Time has come to get your cyber leader on board in your board!
PwC Cybersecurity & Privacy Day 2023: Agenda, Speakers, Finalists of the Pitching Competition revealed - request an invitation now!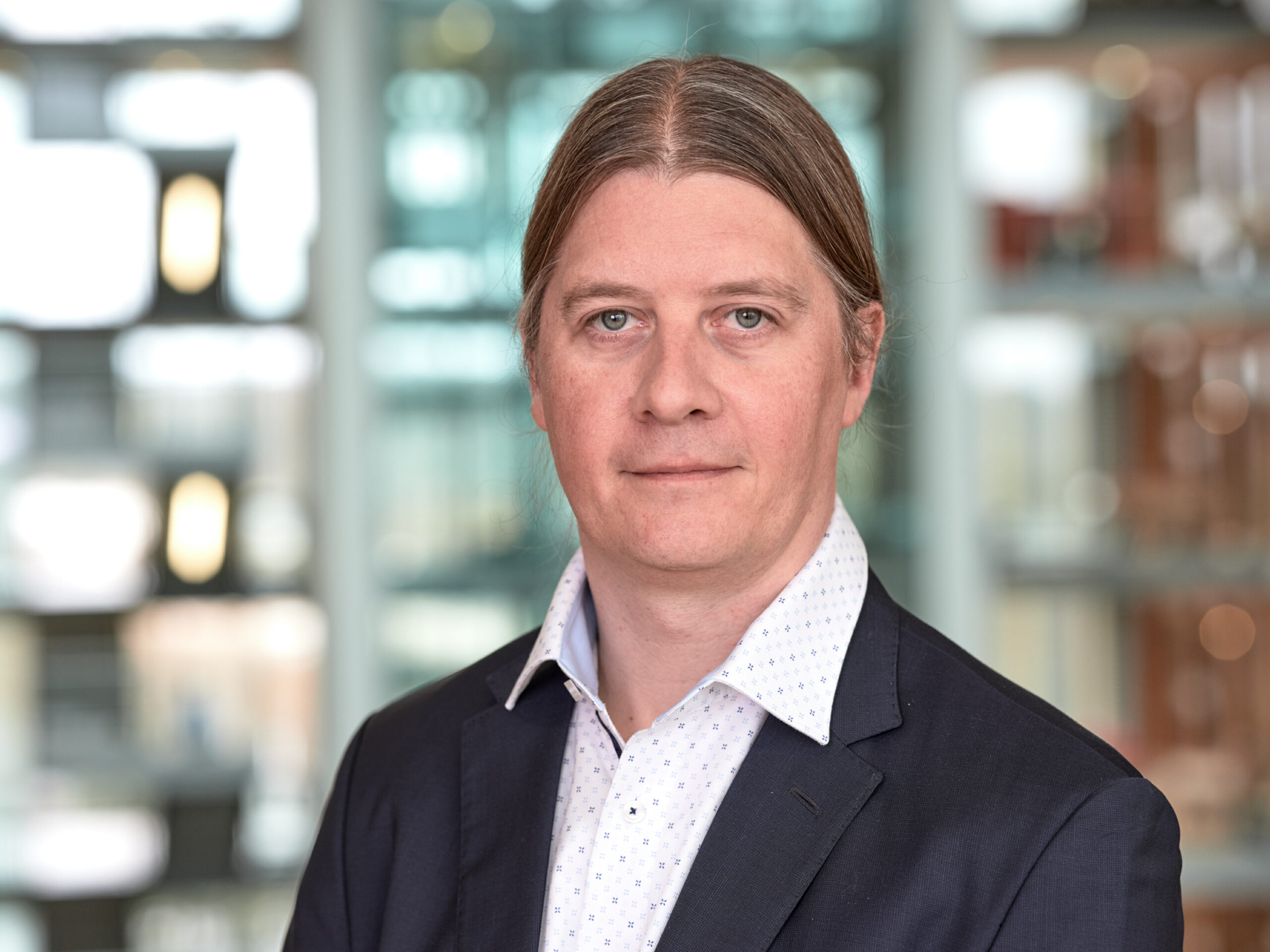 Press Release, Luxembourg, 20 April 2023
PwC Luxembourg is happy to present the agenda of this year's PwC Cybersecurity & Privacy Day, taking place 8 June 2023 at PwC's Luxembourg's Crystal Park premises.  The agenda of the day will include many presentations as well as interactive workshops sessions. Furthermore, the top five innovative solutions selected for this year's Cybersecurity & Privacy Solution of the Year Award will compete during the Pitching Contest.  
The mission of the PwC Cybersecurity and Privacy Day is to help all businesses stay as secure as possible in a complex and dynamic digital society.
This year's main theme will be: Leadership. Cyber increased in the priority list of top management and at the board of directors. Requiring cyber leaders to shift to a business aligned security combined with a risk based approach. But many of the management and/or board of director meetings go without cyber expertise being present. Time has come to get your cyber leader on board in your board.
Cybersecurity remains one of the key levers that CEOs can draw on to protect their organisation from evolving risk. In fact, in PwC's 26th Annual Global CEO Survey – Winning's today's race while running tomorrow's – the results showed that 48% of global CEOs say they are increasing investment in cybersecurity or data privacy in response to rising geopolitical conflict. But to make this investment effective, leadership is crucial when addressing the myriad of growing cybersecurity challenges, as it requires a coordinated effort across different teams and departments.
To overcome the leadership problematic between a CEO and a CISO, it's important for both leaders to establish trust, foster open communication, and work collaboratively to develop and implement a cohesive cybersecurity strategy that aligns with the company's overall business goals. Our PwC Cybersecurity & Privacy Day has been developed with both roles in mind, but also, how they can best collaborate together.
Koen Maris, Advisory Partner and Cybersecurity Leader PwC Luxembourg, says:
"This year's event looks set to be even more relevant than ever. As reflected in our 26th annual CEO Survey- Luxembourg Cut, unsurprisingly, and in tandem with their global counterparts, cyber threats still loom large on CEOs' minds with approx 30% of Luxembourg CEOs considering cyber risks as a key threat for the next year and the next 5 years respectively – above the respective global averages. But developing and executing a winning cybersecurity strategy not only requires leadership buy-in but the commitment of CEOs and CISOs to communicate well, to stay aware and up-to-date on current trends, and to allocate enough resources to their teams for protection – given the rising frequency of attacks and the extent of financial and reputational damage that a company can suffer.
We have made sure we have a rich agenda for this year's event that answers to this call. As always, one of the most exciting parts of our PwC Cybersecurity & Privacy Day is the Pitching Competition, and what I can say is that this year we have a very diverse selection of solutions presented from four different countries! It all looks set to be a great event and I hope to see you there."
PwC Cybersecurity & Privacy Day 2023
Participants at the day will benefit from internationally renowned speakers, shedding light on challenges we are facing in today's sophisticated digital world. This year, we are very excited with the expertise of our speakers who were carefully selected with the topic of Leadership.
Some speaker highlights include:
Tim Clements, Business Owner and Privacy Professional, Purpose and Means
Tim Cook, Partner at Acertitude & MD of Kafue Consulting
Clément Domingo, (alias SaxX), Ethical Hacker, Co-founder of the NGO Hackers Without Borders, Cybersecurity Expert, Ransomware specialist and observator of the African cyberspace
Tine A.Larsen, President, CNPD (Commission Nationale pour la Protection des Données)
Francois Thill, Director cybersecurity and digital technologies, Ministry of the Economy
Angela Trego, President and Founder, Angela Trego
Jelena Zelenovic, CISO EIB, Founding Board Member & Ex President at Women Cyber Force & W4C Chapter, Women in Cyber advocate
And many others….
Key dates to remember:
Note: The agenda of these different touch points has been built to address and answer CISOs, DPOs and CEO's interests, needs and challenges around cybersecurity and privacy. In this way the agenda of the day is tailored to your specific needs and interests.
The complete PwC Cybersecurity & Privacy Day agenda is available here.
Don't forget to request an invitation to join us for this landmark event in Luxembourg! See you at the event!
PwC Cybersecurity & Privacy Day 2023 Pitching Competition
After an international call for submissions, PwC Luxembourg has selected five cybersecurity companies with relevant solutions for the Luxembourgish market.
The five finalists will compete on 8 June 2023 live from Luxembourg for the two following awards:
2023 PwC Luxembourg Cybersecurity & Privacy Solution of the Year Award – Jury's Choice
This award will be conferred by the Jury to the candidate that demonstrates excellence at all levels, from strategy to execution.
2023 PwC Luxembourg Cybersecurity & Privacy Solution of the Year Award – People's Choice
The audience will have the opportunity to vote for their favourite solution right after the live pitch.
The two awards winners will be announced at the end of the conference.
The 2023 finalists in alphabetical order are:
Confidencial  – Keep It Confidencial
Seamless & Secure (cloud-based solution)
Confidencial enables end-to-end secure (zero-trust*) sharing of documents on a need-to-know basis, inside and outside multi cloud-based enterprises, with compliance logs, and remote control and access revocation ability."
*Zero-trust means no-one else has access to your/enterprise encryption keys nor the documents.
Solution categories: Cyber Risk Management, Regulatory / compliance, Privacy, Encryption and Governance , Unstructured Content
Headquarters: USA
Enginsight GmbH  – The cybersecurity platform for offense and defense
Enginsight combines attack and defence in one solution, enabling SMEs to address a wide range of security needs with a single solution that previously required two or three tools. (cloud-based solution)
Solution categories: Cyber Threat Intelligence, Incident Detection & Response, Endpoint security
Headquarters: GERMANY
Hackuity  – Bringing  * clarity * to cyber vulnerability chaos.
Hackuity reinvents Vulnerability Management by normalizing and aggregating all 3rd-party exposure data of its customers into a single pane of glass and analytical engine.
Solution categories: Cyber Threat Intelligence, Cyber Risk Management, Vulnerability Management
Headquarters: FRANCE
TrueScreen S.r.l.  – Certify the Truth
We guarantee and certify authenticity and immutability of photo, video, document and other data, making it indisputable evidence.
We restore trust in digital communication by providing everyone with accessible technology to stop frauds and misinformation and speeding up data management in any social or economic relationship.
Solution categories: Cyber Risk Management
Headquarters: ITALY
Velotix   – The AI-Driven Data Security Platform that: Automates Your Self Service Data Access, Enforces Your Data Protection, Is the Standard for Organizational Policy
We believe in maximizing business value by removing unnecessary silos and making data attainable, while minimizing security risks.
Solution categories: Identity and Access management, Regulatory / compliance, Privacy
Headquarters: USA
We invite you to take some time to look at these companies' websites and the solutions they offer.  Over the next few weeks, our website dedicated to the event will display a series of podcasts in which we interview each of the finalists to learn about their solutions.
You can still request your invitation to the event  here.