Quand la crise accélère l'adoption du cloud
Retrouvez l'interview de Jacques Ruckert, Chief Solutions & Innovation Officer au sein de Telindus (Proximus Luxembourg), qui évoque les enjeux du cloud avec nous.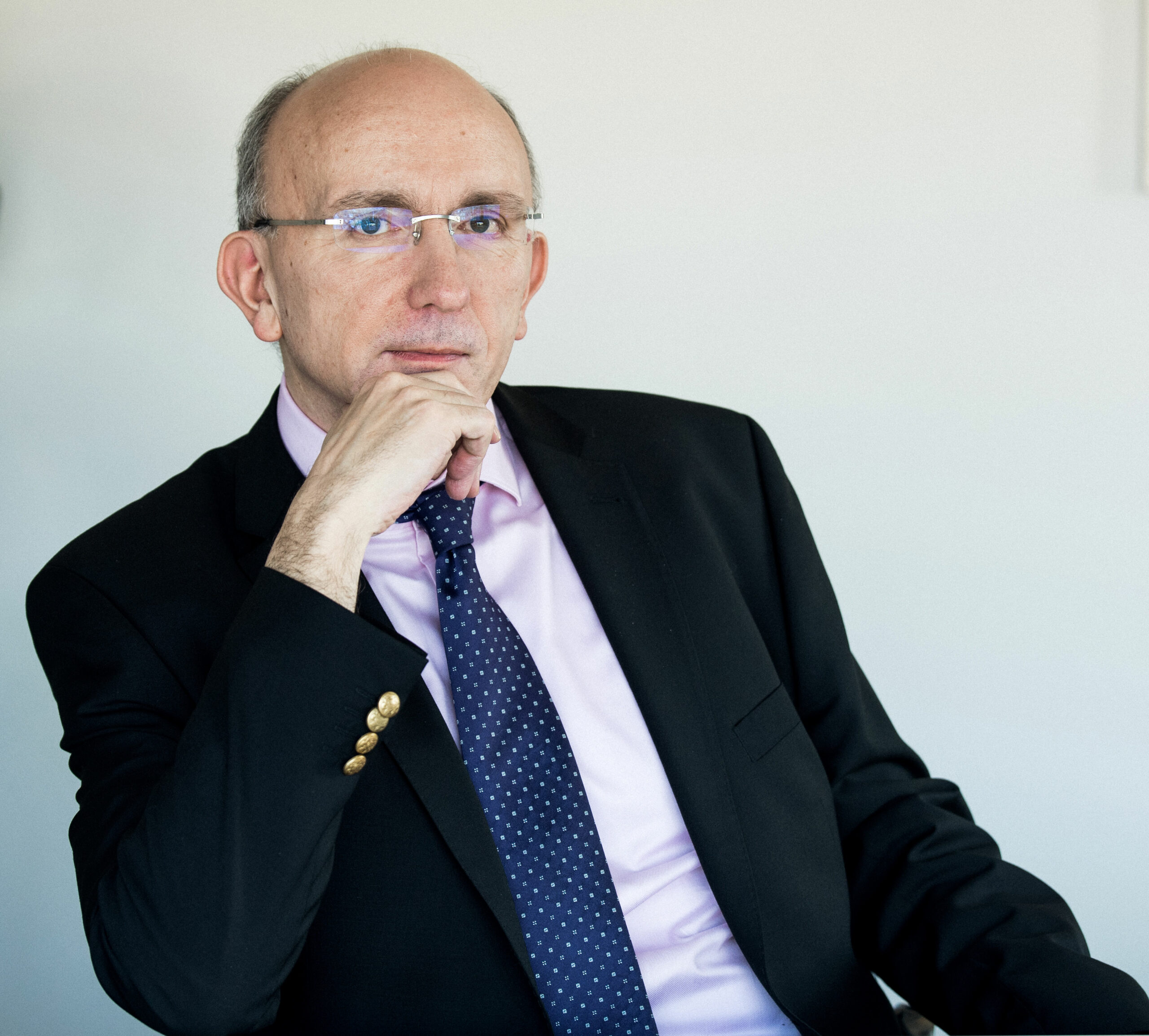 « Faire de la crise une opportunité pour le cloud. » Tel est le thème de la quatrième édition du Telindus Cloud event. Si la crise sanitaire a entraîné une accélération de l'adoption des moyens de collaboration, accessibles notamment au départ de plateformes publiques, le cloud offre bien d'autres atouts, soutenant les organisations et la société dans son ensemble face aux nombreux défis qui les attendent. Jacques Ruckert, Chief Solutions & Innovation Officer au sein de Telindus (Proximus Luxembourg), évoque ces enjeux avec nous.
C'est la quatrième édition de votre événement dédié au cloud. La thématique centrale, cette année, est la crise comme opportunité pour le cloud. Pourquoi ce choix ? 
Soyons clairs : le cloud n'est pas le remède miracle à tous les problèmes ! Lors de la crise sanitaire, cependant, nous avons constaté une accélération dans l'adoption des outils de collaboration accessibles depuis le cloud, qu'il s'agisse de Cisco Webex, de Microsoft Teams ou encore de Google Meet. Alors que les crises se succèdent, et face aux défis que nous avons tous à relever, nous pensons que l'adoption du cloud, qu'il soit hybride, privé ou public, en raison de ses atouts, va se poursuivre et s'accélérer.
Vous évoquez des défis à relever. Quels sont-ils ?
En ces temps incertains, devant notamment faire face à des augmentations significatives des coûts de l'énergie et des salaires, les entreprises réfléchissent à de nouvelles approches.
Il y a encore quelques années, le premier département à qui l'on imposait un contrôle drastique des coûts était l'informatique. Toutefois, le monde a changé. L'informatique est devenue le vecteur principal dans la transformation digitale d'une entreprise. Elle est un levier incontournable d'amélioration de la compétitivité.
Au niveau RH, un des défis réside clairement dans la chasse aux talents et aux coûts qui y sont associés, spécialement dans l'informatique. En effet pour des entreprises de taille moyenne, il devient de plus en plus compliqué de trouver les équipes nécessaires, en termes d'expertise, pour pouvoir gérer leur informatique de façon efficace, fiable et indépendante.
Au niveau énergétique, les entreprises doivent trouver des moyens pour contrôler et réduire les coûts énergétiques.
Comment donc un cloud, privé, hybride ou public peut-il aider les entreprises à naviguer dans ces eaux troubles ?
Le cloud, par principe, réside dans des plateformes mutualisées, permettant d'accéder à des économies d'échelle, menant à une gestion plus efficace de la consommation d'énergie et à une optimisation des compétences nécessaires pour gérer les ressources informatiques. Ces économies d'échelle, inhérentes au concept de cloud, ont des retombées positives dans les domaines de l'énergie et des ressources humaines.
Ces principes sont bien connus. Toutefois, nous pensons que nous nous trouvons à un moment charnière. D'une part, les technologies cloud ont atteint un niveau de maturité élevé. Dans le contexte actuel, elles offrent la possibilité aux entreprises de se concentrer exclusivement sur leur mission, la valeur qu'elles créent en lien avec leur cœur d'activité, en confiant la gestion des aspects techniques de support (comme l'infrastructure informatique) à des groupes d'experts gérant des plateformes mutualisées.
L'adoption du cloud a souvent été freinée par des craintes liées à la préservation des données. Comment expliquer que la perception change ?  
Il y a différents éléments qui permettent de répondre à cette question. Je dirais toutefois que le changement de perception auquel nous assistons est soutenu par de nouveaux enjeux stratégiques.
De nos jours, très peu de secteurs industriels n'ont pas le droit, d'un point de vue légal, de migrer leur informatique dans le cloud. Ces dernières années, les freins, à ce niveau, ont pour la plupart été levés. D'autres existent encore. Dans l'état actuel des choses, et notamment dans un contexte de crise géopolitique, on constate un certain repli vers des solutions cloud 'souveraines'. Cette volonté de renforcer la souveraineté ne devrait pas constituer un facteur bloquant pour l'innovation. Au contraire, nous pensons qu'il y a une véritable opportunité d'innover à travers le cloud en cherchant à garantir un haut niveau de souveraineté.
Qu'est-ce qu'un cloud souverain ? Est-il aujourd'hui une réalité en Europe ? 
C'est devenu un terme à la mode. Mais il faut bien comprendre de quoi il s'agit. Il y a différentes versions du cloud souverain. Lors de notre cloud event, nous les aborderons en détail. Je souhaite parler ici seulement de la souveraineté des données, qui implique que chacun en garde la maîtrise à chaque instant, qu'il puisse savoir à tout moment où elles se trouvent physiquement, qu'il ait la garantie qu'elles ne sortent pas du Luxembourg…
Pour répondre à ces enjeux, nous avons mis en place dans nos data centres un cloud souverain depuis 2010. Il est géré par nos équipes et garantit la localisation des données clients au Luxembourg. Aucun partenaire ou fournisseur interne n'a accès à cette plateforme sans notre aval et sans notre strict contrôle. Plus récemment, nous avons rehaussé notre proposition de valeur avec des solutions de type 'cloud native' sur notre cloud souverain. À travers cette plateforme, nous proposons le meilleur des deux mondes que sont le cloud privé et le cloud public.
Comment faciliter la transition vers le cloud ?
C'est une autre question importante ! En ce qui concerne le cloud public, on constate qu'une approche dite 'lift and shift' ne permet pas de tirer tous les bénéfices du cloud. En effet la migration vers le cloud public requiert une réflexion de fond quant à la stratégie de l'entreprise pour identifier les applicatifs qui pourront ou devront être déplacésdans le cloud. Une adaptation, voire une transformation de l'application, s'impose au cas par cas.
Dans le domaine de la migration vers le cloud, nous proposons un programme complet de 'cloud adoption', qui se décline en plusieurs workshops et qui couvre toutes les phases importantes d'une migration vers le cloud, avec un rapport détaillé qui servira comme feuille de route pour la transformation vers le cloud.
Event Program
16.45 – Registrations and welcome drinks
17.15 – Welcome Introduction
17.20 – Challenging Times Call for Capable Clouds
Enterprises are experiencing a triple squeeze of exploding inflation, vanishing talent and stagnating supply chains. Hear how clouds providers and customer are adapting their cloud strategies and portfolio's to drive performance under this "triple squeeze" of unique pressures. Hear how Industry orientation, composable adaptability and sovereign delivery are just some of the trends that are driving today's cloud offerings forward.
By Gregor Petri, VP Analyst, CIO & Industries Research, Gartner 
17.40 – Part I : Adapting to change
We are currently living in troubled times due to the various crises we have experienced or are still experiencing (political, energetic, sanitary, etc.). As a result, a kind of global and worldwide instability has been created, opening the door to an increasing number of cyber-attacks, leading to a need for more control over the protection and governance of one's data. Data sovereignty is one of the main concerns and reasons for developing a sovereign cloud. From this comes many concerns about economic independence and competitiveness, data protection and IT security.
In this first part, we will focus on the question of the sovereign cloud: is it really a guarantee of data security?
We will also look at how the risk of data loss can be reduced and, above all, how to increase the chances of data recovery in the event of an attack.
18.20 – Part II : Accelerating the transition to the cloud
Applications are the most important part of the transformation to the cloud. As a growing trend, more and more organizations are moving part of their workload to the cloud, making the transfer of applications and data a critical part of cloud adoption.
During this second part of the event, we will give you the keys to successfully modernize your applications to facilitate your transition to the cloud and to benefit from its advantages.
18.50 – Conclusion
19.00 –  Networking cocktail
Registration : https://www.telindus.lu/en/events/telindus-cloud-event-iv