Et le premier CEO du LHoFT est… Nasir Zubairi
La Luxembourg House of Fintech (LHoFT) vient d'annoncer la nomination […]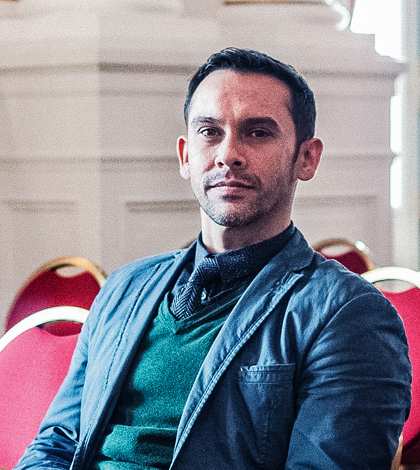 La Luxembourg House of Fintech (LHoFT) vient d'annoncer la nomination de son CEO. Fort d'une carrière internationale riche et diversifiée dans le monde de la finance, tant auprès d'acteurs traditionnels (EBS, ICAP, RBS, HSBC) qu'au sein de Fintech, Nasir Zubairi se dit enthousiaste à l'idée de travailler avec les membres de l'écosystème financier luxembourgeois, pour faire progresser l'innovation dans le domaine de la Fintech. Par Sébastien Lambotte
Il y a plusieurs mois, la Luxembourg House of Fintech (LHoFT) s'était lancée à la recherche de son premier CEO. Les candidatures pour le poste ont été très nombreuses (172). Cet enthousiasme généré pour la fonction traduit bien l'excitation suscitée par le challenge à relever, depuis le Luxembourg, dans le domaine de la Fintech. Les autorités qui portent le projet de LHoFT ont cependant pris le temps de recruter la bonne personne, celui qui devra incarner la Fintech luxembourgeoise, nourrir l'innovation au sein de l'écosystème financier de la Place en fédérant l'ensemble de ses membres.
Une carrière internationale
Ce mardi, un communiqué nous faisait part de la nomination de Nasir Zubairi à la fonction de premier CEO du LHoFT. Il prendra ses fonctions au 1er décembre. Un acteur de premier choix, si l'on s'en réfère à sa carrière pour le moins riche.
Depuis 20 ans, Nasir Zubairi a pris part à de nombreux projets dans le domaine des services financiers. De Londres à New-York en passant par Tokyo, Singapour ou encore Berlin, il a mis son expertise au service de grandes institutions mais aussi de start-ups du monde de la finance. Son nom est associé à New Buckland, cabinet d'expert-conseils en innovation financière qu'il a fondé, à The Currency Cloud, une plateforme de paiement innovante, à l'incubateur Finleap, ou encore la plateforme de négociation EBS. Pour n'en citer que quelques-uns.
Capitaliser sur le potentiel du Luxembourg
« Je suis en enthousiaste à l'idée de travailler avec les membres de la communauté luxembourgeoise avec pour objectif de faire progresser l'innovation. Le Luxembourg a un potentiel important dans le domaine de la Fintech, en raison notamment de la concentration des connaissances, de ressources et des sociétés que l'on y trouve, a commenté Nasir Zubairi, qui cite encore l'accessibilité, un environnement business accueillant mais aussi une régulation robuste comme autres atouts de la Place. La LHoFT va aider les institutions financières luxembourgeoises à se positionner à la pointe de la transformation digitale dans des domaines comme la Regtech, le paiement, l'insuretech ou encore la blockchain. »
Une mission critique
De son côté, Pierre Gramegna, Ministre des Finances, s'est réjoui de cette nomination, rappelant que « la Fintech est critique pour l'évolution des services financiers et que le domaine mérite bien une unité dédiée, dont la mission sera de mener à un développement réussi au Luxembourg ».
Nicolas Mackel, CEO de Luxembourg for Finance, l'agence en charge du développement et de la promotion de la place financière luxembourgeoise, a aussi commenté cette annonce. « La nomination de Nasir fait suite à un long et intense processus de recrutement. Nous sommes confiants dans sa capacité à relever les défis que nous nous sommes fixés avec la LHoFT. Aujourd'hui déjà, des acteurs de la Fintech venant des Etats-Unis, du Japon, de Chine et de bien d'autres pays ont choisi ou regardent le Luxembourg pour y installer leur quartier général européen. La LHoFT les aidera, ainsi que de nombreux autres, à bénéficier des atouts du Luxembourg et de l'écosystème Fintech international qui s'y développe. »