Pascal Denis rejoint Deloitte Luxembourg
Luxembourg, le 20 avril 2021 : Pascal Denis a rejoint Deloitte Luxembourg en tant que Partner au sein du département Advisory and Consulting.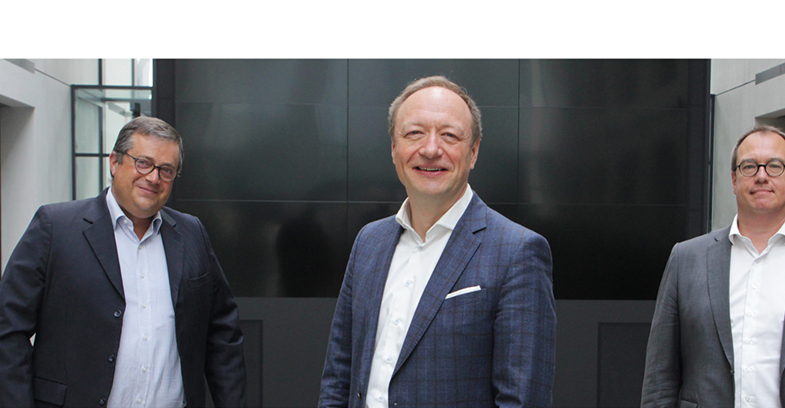 Pascal Denis a rejoint Deloitte Luxembourg en tant que Partner au sein du département Advisory and Consulting. Il assumera le rôle de Growth and Strategy Leader et conseillera également le comité exécutif de la firme sur la définition et le développement d'initiatives de croissance stratégiques sur le marché. Pascal Denis apporte une grande expérience professionnelle dans les secteurs bancaire et de l'Investment Management, renforçant ainsi la position – déjà prééminente – de Deloitte sur la place luxembourgeoise.
John Psaila, CEO et Managing Partner de Deloitte Luxembourg, se réjouit : « Notre capacité à attirer les meilleurs talents chez Deloitte Luxembourg témoigne de notre renommée et de notre impact sur le marché. Je suis convaincu que l'expertise de Pascal, son expérience et sa connaissance exceptionnelle des défis et des opportunités qui se présentent à nos clients vont accélérer notre développement et nous permettre de générer une croissance durable reposant sur les fondements solides de notre firme ».
Fort d'une expérience professionnelle de plus de 25 ans, Pascal Denis a occupé diverses fonctions de direction de premier plan dans des sociétés de services professionnels à Luxembourg et au niveau régional. Au fil des ans, il a su démontrer sa capacité à faire preuve d'une réelle vision stratégique, associée à un style de leadership efficace et une recherche constante de l'excellence, autant de qualités qui font écho aux caractéristiques de la marque Deloitte. Fréquent intervenant lors de conférences majeures et spécialiste éminent des secteurs de la technologie et de la fintech, Pascal Denis dispose d'un profond ancrage sur le marché luxembourgeois.
De nationalité belge, Pascal est titulaire d'un diplôme d'Ingénieur de Gestion de HEC Liège Management School, où il a également complété un troisième cycle en Méthodes Quantitatives en Finance.
« Je suis ravi de rejoindre Deloitte Luxembourg et de contribuer ainsi à son engagement de longue date d'offrir l'excellence à ses clients. Ce nouveau chapitre de ma carrière intervient à un moment où nous jouons tous un rôle important dans l'élaboration de solutions durables et innovantes pour relever les défis à venir. M'y engager avec Deloitte marque le début d'une nouvelle aventure passionnante et je me réjouis des nouvelles opportunités de collaboration qui ne manqueront pas de se concrétiser dans les semaines et les mois à venir », explique Pascal Denis.
Patrick Laurent, Advisory & Consulting Leader chez Deloitte Luxembourg, ajoute : « La grande expérience de Pascal représente clairement un atout précieux qui nous permettra de renforcer notre département d'Advisory and Consulting et notre firme en général. Les managed services et la transformation digitale étant des priorités pour bon nombre de nos clients, son expertise et sa capacité à appréhender efficacement des environnements complexes nous permettront d'aller au-delà des attentes des acteurs du marché et de rester leur partenaire privilégié. »