Les finalistes de la Startup World Cup ont été annoncés
Startup World Cup – dix startups en lice pour remporter leur ticket vers la Silicon Valley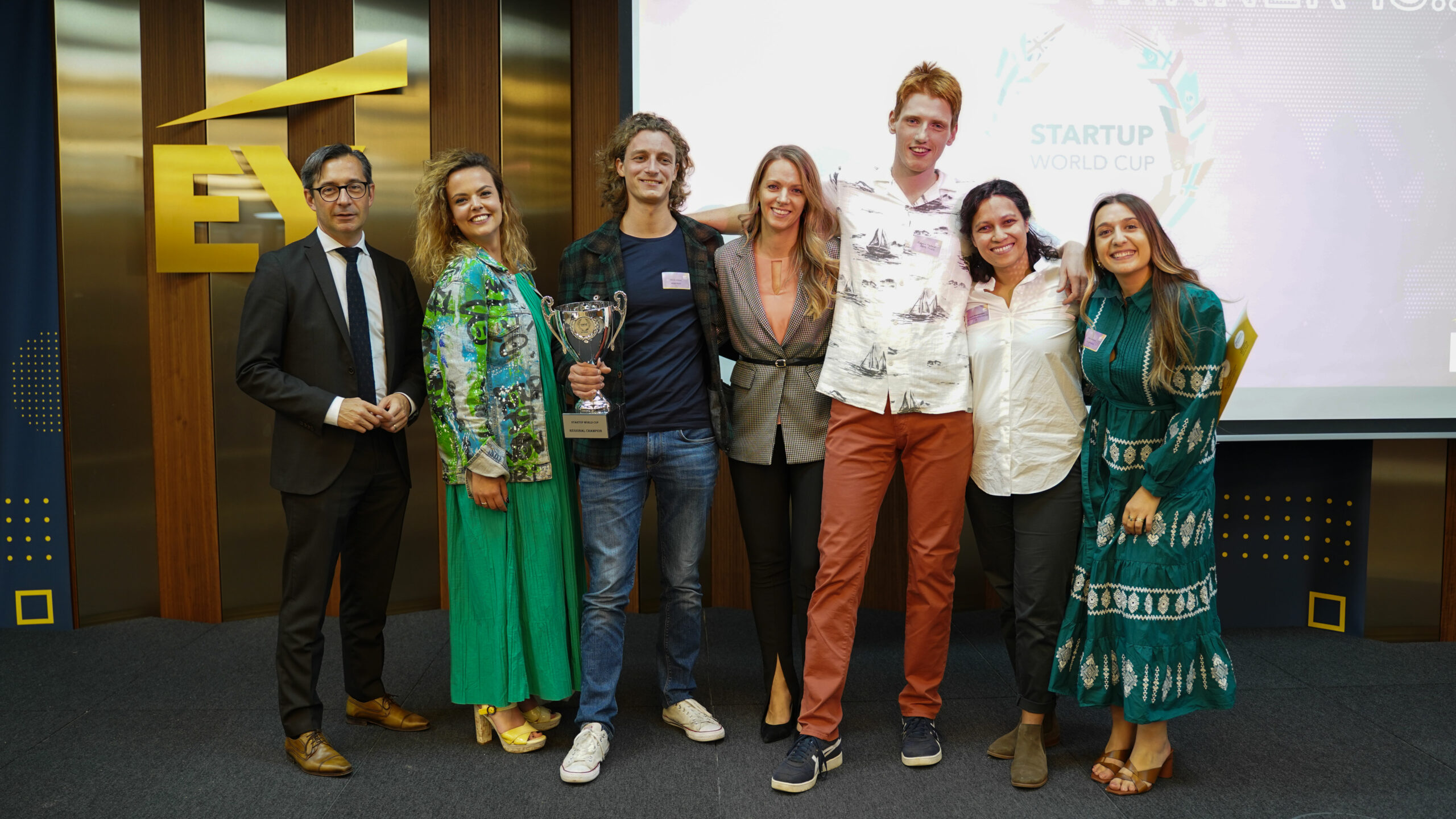 Luxembourg, le 26 mai 2023
La Startup World Cup est une compétition internationale organisée par Pegasus Tech Ventures (connue pour avoir financé des startups à succès telles que SpaceX, Airbnb ou encore Twitter), dont l'objectif est de rapprocher les écosystèmes de startups dans le monde entier. Des entrepreneurs prometteurs auront l'occasion de présenter leurs idées et de s'affronter dans différentes étapes de sélection jusqu'à la phase finale dans la Silicon Valley, où la startup gagnante recevra un prix d'un million de dollars US en investissement.
La finale régionale, organisée par EY Luxembourg, se tiendra au Kirchberg le mardi 13 juin 2023. La startup gagnante représentera le Luxembourg au prochain tour à San Francisco, et participera également à un roadshow donnant l'opportunité de rencontrer des pairs et des investisseurs au sein de l'écosystème de startups aux USA.
Un comité de sélection collaboratif, composé de représentants de Luxinnovation et de Startup Luxembourg (Jean-Michel Ludwig), du Luxembourg-City Incubator (Bastien Berg), de la House of Startups (Philippe Linster), du Luxembourg House of Financial Technology (Luca Macuso), du Village by Crédit Agricole (Amélie Madinier), de Startups.lu (Elfy Pins, Marielle Kropf), du Luxembourg Business Angel Network (Eric Weber) et du University of Luxembourg Incubator and Entrepreneurship Programme (Pranjul Shah) a sélectionné les 10 startups les plus prometteuses parmi les candidats :
Circu Li-ion, qui a développé des solutions pour créer un écosystème de réutilisation des piles au lithium
ClimateCamp, une plateforme SaaS de développement durable guidant les organisations dans la découverte et le suivi de leurs émissions de gaz à effet de serre
Fundvis S.A., une plateforme Software as a Service (SaaS) spécialisée dans la digitalisation de l'industrie des fonds
Gonuggets S.A., qui a créé un système d'exploitation pour les marques qui vendent sur des places de marché dans le monde entire
KEYM (Gonly S.A.), un réseau social spécialisé dédié à l'écosystème et à l'industrie musicale
MDsim, un "Software as Medical Device" (SaMD), destiné à aider les chirurgiens de la colonne vertébrale et les fabricants de dispositifs médicaux
Myelin-H, spécialisée dans la surveillance à distance de l'évolution et de l'efficacité des traitements des maladies du cerveau, en particulier de la sclérose en plaques
Odysseus Space, qui fournit des produits et des services destinés à faciliter la circulation des biens et des informations dans le système solaire
Veezzy, un réseau de créateurs, au service des entreprises locales pour la création de contenu vidéo
Warden Machinery, spécialisée dans l'amélioration du processus de fabrication de l'acier par l'utilisation de caméras et de l'intelligence artificielle
Pour se préparer à la finale, les finalistes seront invités par la House of Startups à une session de coaching et d'échanges. Le jour de l'événement, ils pitcheront devant un jury indépendant composé de prestigieux investisseurs et entrepreneurs de la Tech :
Christophe Bianco, Managing Partner d'Excellium Services
Fabrice Testa, entrepreneur en série dans la tech
Jean-Michel Ludwig, Director à Luxinnovation
Marzio Schena, CEO de ANote Music, gagnant de la précédente édition de la Startup World Cup s'étant hissé parmi les 10 finalistes mondiaux
Pascal Bouvier, Managing Partner de MiddleGame Ventures
Patrizia Luchetta, Associée chez Kavedon Kapital
Raoul Mulheims, CEO de Finologee
Pendant l'événement, qui débutera à 17h00, les 10 startups seront présentes pour pitcher devant le jury et le public. Le gagnant sera annoncé et récompensé le soir même, après délibération.
Retrouvez plus d'informations sur le site web dédié: Startup World Cup | EY Luxembourg