Axway participe au salon Pharmapack Europe 2015
Atif Chaughtai, directeur Healthcare Solutions d'Axway, animera la présentation « Global Serialization Implementation Strategies: Best practices and the role of EDI and EPCIS based communications » ou Les stratégies de mise en œuvre de sérialisation au niveau mondial : meilleures pratiques et rôle des communications basées sur EDI et EPCIS, le 11 février à 14h30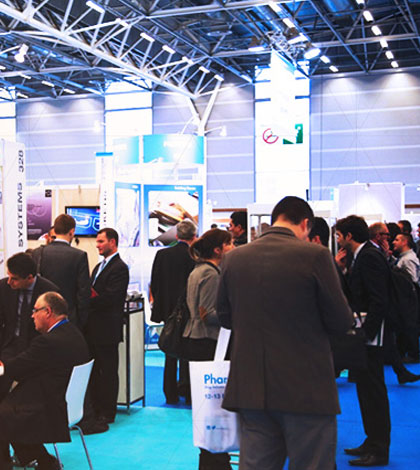 Atif Chaughtai, directeur Healthcare Solutions d'Axway, animera la présentation « Global Serialization Implementation Strategies: Best practices and the role of EDI and EPCIS based communications » ou Les stratégies de mise en œuvre de sérialisation au niveau mondial : meilleures pratiques et rôle des communications basées sur EDI et EPCIS, le 11 février à 14h30
Le besoin croissant de tracer des médicaments et dispositifs médicaux au niveau mondial est dicté par la volonté d'améliorer la sécurité des patients, de lutter contre la contrefaçon de médicaments et d'accroître l'efficacité de la chaîne d'approvisionnement pharmaceutique. Les nouvelles réglementations anti-contrefaçon vont imposer aux différents acteurs d'implémenter des systèmes et processus pour assurer la traçabilité à tout moment et en tout point entre le fabricant de médicaments et la pharmacie. A l'occasion de Pharmapack Europe 2015, Axway (Euronext : AXW.PA), leader du marché de la gouvernance des flux de données, partagera avec les acteurs du marché les meilleures pratiques afin de répondre aux exigences réglementaires, de minimiser les coûts et la complexité liés aux lois de traçabilité.
Atif Chaughtai, directeur Healthcare Solutions d'Axway, présentera la stratégie à mettre en œuvre pour l'implémentation d'un projet de sérialisation à l'échelle mondiale. Lors de sa présentation, il abordera également les éléments d'architecture à prendre en compte pour un déploiement réussi du service Axway 5 Suite Global Cloud Traceability and Compliance, une solution de sérialisation gérant de manière centralisée les exigences réglementaires. Le déploiement de cette solution via un Cloud privé offre aux entreprises un accès rapide et moins coûteux à la technologie d'Axway, la suppression des frais associés à l'extension de l'infrastructure existante, la réalisation des économies d'échelle liées au Cloud Computing, tout en conservant le plus haut niveau de sécurité, de fiabilité et d'évolutivité.
Pharmapack Europe est l'événement européen de référence pour les principaux acteurs du secteur des systèmes d'emballage et de livraison de médicaments. Différentes activités sont organisées autour de cette manifestation : 40 conférences semi-scientifiques, symposium Track & Trace sur la sérialisation, ateliers, laboratoires de formation et petits déjeuners de rencontres où 370 fournisseurs internationaux majeurs profiteront de l'occasion pour présenter leur expertise et leur capacité d'innovation.
Informations pratiques
QUOI : Pharmapack Drug Delivery & Packaging 2015
Présentation intitulée « Global Serialization Implementation Strategies:
Best practices and the role of EDI and EPCIS based communications » (« Stratégies de mise en œuvre de sérialisation au niveau mondial : meilleures pratiques et rôle des communications EDI et EPCIS »).
QUI : Atif Chaughtai, directeur Healthcare Solutions d'Axway.
QUAND : 11 février 2015 à 14h30.
OÙ : Paris Expo, Porte de Versailles, Hall 5. Le stand d'Axway # 824