3 clicks to make an appointment with a doctor
In the health sector, Doctena allows patients to easily make […]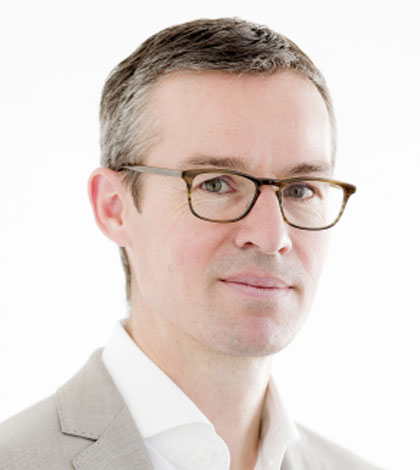 In the health sector, Doctena allows patients to easily make appointments with their doctors online, regardless of the time of day. After experiencing immense success in the Grand Duchy, the startup is deploying its solution on a European-wide level.
Our lifestyles are changing. Our agendas are becoming more and more packed. In this context, scheduling an appointment with a doctor can sometimes be complicated, especially if you are trying to organize your calendar in the evenings after the doctor office's receptionist has already left for the day. Additionally, health professionals also want more modern and flexible solutions for making appointments in order to facilitate both their and their teams' work, as well as ensure better patient management.
"Doctena is a solution that allows the patient to make an appointment with his doctor online or with his smartphone. You can make an appointment in 3 clicks, anytime, 24/7," said Doctena's founder Patrick Kersten.
The platform displays, in a user-friendly interface, the availability of health professionals. Patients can choose the hour they prefer and book an appointment without having to make a single phone call. This manner of online scheduling makes it more efficient for health providers to manage their practices and much easier for patients to manage their calendars. The service is always free of charge for the patient.
Doctena's customers are health services providers, including hospitals, medical centers and clinics, which can benefit from different tools and modules tailored to the specifics of their organizations. "There is a trend favoring the adoption of e-agenda solutions in the medical industry, and it's growing really fast. Fifteen percent of private doctors are now equipped in Luxembourg, one of the highest penetration rates in Europe," said Patrick Kersten. The startup was launched in 2013 in Luxembourg, and it has already expanded to Belgium and the Netherlands. With the success it's already seen in those markets, the startup has plans to continue expanding. "At the same time, we won't forget that we are a patient-oriented service provider and we will keep making our service better for our existing users. Many new innovations that will further help patients are currently in the works and will soon be launched. Ninety-seven percent of patients are willing to recommend us to others," explained Doctena's founder.
The startup experienced quick growth in Luxembourg from the very beginning and is now in a phase of acceleration thanks to its expansion in new countries. The startup will soon enter Switzerland as it continues to pursue its European ambitions. Doctena's multilingual team makes expanding across Europe easier. "For the development of a startup like ours, Luxembourg has many advantages. Besides the true support of official authorities, there is a large pool of talent. Luxembourg is a unique microcosm of European markets, thanks to its strong international population. This allows you to quickly create the backbone of a truly European project," concludes Patrick Kersten.
[colored_box color="blue"]
Company Overview
Founded: 2013
Founders: Patrick Kersten, Founder and CEO
Company Size: 23 employees
Industry: Internet / Healthcare
Offices: Luxembourg, Brussels and Amsterdam
Website: https://en.doctena.lu
[/colored_box]