L'Institut luxembourgeois de la normalisation, de l'accréditation, de la sécurité et qualité des produits et services (ILNAS) est une administration publique sous l'autorité du Ministre de l'Économie. Elle est notamment en charge de la normalisation, de l'accréditation, de la surveillance du marché (produits non-alimentaires), de la surveillance des Prestataires de Services de Confiance (ex. : signature électronique) et des Prestataires de Services de Dématérialisation ou de Conservation (PSDC) et de la métrologie légale et industrielle. Dans l'exécution de ses missions relatives à la normalisation et à la métrologie,  l'ILNAS est supporté par l'Agence pour la normalisation et l'économie de la connaissance (ANEC GIE).
Cette nouvelle édition de l'Analyse Normative Sectorielle des Technologies de l'Information et de la Communication (ANS TIC), publiée dans le cadre de la stratégie normative nationale 2020-2030, propose une mise à jour concernant les différents comités techniques de normalisation du secteur des TIC aux niveaux national, européen et international.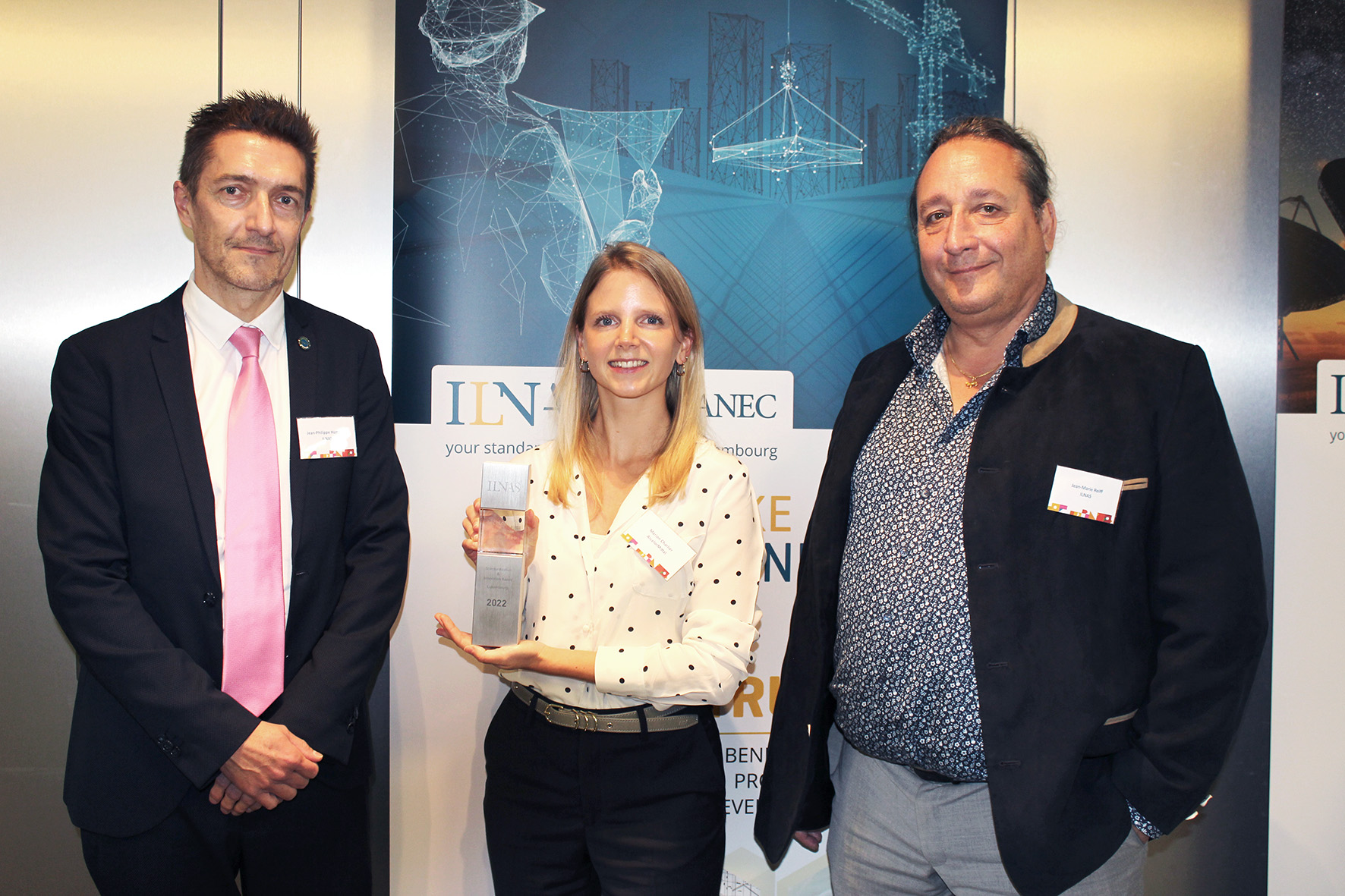 On 14 October 2022, ILNAS, the Luxembourg standards body, in collaboration with the University of Luxembourg, organized a conference to celebrate World Standards Day.
In the frame of the 2020-2030 national standardization strategy, and 2022-2030 national "ISO CASCO" policy, ILNAS has published a new report "Management System Standards : Overview".