L'Institut luxembourgeois de la normalisation, de l'accréditation, de la sécurité et qualité des produits et services (ILNAS) est une administration publique sous l'autorité du Ministre de l'Économie. Elle est notamment en charge de la normalisation, de l'accréditation, de la surveillance du marché (produits non-alimentaires), de la surveillance des Prestataires de Services de Confiance (ex. : signature électronique) et des Prestataires de Services de Dématérialisation ou de Conservation (PSDC) et de la métrologie légale et industrielle. Dans l'exécution de ses missions relatives à la normalisation et à la métrologie,  l'ILNAS est supporté par l'Agence pour la normalisation et l'économie de la connaissance (ANEC GIE).
Related Events
October 14 @ 13:30 - 18:00
October 28 @ 9:00 - 12:00
In the frame of the 2020-2030 national standardization strategy, and 2022-2030 national "ISO CASCO" policy, ILNAS has published a new report "Management System Standards : Overview".
The document provides an overview of the space sector and the associated normative context.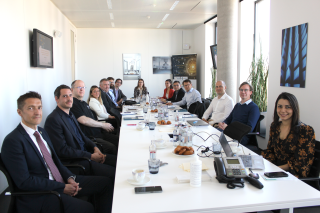 L'ILNAS publie le nouveau rapport "Technical Standardization : addressing Cloud Computing challenges and supporting related ICT development"