Working as a woman in IT has never been an issue for me
"Underrepresented? Sure. But undervalued? No way!" Discussing her experiences working as a woman in today's IT industry, still largely considered a male bastion, Information Security Consultant Ivana Butorac feels rather positive about the way that industry is evolving. "Diversity is a strength, as more and more companies are starting to realise. And this also applies to gender."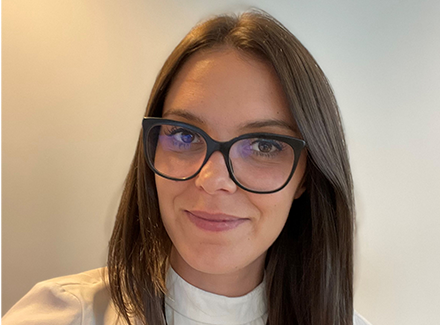 In our industry, we still have to fight sometimes against the (mis)conception that it is not a women-friendly environment. Do you feel there is some truth to that statement?
"I feel that things have improved considerably in recent years when it comes to the prevailing attitude towards women in IT. But honestly speaking, I personally have never really experienced a bias towards myself just for being a woman in this industry. As I've explained before, if there ever was any prejudice towards me, it was rather because of my educational or professional background than because of my gender. As a legal professional seeking to enter the cybersecurity world, without much knowledge about the actual technology itself, I really needed to prove that I did deserve to be there – and not only to people in the IT industry, for that matter, but also to people outside of it. That was actually the biggest misconception I had to fight against.
It is nevertheless true that women are still somewhat underrepresented in this industry. Just as it is true that, compared to other professions, working in IT is still mainly regarded as a man's job. But attitudes are definitely changing in that respect. And that to me is a very positive trend.
Other than that, what I can say about the world of IT in general and cybersecurity in particular, is that it is a very open and welcoming environment where gender, in my experience at least, is not really an issue, let alone a potential obstacle on your career path. As in any other serious industry, I suppose, what matters most in IT is what you know – your personal skills and expertise – and what you are willing and able to learn on top of that. At the end of the day, the simple fact is that you have to continue to acquire more knowledge in order to grow as a professional, regardless of gender."
Speaking of growth: is there any professional advice you'd like to give to other women who are looking to find a job, build a career, and get ahead in this industry?
"First and foremost, I believe that a good awareness of yourself is extremely important to help you grow. And I'm not simply referring now to a list of what you're good or bad at – even though it's also important to know your strong points and your weak points, of course. No, what I do mean is that you should never allow yourself to be put down and discouraged on your path to growth. Very early on, when I had just started my career and wanted to make the shift towards the IT industry, I decided I didn't want to feel that I was simply not good enough. So I always reminded myself of how hard I'd worked already and how much I'd achieved by that, but also of what else I still needed to work on. And I've basically kept doing that to this day. There's a very valuable lesson in there for everyone, if you ask me: without a healthy sense of self-worth, you simply cannot expect to succeed.
I also have a strong belief in the power of networking, along with being open about your career goals and prospects. So before I even entered the world of cybersecurity, I had already started talking to people about it and asking questions at networking events. I very consciously set out to surround myself with like-minded people, because I knew that they could provide me with good advice and guidance or simply a recommendation. Or else, and even better yet, they might be able to introduce me to an expert I could learn from – an unofficial mentor, if you like.
Of course, you cannot solely limit yourself to networking and informal learning. So eventually I decided to step up my game and educate myself on a higher level. I managed to obtain a second master's degree in IP & ICT Law, all while working full time as a business consultant in Government Affairs. Which naturally brings me to my final lesson: the knowledge you possess and the hard work you put in, no one can take that away from you! (laughs)"
Want to learn what it's like to work as an Information Security Consultant in IT? Read the first part of our interview with Ivana Butorac here.