USU Simplifies IT Service Management for Its Customers With Hitachi Vantara Analytics Technology
Pentaho and Lumada Solutions From Hitachi Vantara Help USU Provide Comprehensive Data Integration and Data Analysis to IT Service Management Customers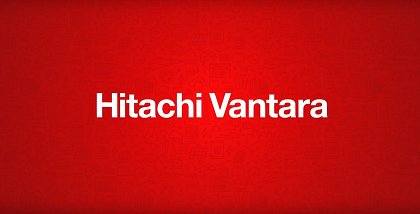 SANTA CLARA, Calif. – June 16, 2020 – Hitachi Vantara, a wholly owned subsidiary of Hitachi, Ltd. (TSE: 6501), today announced that USU, one of Europe's largest vendors of IT and knowledge management software, has selected its data analytics technology to enhance solution offerings to customers. Headquartered in Germany, USU provides award-winning software solutions to automate service and support processes for companies in a wide range of sectors globally. For example, USU helped modernize IT service management for 40,000 users at the Swiss Post and for 120,000 users at Deutsche Telekom.
Hitachi Vantara's Pentaho, a Lumada portfolio product, helps USU create innovative IT service management solutions for its customers that offer more flexible reporting of IT service requests, ad-hoc analysis and forecasting of process performance.
USU enhances its software solutions with built-in analytics capabilities thanks to Pentaho and Lumada technologies. To empower its customers' business users, USU helps build flexible reports and visualizations without the need for technical experts. With Pentaho Data Integration and Pentaho Business Analytics, USU integrates advanced analytics features into its Valuemation Analytics and Aspera SmartTrack solutions to create tailored dashboards that support its customers' roles and responsibilities.
With Pentaho, USU can now provide its customers with a 360-degree view of operational data relating to IT service management requests and tasks. Customers are equipped with engaging analytics features and dynamic reporting that allows them to generate data-driven insights to identify problems, resolve issues and uncover potential bottlenecks in enterprise business processes. The new capabilities help save time and effort and allow IT departments to process service requests faster and streamline operations.
"Hitachi Vantara's Pentaho has helped us raise the bar for enterprise service and software asset management. We have improved our product portfolio by integrating Pentaho and adding new, flexible analytics features to Valuemation and Aspera SmartTrack," said Thomas Jungbauer, chief solutions architect, USU GmbH. "You don't need to be a data scientist to use our Valuemation and Aspera SmartTrack solutions. The drag-and-drop user interface of Pentaho is simple and intuitive. Business users can click together complex data queries and quickly visualize the results using Pentaho technology. Based on our positive experience so far, we are excited to see what our partnership with Hitachi Vantara will bring in the future."