ARENDT & MEDERNACH – POWER BI (SOLUTION ANALYTICS)
Ainos is recognized in the Luxembourg market for its professionalism and expertise in the BI field.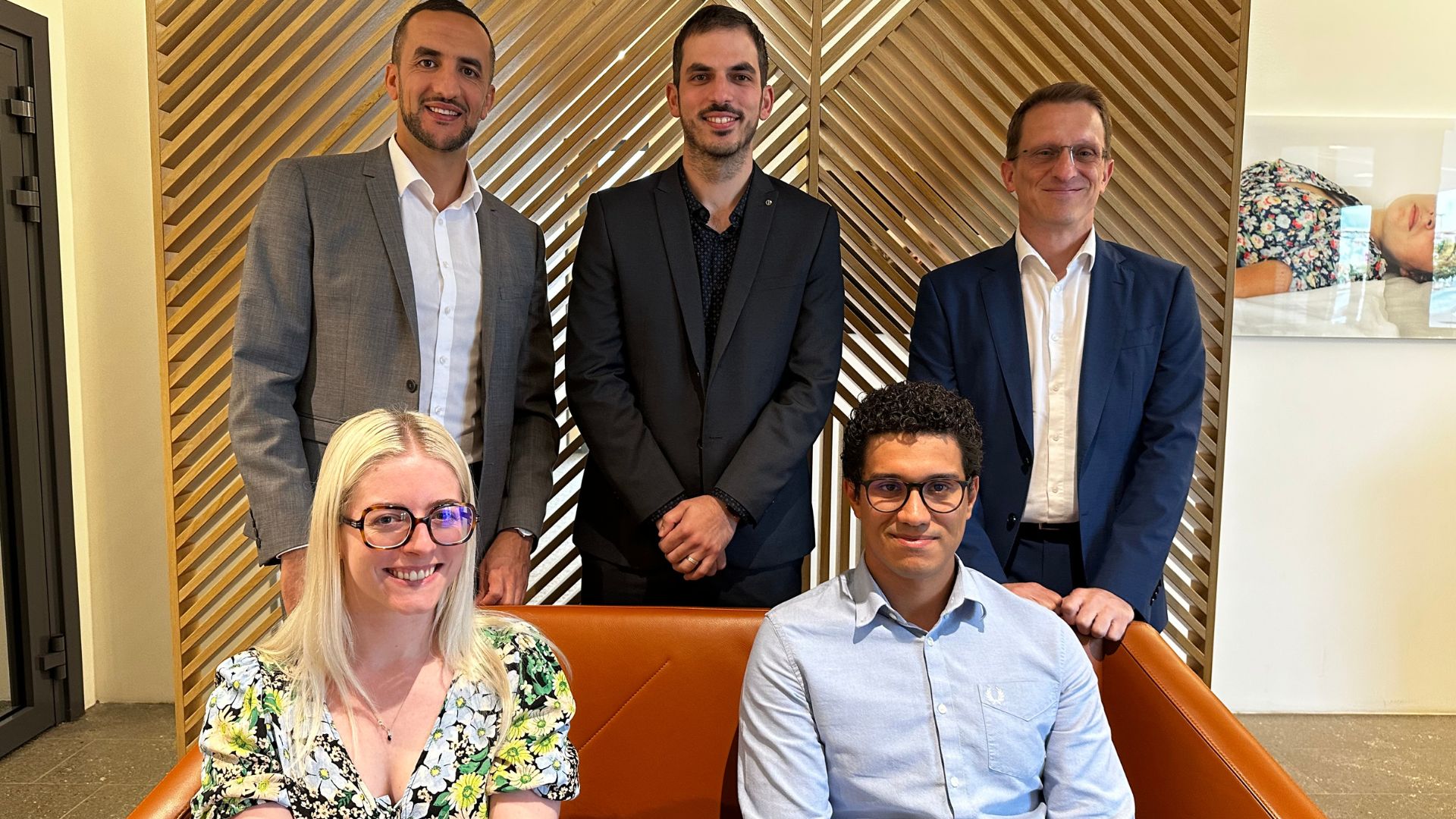 Arendt & Medernach
Arendt & Medernach is the leading independent business law firm in Luxembourg.
The firm's international team of 450 legal professionals represents clients in all areas of Luxembourg business law, with representative offices in Hong Kong, London, New York and Paris.
Our service to clients is differentiated by the end-to-end specialist advice we offer, covering all legal, regulatory, taxation and advisory aspects of doing business in Luxembourg.
How did the need for an analytics solution arise?
For 10 years now, we've had an operational reporting platform that feeds the various business layers with a very fine level of granularity, where Excel exports are performed in the majority of cases. With our new needs (business management, top-down analysis, etc.) and increasingly data-driven mindset, this platform was no longer able to meet the new challenges we were facing.
That's why in 2021, we decided to equip ourselves with an analytics platform that would enable us to meet a number of expectations such as:
Delivering new dashboarding needs (not just reporting),
Restoring autonomy and flexibility to key-users,
Aligning with the One Arendt strategy (and thus centralize these needs within a single tool),
Having a central data hub enabling cross-access (multi-source) to "fresh" data,
Having a solution that is up to date, not only because it is supported on all types of device, but also because it has a new "look and feel".
Why choose power bi?
Once the conclusions of the benchmark had been drawn, for the integration into our company, Microsoft Power BI stood out for several reasons:
The ability to integrate with our existing tools (O365, Teams, etc.),
The faster learning curve for self-service uses, thanks to its intuitiveness and similarity to Excel,
The clearer and more interesting licensing in our context,
The presence of highly qualified resources on the Luxembourg market,
The time-to-market aspect,
Being able to start with a hybrid architecture and gradually evolve to a full Cloud architecture.
There were other, less important reasons for our decision to opt for the Microsoft Power BI ecosystem.
Why did you decide to work with Ainos?
Ainos is recognized in the Luxembourg market for its professionalism and expertise in the BI field.
Working with the Ainos team has gone very well, and for good reason:
The consultants are beyond reproach in terms of flexibility, availability and efficiency,
Ainos resources have a high degree of "soft skills", which facilitates interaction with the business teams,
Ainos management is exemplary, with resources allocated agilely according to seniority levels and the subjects to be dealt with,
Last but not least, Vivien Schiaratura, our main consultant/data architect, has always demonstrated his professionalism, never hesitating to take on or lend a hand on subjects that go beyond his primary mission. Working with Vivien has enabled us to see things through to the end, giving us a real sense of support.
What's the roadmap for the future?
We began by deploying Microsoft Power BI in the Finance department, the pilot department for this project. Since then, following promotion to the entire study, we've started working with other departments, such as CRM, HR and Learning. Other departments will soon be added to this list. At the same time, we are continuing to train users, making them aware of the new rules of governance linked to this new tool and its uses.
The PowerBI ecosystem is also enabling us to migrate our old reporting platform, which at the same time enables us to revalidate our needs and complete the system if necessary.
Finally, we are carrying out a Cloud migration in several stages. Having started with a hybrid architecture (local storage and Cloud display), we will shortly be moving the storage and calculation of the business layer to the Cloud. Finally, in a second phase, we will also be moving the feeder flows.
This migration is important because it will enable us to:
Open up the platform to a larger number of users,
Offer greater flexibility (self-service uses, deployments, etc.),
Enable greater compute power, reduce access times and thus further enhance the user experience.
Today, the tool Ainos helped us implementing enables us to efficiently link all of our activities. For further information about them, you can click on the following link : https://www.arendt.com/
Closing Remarks
"It has been a great pleasure to work with Ainos, both on a human and professional level.
The consultants are irreproachable in terms of flexibility, availability, professionalism, efficiency and soft skills, which facilitates interaction with the business teams.
Ainos management is exemplary, with resources allocated agilely according to seniority levels and the subjects to be dealt with.
The proven expertise and professionalism of Vivien Schiaratura, our data architect, was the key to our success. We really felt supported, as Vivien never ceased to go beyond the scope of his prerogatives to bring his projects to a successful conclusion.
Added to this is a relationship of trust with Kenza Bouzouraa, who shows genuine respect and consideration for both her customers and her consultants. But also to a fair, high-quality sales approach with Gianni Segoloni. This human aspect coupled with genuine expertise, which is unfortunately becoming increasingly rare, is a reality with Ainos.
Furthermore, we would like to express our gratitude to the Ainos team, consisting of Julien Chaudoin, Dominic Godfroid, and Guillaume Reinert, for their invaluable contribution to this project. Their commitment and expertise have been remarkable.
We would also like to thank the Arendt team, especially the Finance Team, for their constant support and involvement in this project.
Their professionalism and expertise have been essential in achieving our objectives.
Ainos and Arendt have formed a fantastic team.
For these reasons, I would recommend Ainos without the slightest hesitation!"
Oualid Khoualdia – Head of Business Solutions Projects & Solutions