The new Surface Pro7 +, the perfect balance between power, performance and versatility
9 years ago, Surface Pro was designed with the idea to offer versatility and performance to the business and commercial users. Today, the promise is more than ever kept with a product of exceptional performance: the Surface pro 7+.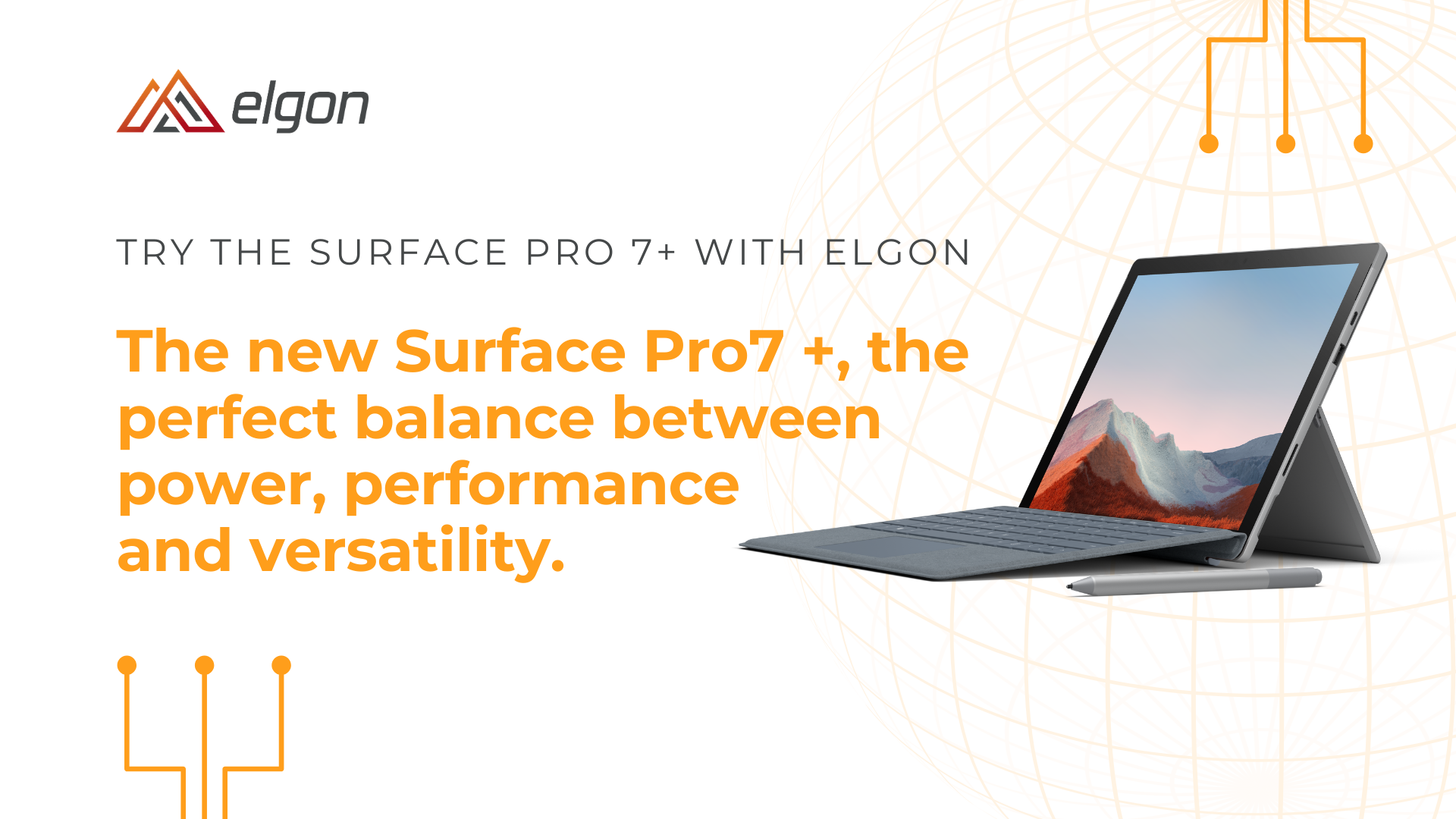 The latest creation within the Surface family is the most powerful, equipped with the new 11th generation Intel® Core ™ processor that could handle the most demanding daily tasks.
Very elegant and light enough to follow you everywhere, the Surface Pro 7+ was designed for nomad users. You will benefit from the LTE (4G) option, thus offering more flexibility and security to your users while avoiding non-secured Wi-Fi connections.
As a Certified Microsoft Reseller, Elgon could facilitate the trial of the Surface devices to help you choose the right model for your organization.
We have a dedicated pool of Microsoft Surface Pro 7+ devices ready to be sent to you free of charge with no purchase obligations.
You could try the Surface devices or added it to your IT environment via Intune Autopilot capabilities; we are ready to help.  The usual trial period is one or two weeks, but we could be flexible in particular cases.
The Surface Laptop Go, the lightest laptop within the Surface family is also part of our trial campaign.
To conclude, the Surface devices are designed to enhance user experience while protecting your IT landscape while combining the whole security and productivity capabilities of the Microsoft 365 platform; at Elgon we are ready to support your Secure Cloud Journey.
For any loan request, please fill out this form:
https://forms.office.com/Pages/ResponsePage.aspx?id=hF_-qvy0SUyG56_myBnp-77P5pp4wYdCu888Kih_kVRURDNDWERYMURURkUzUUk1WjlMTTM0MzFGSy4u
Written by the Elgon Surface Team
For any information please contact us at surface@elgon.lu