Telindus developing SmartMatch with IntellectEU
It is a Blockchain-based Solution enabling the Reconciliation, Matching and Resolution of Transactions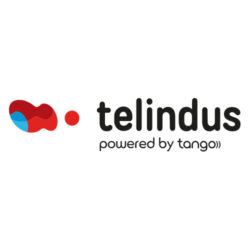 Telindus developed the SmartMatch Solution in collaboration with IntellectEU based on Hyperledger Fabric, an open source blockchain framework and one of the five Hyperledger projects hosted by The Linux Foundation. Frank ROESSIG, Head of Digital Finance Solutions at Telindus and Dirk AVAU, CEO of IntellectEU will make a live demo of the SmartMatch Solution at the Hyperledger Mini Summit during Consensus 2017, the annual blockchain technology summit organized by Coindesk in New York on May 22nd -24th 2017.
Dedicated to the Financial sector, SmartMatch Solution renders transactions more effective, faster & cheaper. It does also identify and resolve outstanding transactions in a collaborative, efficient plus auditable manner. This solution allows multiple parties to identify and resolve items that have been posted to a chain but do not match. It is based on Smart Contracts that will solve unmatched items based on pre-defined rules in a swift, transparent, traceable, and partly automated manner.
There are many use cases for this tool in the Financial Sector, including Asset Management, Fund Administration, Depositary, Private Banking / Wealth Management, Lending, Payments, etc.
The benefits to the Financial sector encompass improved process efficiency, superior execution quality as well as enhanced user experiences.
[colored_box color="blue"] About
For more information about Consensus 2017 event: http://www.coindesk.com/events/consensus-2017/
For more information about SmartMatch Solution: Frank Roessig, Head of Digital Finance Solutions, Frank.roessig@telindus.lu |  Hanna Zubko, IntellectEU, Founder, VP Business Development
[/colored_box]