Software is rewriting the rules for CSPs
As the momentum around software-defined technologies continues to grow within the telecoms sector, one universal truth is becoming increasingly clear.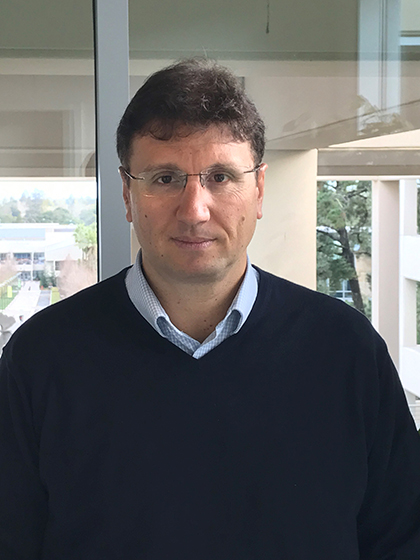 As the momentum around software-defined technologies continues to grow within the telecoms sector, one universal truth is becoming increasingly clear. Massive cultural, infrastructural and organizational transformation needs to take place, both within the telecom providers themselves and within the wider supply chain for them to stay relevant. – By Gabriele Di Piazza, VP Products & Solutions, Telco NFV, VMware
Every Communications Service Provider (CSP) understands that relevance is survival. Speed is survival. Nimbleness is survival. Every provider has to become a valuable service provider to its customers; providing timely services and services that differentiate and enhance the customer experience. This is only achievable through a software-defined approach, providing the speed and agility that is required for operators to deliver personalized new services to customers at speed, and faster than the competition.
Naturally, evolving from a traditional service provider to a software defined operator is a complex task, each journey is unique and unfortunately there is no blue print to follow. Yet my conversations with CSPs tell me that there are three common elements that must be considered, if the transition is to be made smoothly, effectively and without the perceived fear of massive disruption.
Innovating existing infrastructure
The first step towards becoming software-defined involves ensuring that the correct infrastructure is in place. For CSPs this means introducing an open, virtualized service delivery platform, which acts as the foundation layer upon which this agile environment is built. This allows the operator to change at both speed and scale, with economics that work.
But legacy investments are a very real fact of life, so the conversation becomes more about how do I innovate my business but evolve this alongside what technology, networks and infrastructure I currently have? Doing nothing is no longer an option, so the practical and yet most effective option is to build out this new virtualized network alongside the legacy network, but build it out in a modular fashion: mapping investments to revenue potential and taking incremental steps from there.
Creating this software-defined platform, virtualizing compute, network and storage and adding service management and operations, creates the foundation for the fast rollout of applications and services. This means that when a CSP wants to deliver a new service, for example high definition video over LTE, the agility of the infrastructure means this can now be achieved in days versus months. A clear competitive advantage.
Once the infrastructure is in place, network functions can then be onboarded rapidly and efficiently
bringing much needed operational agility, service differentiation and cost efficiencies to CSPs services. For example, an operator in India was able to ramp up to more than 50 million subscribers in just over 75 days with a new service offering, staggering growth and indicative of the potential disruption to the market offered by a NFV architecture. Network Function Virtualization (NFV) is fast becoming the key topic among CSP strategists and network architects. For many, it is perceived as the missing piece of the puzzle helping CSPs to move a network function, from a proprietary box that has typically been locked, into a software defined cloud.
It is this context that also helps to explain why the virtualization market in the telecoms sector is so ripe. Findings from The Accenture Enterprise Survey 2016, found that 95% of respondents believe that network services will be virtualized within the next three years, with, 33% already using such solutions. The same report also found that 89% believe they themselves will soon evolve to a "as a service" model.
Re-imagining the operational model
Successful transformation requires that CSPs also evolve their operating model: evolving related roles, organizational structure, skill sets, processes and culture to reflect the reorientation of the company.
With the infrastructure in place, the next stage is for CSPs to re-imagine their core business, so that the opportunities presented by the digital era can be fully embraced.
A siloed, functional-based organization does not work in a service-centric model. A 'convergence' of IT experts with a broader view of networking IT and cloud services who will run this new infrastructure is required. This means moving away from the traditional, siloed approach, where network operations, for example, are required to look after the whole networking stack from the hardware to services, to a more integrated, horizontal approach, where there are layers of architects to teams of people who sit above them but who have service expertise. These 'cross-domain' roles are aimed at creating a much closer relationship among architecture, engineering, and operations teams and put service delivery at the core.
This new, unified approach requires new rules and engagement models. It relies on being able to build an environment where the business can become more valuable to customers, offering new features built by cost-effective dev-opps teams who work with IT to create innovative applications and services on a regular basis. Dev-opps will play an increasingly important role in the new world order of faster and more innovative service delivery.
Rethinking culture from the inside out
As an organization becomes software-defined its workforce must be prepared for the shift from a hardware-oriented focus to a software-defined IP networks, which is why culture is the final component. Becoming software-defined after all, requires a fundamentally different skill set and a completely new way of thinking. Success is built upon being able to move at pace, innovate on demand and fail fast. This is what is required to compete with OTT players and level the playing field.
For too long there has been a culture where every new offering is fully tested, resulting in cycles that often last months before never seeing the light of day. Against nimble OTT operators who can create content and innovative new customer services at great speed, the opportunity a software-defined model brings can enable CSPs to be more daring, more inspired and more innovative; thus more competitive. It's a step-change mind-set and approach from what the industry has long lived off but one that can pay great dividends.
Of course, the culture of an organization cannot be changed overnight but it is important that steps are made to ensure all employees receive the necessary skills required to survive in a software-defined world. A great example of this is the nano degrees offered by AT&T, designed to ensure its workforce receives basic programming skills which are becoming increasingly sought after across the industry. Without the right talent, and a culture that enables these talents to thrive, organizations will never be able to become truly software defined.
Keeping pace in such a fast-moving landscape has never been more of a challenge. The industry has witnessed the rapid ascent of digital players that came out of nowhere but now have far higher value service offerings than traditional CSPs could provide. Basically, being late to market is costing them market share. Something, we believe is rectifiable.
CSPs need to find new and innovative ways of reacting to market opportunity and increasing value in the eyes of the customer. Disruptors like Skype, WhatsApp and Netflix weren't years in the making; they saw an opportunity and land-grabbed as much as they could as quickly as possible. They're not here to simply take small bites from the revenue streams of CSPs, they are here to stay and have become firmly entrenched into the wider telecoms ecosystem.
The current CSP landscape is testament to the fact that small technology disruptions can quickly gain enough power and momentum to unsettle market incumbents. These disruptors are reliant on being able to deliver new features to the customer within a few days that anyone within the businesses has thought up. The archaic, traditional CSP approach needs to keep pace with this change.
Software-defined technologies present what many are describing as the final opportunity for them to compete and deliver the same quality, speed, scale and choice of its competing digital disruptors. It is decision time: become a disruptor or continue being disrupted.