TRANSFORMATION & ORGANISATION
Ricoh Belgique et Luxembourg a nommé une nouvelle CEO
Ingrid Gonnissen est la nouvelle CEO de Ricoh Belgique et Luxembourg.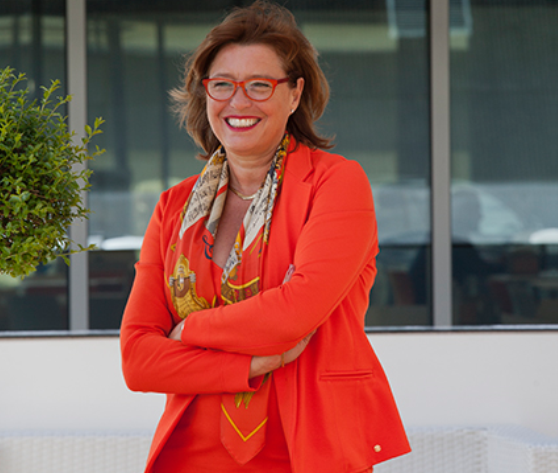 Ricoh Belgium, Vilvorde, le 1er février 2023 
Elle prendra ses fonctions au début du mois de février, en remplacement de Stephen Palmer, qui récupère à plein temps son poste de CEO des opérations de Ricoh en Europe de l'Est.
Ingrid Gonnissen apporte à Ricoh sa riche expérience acquise dans des conseils d'administration et des postes de direction d'entreprises technologiques multinationales. Unanimement respectée, elle défend avec passion le rôle des femmes dans le monde des affaires et restera active dans divers conseils d'administration en dehors de Ricoh, notamment pour promouvoir la diversité et l'inclusion, qui lui tiennent particulièrement à cœur.
Ingrid Gonnissen a entre autres été nommée « ICT Lady of the Year » par Data News et a reçu le prix d'excellence de l'IT Executive Circle.
Ingrid Gonnissen déclare : « Je suis fière de travailler pour une entreprise qui a une vision claire et une stratégie à long terme et qui, surtout, a réussi à diversifier ses activités parallèlement à son cœur de métier afin de devenir une entreprise de services numériques. En outre, Ricoh est axée sur les personnes, une valeur que je partage. Les relations internes et externes sont d'une importance cruciale pour moi. Avec cette philosophie commune, ma relation avec Ricoh ne peut être qu'excellente ! »
Phil Keoghan, CEO, Northern Europe Region, conclut : « Ingrid apporte à Ricoh une riche expérience des services numériques, de l'informatique, de l'IdO et de l'impression. Elle a piloté des transformations opérationnelles de taille et a dirigé une croissance impressionnante dans les services numériques. Je me félicite d'accueillir Ingrid chez Ricoh et j'ai hâte que nos clients bénéficient de sa vaste expertise en matière de transformation numérique. »