Rakuten Europe Bank S.A. goes live on Temenos in Luxembourg
Rakuten Europe Bank implements Temenos Core Banking to support its European growth strategy.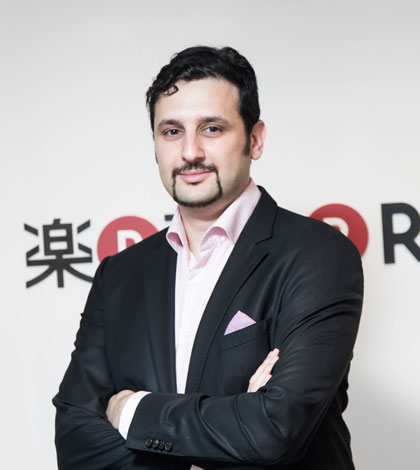 Temenos, the software specialist for banking and finance, today announces that Rakuten Europe Bank S.A in Luxembourg has gone live – on budget, on time and on feature – with its award-winning core banking system and its multi-channel internet banking solution. The implementation was delivered in partnership with Luxembourg-based Syncordis.
Since its foundation in Japan in 1997, Rakuten Group has engaged in various businesses and services. With the mission of "empowering people and society" through the Internet, the company's goal is to become the number one internet services company in the world. From Luxembourg, Rakuten Europe Bank S.A has already centralized the payment activities of Rakuten's European e-commerce platforms. This latest successful implementation with Temenos will contribute to increasing the footprint of Rakuten Europe Bank S.A in Luxembourg and in Europe by adding banking services to a broader community of B2B and B2C clients.
The implementation project has delivered a superior core banking system that includes a comprehensive local model bank, which enables them to be fully compliant with local regulations. The flexibility and scalability provided by the Temenos solution will support Rakuten Europe Bank S.A in its ambitious strategy to develop new offerings and enter new markets.
Steen Jensen, Regional Director Temenos said: "We strongly believe in the future of transaction banking, and we are convinced that Rakuten's value proposition and aggressive strategy, together with Temenos' scalable, flexible core banking solution, will contribute to increase the importance of this business and will be instrumental in this bank's success."
Nabil Meziani, Chief Technology Officer and Chief Product Officer of Rakuten Europe Bank S.A said: "We are excited by the business challenges we face; the market potential is immense and we believe that Temenos solutions, and our close working relationship with them, will give us the right level of flexibility and expertise to support our growth plans."
[toggle title ="About"]
Temenos Group AG, headquartered in Geneva, is a market leading software provider, partnering with banks and other financial institutions to transform their businesses and stay ahead of a changing marketplace. Over 2,000 firms across the globe, including 38 of the top 50 banks, rely on Temenos to process the daily transactions of more than 500 million banking customers. Temenos customers are proven to be more profitable than their peers: in a seven year period, they enjoyed on average a 31% higher return on assets, a 36% higher return on equity and an 8.6 percentage point lower cost/income ratio than banks running legacy applications.
[/toggle]