q-leap've moved to a new office
q-leap is very excited to announce that it moved to a new location in downtown Luxembourg. The team has been growing rapidly over the past four years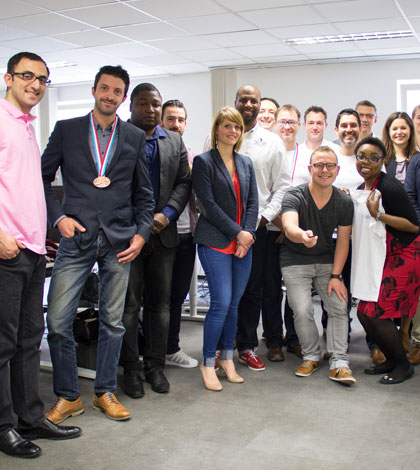 q-leap is very excited to announce that it moved to a new location in downtown Luxembourg. The team has been growing rapidly over the past four years, and it needed a larger space to accommodate their growing team. It look at this new location as the start of another chapter in their history.
q-leap only moved around the corner, always in the heart of Luxembourg city, but it's a big change in their working environment. The new office is now large enough to support their growth! The space has been completely renovated and customized for the team today and in the future. It's a much more open and collaborative atmosphere, they've got some great open spaces for socializing, offices for privacy, stand-up meeting area for their development group, eight other meeting rooms for both planned and impromptu discussions.
q-leap is incredibly excited to be in this new space and the perfect time to thank everyone who has contributed to the company and its continued success throughout these exciting last 4 years.
As usual, q-leap will be more than happy to welcome you in their new office building, which is not far from the former office building. q-leap is still in the hometown, just now at:
13 rue de Beaumont
L-1219 Luxembourg
The new office is precisely located in the Galerie Beaumont, accessible through the Grand Rue but also from the rue Beaumont. Click here for directions to their office.