TRANSFORMATION & ORGANISATION
PwC Luxembourg lance son Experience Center
Explore, design, build and delight: Meet the PwC Experience Center Luxembourg.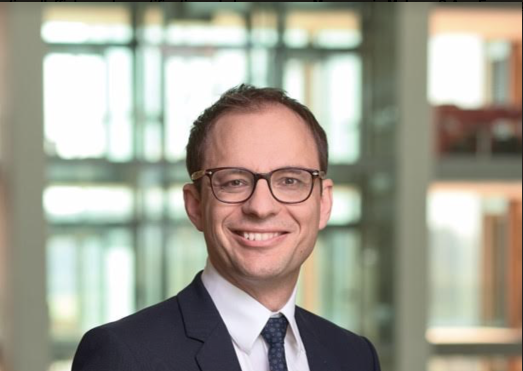 PwC Luxembourg launches its Experience Center, joining a growing global family
This unique, modular, flexible concept supports our clients' teams in exploring, designing and building user-centric solutions using emerging technologies
A team of PwC experts will help clients navigate new ways of designing and co-creating products, services and experiences.
In an increasingly digital world, businesses are constantly changing. In the midst of these changes, a new era of interaction and experience has begun to unfold. As digital occupies a dominant place in our daily and professional lives, companies need to create seamless interactions with their clients at various touchpoints in their journeys. To shape a distinctive user experience, practice, skills, technology, and an ideal environment are crucial to conceive experiences, services and products that respond to current clients' demands.
This is the main purpose of the new PwC Experience Center Luxembourg launching today.
It combines creativity, research, existing knowledge and strategic insight with a new structured way of solving problems. This unique, modular, flexible concept supports our clients' teams in exploring, designing and building user-centric solutions, ranging from re-imagining customer experiences to fully transforming business models and creating new eco-systems. The use of emerging technologies are pivotal to this designing process.
Following the opening of the Experience Centers in Chicago, Frankfurt, Tokyo, Toronto, our Experience Center in Luxembourg is the new member of a growing family of more than 30 Experience Centers with a shared goal: foster innovation to create products and services that delight customers. Currently, there are over 2300 passionate thinkers and doers in the PwC Experience Centers around the world. Our clients count on the expertise of local PwC practices within each industry and service.
According to John Parkhouse, CEO of PwC Luxembourg, 'The Experience Center is an important part of our broader drive to transform how we engage with our clients, our people and our community to Re-imagine the Possible in a fast changing and competitive market'. Patrice Witz, Technology Partner and Leader of the Experience Center, adds 'the Experience Center breaks down siloes, fosters collaboration and creates an environment where people can think creatively, co-create, prototype and test solutions rapidly'.
Editor's notes:
PwC Luxembourg (www.pwc.lu) is the largest professional services firm in Luxembourg with 2,700 people employed from 58 different countries. It provides audit, tax and advisory services including management consulting, transaction, financing and regulatory advice to a wide variety of clients from local and middle market entrepreneurs to large multinational companies operating from Luxembourg and the Greater Region. It helps its clients create the value they are looking for by giving comfort to the capital markets and providing advice through an industry focused approach.
The global PwC network is the largest provider of professional services in audit, tax and advisory. We're a network of independent firms in 157 countries and employ more than 223,000 people. Tell us what matters to you and find out more by visiting us at pwc.com and www.pwc.lu.