PwC Luxembourg Cybersecurity DayS
From IT security to digital trust: how to help CISOs, DPOs and CEOs ensure they keep the organisation secure in a digital society.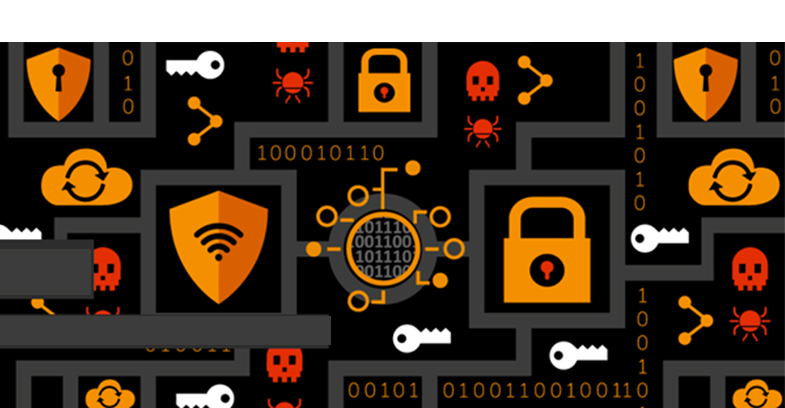 About the Cybersecurity DayS 2020
The PwC Cybersecurity DayS offers a unique opportunity to gain insights from the latest international trends in cybersecurity and privacy. For this year's PwC Luxembourg Cybersecurity DayS, which falls within the Luxembourg Cybersecurity Week, the focus will be on IT security to digital trust: how to help CISOs, DPOs and CEOs ensure they keep the organisation secure in a digital society.
This year, PwC Luxembourg announces that everyone will have more time to gain insights about cybersecurity and privacy as the Cybersecurity Day 2020 becomes DayS to allow for an even more valuable programme focussed on specific needs and challenges.
Koen Maris, Director and Cybersecurity Leader at PwC Luxembourg, says, "Given the current environment of uncertainty due to the covid-19, PwC Luxembourg has made the decision to extend the time frame, offering participants the opportunity to attend the 2020 PwC Cybersecurity DayS event digitally, from 26 to 29 october 2020.  This will allow participants to hear from distinguished speakers from all over the world, representing a rich panel of thought leaders, with varying topics that have been picked according to the audience's roles and interests, resulting in three unique and tailor-made agendas. The PwC Cybersecurity DayS transforms constraints into opportunities. The  virtual mode will allow  for a bigger audience and for everyone to attend more sessions. Don't miss out on this great opportunity."
This year comes with a more focused agenda, tailored over 4 days, offering the chance to gain technical updates, e-discover promising cybersecurity solutions and  attend interactive workshops:
The CISO Corner⁠, from 26 to 29 October.  The PwC Cybersecurity DayS – CISO Corner will offer information security experts the chance to gain technical updates, e-discover promising cybersecurity solutions and attend interactive workshops. They will also benefit from international renowned speakers who will focus on cybersecurity challenges they are facing in today's sophisticated digital world. For this corner, we will have the opportunity to welcome Philip Zimmerman, Teresa Fritschi, Ken Ducatel and Niek de Visscher.
The DPO Corner, from 26 to 29 October. The PwC Cybersecurity DayS – DPO Corner will offer DPOs and data privacy experts the chance to gain technical updates and attend interactive workshops. They will also benefit from renowned speakers who will focus on data privacy challenges of today's sophisticated digital world. We have the honour of having the CNPD kick-off the week with Christophe Buschmann and Marc Lemmer, Data Protection Commissioners, CNPD (Commission Nationale pour la Protection des Données), amongst many other speakers during the week.
The CEO Corner, 29 October, afternoon. The PwC Cybersecurity DayS – CEO Corner has been specifically tailored to provide CEOs with an in-depth understanding of strategic challenges around cybersecurity. We will have the pleasure to welcome Philip Zimmermann and Teresa Fritschi along with other speakers.
Speakers highlights include:
Ken Ducatel
IT Security Director, DG DIGIT – European Commission. In addition to his role of Director for IT Security, Ken was also acting Director for Digital Business Solutions, responsible for providing information systems for the Commission. Subsequently, he has also been acting Head of CERT-EU, the Computer Emergency Response Team for the EU Institutions and Agencies.
Niek de Visscher
CEO, Digital Innovation Benelux & group CTO, Digital Innovation Group. Entrepreneur, simplifier, design-believer, stand-up technologist, disruptor. Having a background with KPMG as management consultant, Niek is now responsible for Digital Innovation Benelux, a strategic, human-oriented digital consulting firm. He's also DI's Group CTO. He is a business technology professional with a 20-year track record of managing successful business technology & IT enabled business transformation projects. ​
Teresa Fritschi
Managing Director, Founding Principal of Commarglo, Ltd. International peer-driven award-winning communications professional. Evangelical about the efficiencies and reputational benefits of strong encryption information security and identity management solutions for enterprises since 1995.
Philip Zimmermann
Distinguished Engineer, AET Europe BV. He is the creator of Pretty Good Privacy (PGP), which has grown from its origins in 1991 as a human rights tool to become the most widely used email encryption software in the world. Since 2004, his focus has been on secure telephony for the Internet, developing the ZRTP protocol and creating products that use it. He is Co-founder of Silent Circle, a provider of secure telephony services.
Selected finalists to pitch at PwC Cybersecurity DayS
After an international call for submissions, with more than 20 applications, PwC Luxembourg has selected five cybersecurity companies with relevant solutions for the Luxembourgish market.
The Cybersecurity Solution of the Year Award will be conferred by the Jury to the candidate that demonstrates excellence at all levels, from strategy to execution. The Awards Night marks the highlight of the Cybersecurity Week Luxembourg on Thursday 29, October 2020.
This year the Award Night will be adapted due to the Covid health measures in place and will go "digital", more information here. 
This year, the five finalists are: 
DataVaccinator SARL
DataVaccinator "vaccinates" your sensitive data and protects it against abuse. At the very moment when data is being generated, DataVaccinator splits that data and uses advanced pseudonymisation techniques to separate content from identity information. Managing these two categories via independent data services mitigates data privacy and security risks and ensures compliance with GDPR and other regulation. By industrializing these processes, DataVaccinator makes pseudonymisation and secure data management efficient and affordable. With its open source model, DataVaccinator gives programmers the power to use its modules in any application, thereby increasing security of data and lowering costs of data management.
decentriq
Decentriq's solution combines confidential computing and machine learning to enable simple and safe global deployment of AI applications.
pEp Security SA
p≡p ("pretty Easy privacy") is the first encryption software which is easy to use for everyone, its technology is platform independent and can easily be plugged-in into any environment. p≡p is a compliant solution regarding regulations like GDPR (EU), GDSV (GER), HIPAA (US), SWIFT CSP (Banking), etc. Encryption technology is complicated and requires specialised Know-How to be used day-to-day. p≡p has solved key, identity and trust management and makes the use of privacy solutions easy. p≡p is the first reliable, extensible, user-friendly encryption solution available. It allows peer-to-peer and end-to-end technology, which enables opportunistic encryption automatically.
Wultra
Malwarelytics protects banking apps from mobile malware on the Android platform. You can plug it into your banking or fintech app (as an SDK) and start protecting it against mobile malware attacks in less than 10 minutes. Malwarelytics uses advanced AI algorithms and machine learning and data collected from existing malware databases to identify malicious apps and zero-day malware. Once integrated into your app, Malwarelytics provides you with a detailed insight into what malware is currently active on the end-users' smartphones and which specific devices are infected. Malwarelytics is a fully trusted add-on, already deployed in the leading European banks.
Trustless.ai
At TRUSTLESS.AI, we are building the first ultra-secure and ultra-democratic social computing platform, vis a new ultra-secure 2mm-thin personal computer and Trustless Computing Certification Body, that will bring radically-unprecedented freedom and peace of mind to our private digital life, e-banking and e-health – while ensuring legitimate lawful access – by eliminating all unverified upfront trust in anything or anyone. The Seevik Pod will be carried face-out inside stylish leather wallets or embedded in the back of 5.5mm-thin flagship smartphones. Initially for the clients and employees of private banks and enterprises, and then for tens of millions, with hundreds of 3rd party apps.
The complete PwC Cybersecurity DayS' agenda is available here.