PwC Cybersecurity & Privacy Days : 20, 21, 27 & 28 October 2021
● Seize the opportunity to gain insights from the latest international trends in Cyber & Privacy: our aim is to help CISOs, DPOs and CEOs ensure they keep their organisation secure in a digital society ● Take full advantage of this year's unique agenda, now extended to four days ● Listen to top-class speakers including: Tine A. Larsen, Chair, CNPD, Christina Lekati, Cyber Risk GmbH, Paul Oor, Shared Experiences, Paul de Hert, Tilburg University and more ● Discover five cybersecurity next-gen solutions during our Pitching Competition from Cymptom, decentriq, Hoxhunt, Keyless Technologies and Nymiz Software Company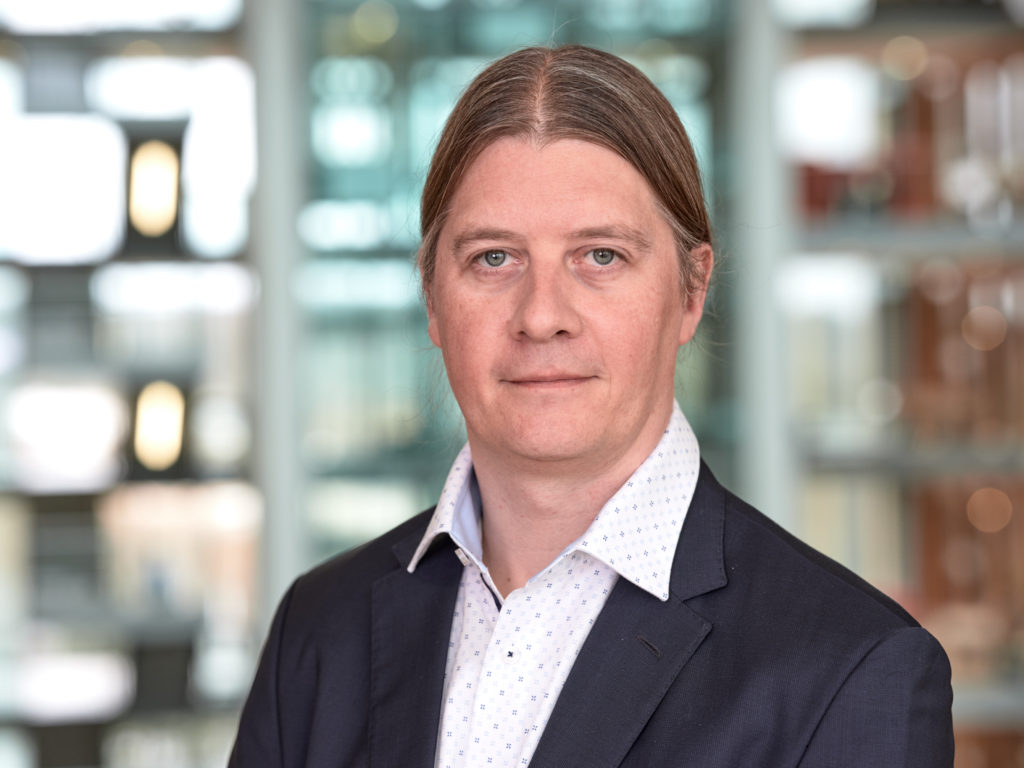 Cybersecurity and digital transformation are on top of CEOs' minds for 2021, according to the latest PwC Global CEO Survey. Cyber moved up the threat list, and is now the second highest concern among CEOs – topped only by their anxiety about pandemics. In the meantime, CISOs are facing an ever-rising number of various attacks and risks everyday. DPOs see their mission evolve to ensure data security and privacy are respected, in a complex environment.
The PwC Cybersecurity & Privacy Days 2021, which will occur over four exciting days –  20, 21, 27 & 28 October 2021 – offer a unique opportunity to gain insights from the latest international trends in cybersecurity and privacy and have become a very popular event over the years.
Participants are also able to participate in business matchmaking, join interactive breakout sessions and take part in a networking forum with their peers and industry leaders. 
Koen Maris, Advisory Partner and Cyber Security Leader PwC Luxembourg, says, "This year we have officially added Privacy to the Cybersecurity Days because companies should focus on both cybersecurity and privacy to achieve their  goals. Technology and digital assets define an organisation of today, and will continue to do so in the future. This technology addiction comes with an unsatisfiable hunger for better, faster and more agile solutions and their deployment. As companies increasingly pivot toward a digital business model, exponentially more data is generated and shared among organisations, partners and customers. This digital information has become the lifeblood of the interconnected business ecosystem and is increasingly valuable to organisations – and to skilled threat actors. This year we have developed a super agenda across four days, with a combination of physical and digital events, that focus on various topics and are aimed at different roles within a company or an institution. It all culminates in a gala dinner on 28 October. Hope to see as many of you there as possible."
This year's event will be held over four days, both remotely and physically at PwC Luxembourg's premises:
20 October: Virtual session –  Under the patronage of PwC Cybersecurity and Privacy Days – a special PwC DPO Meet Up will be held. "To have or not to have, that is the question" – join us for our next DPO Meet Up bringing it's focus on retention periods.
Launched in June 2019, the PwC DPO Meet Up is the dedicated platform for DPOs and privacy experts, taking the form of quarterly rendez-vous and aiming at facilitating discussions, sharing best practices and raising common concerns.
21 October:  Virtual session – Under the patronage of PwC Cybersecurity and Privacy Days – a special PwC Cybersecurity Community Call will be held. A look on the 2022 Global Digital Trust Insights Survey with Koen Maris, Partner & Cybersecurity Leader, PwC Luxembourg.
Initiated at the beginning of the pandemic in 2020, the PwC Cybersecurity Community Call aims at supporting and facilitating discussions amongst the local Cybersecurity community on a quarterly basis.
27 October: Physical session – CEO Corner
For three years now, we have been organising a dedicated and exclusive session for CEOs, with a tailored agenda to provide them with an in-depth understanding on strategic challenges around cybersecurity and privacy.
28 October: Physical and virtual session – CISO Corner & DPO Corner
The CISO and DPO Corners offer information security experts, DPOs and privacy experts the chance to gain technical updates, discover promising cybersecurity and privacy solutions and attend interactive dedicated workshops. They also benefit from international renowned speakers who will focus on cybersecurity and privacy challenges they are facing in today's sophisticated digital world.
This 4-day event welcomes distinguished speakers from all over the world, representing a rich panel of thought leaders. They share the stage with companies engaging in a pitch competition of their innovative solutions and present how they meet cybersecurity or privacy challenges.
Speakers highlights include:
Tine A. Larsen, Chair, CNPD (Commission nationale pour la protection des données)
Tine A. Larsen was appointed one of four commissioners of Luxembourg's Data Protection Authority as of 1st November 2014 and assumed the presidency of the collegiate body. Tine Larsen represents the Luxembourg Data Protection Act (DPA) at the European Data Protection Board. She is also a member of the national "Judicial Oversight Authority" (Autorité de contrôle judiciaire), the national "Information Commission" (Commission d'Accès aux documents), as well as an advisory member of the Luxembourg Human Rights Consultative Commission.
Christina Lekati, Social Engineering Trainer & Consultant, Cyber Risk GmbH​
Contrary to typical career paths, her involvement in the cybersecurity field started quite early in her life. Raised by George Lekatis, a sought-after cyber security expert, she found herself magnetized by the security field at a very young age. Christina is the main developer of the social engineering training programs provided by Cyber Risk GmbH. Those programs are intertwining the lessons learned from real life cases and previous  experiences with the fields of cybersecurity, psychology and counterintelligence. They often cover  unique aspects while their main goal is to inspire delegates with a sense of responsibility and a  better relationship with security.
Paul de Hert, Full professor Vrije Universiteit Brussels & Associated Professor Tilburg University
Professor Paul De Hert is Vice-Dean of the Faculty of Law & Criminology of the Vrije Universiteit Brussel (VUB), is Director of the Research Group on Human Rights (FRC) and former Director of the Research group Law Science Technology & Society (LSTS), and of the Department of Interdisciplinary Studies of Law. Paul De Hert is also associated-professor at the Tilburg Department Law, Technology, Markets, and Society (LTMS).  He is a board member of several journals such as The Computer Law & Security Review (Elsevier), The Inter-American and European Human Rights Journal (Intersentia) and Criminal Law & Philosophy (Springer). He is co-editor-in-chief of the Supranational Criminal Law Series (Intersentia) and the New Journal of European Criminal law (Sage).
Paul Oor, Security and Data Protection Consultant, Shared Experiences
Following a career as financial controller and manager Paul decided to focus on the challenges of security from the year 1999 onward. Supporting private- and public sector organisations to improve their cybersecurity resilience in a variety of roles, ranging from program manager and consultant to taking on the responsibility of CISO of (inter)national organisations. Paul strongly believes that sharing knowledge and experiences is key to address the complexity of today's world.
PwC Cybersecurity & Privacy Days 2021 Pitching Competition
After an international call for submissions, PwC Luxembourg has selected five cybersecurity companies with relevant solutions for the Luxembourgish market.
The Cybersecurity Solution of the Year Award will be conferred by the Jury to the candidate that demonstrates excellence at all levels, from strategy to execution. The Awards Night marks the highlight of the Cybersecurity Week Luxembourg on 28 October 2021.
This year, the five finalists are:
Cymptom  – Full Life-Cycle Cyber Risk Management
Cymptom offers continuous security posture assessment to preempt threats from becoming the next kill chain vector. In addition, CISOs can leverage Cymptom's security posture assessment to discuss the true cost and effectiveness of their cyber investments – existing and future. CISOs can rely on Cymptom to understand how to support business/operational initiatives without compromising on good cybersecurity.
Solution categories: Cyber Risk Management, Hybrid Security Posture Management
Headquarters: Israel
decentriq – Leverage Sensitive Data | Data Clean Rooms
Decentriq is a SaaS platform that provides on-demand data clean rooms based on confidential computing. Easily and securely work on sensitive data assets – encrypted at all times. The most valuable data is often sensitive and restricted in how it can be used. Decentriq provides a SaaS platform with data clean rooms on-demand so that enterprises can easily and securely leverage data previously not possible. Collaborate with internal or external parties to derive new data value – all with guaranteed trust and privacy because of confidential computing technology.
Solution categories: Third party management, Privacy
Headquarters: Switzerland
Hoxhunt – People-first Cybersecurity Training
Hoxhunt is a Human Cybersecurity Platform that protects organizations and their employees from the risk of cyber attacks. Hoxhunt empowers employees with the skills and confidence to recognize and respond to attacks wherever they arise and provides security teams with real-time visibility into threats so they can react fast and limit their spread. The entire platform is autonomous, freeing up considerable time and allowing security teams to focus on what matters.
Solution categories: Cyber Threat Intelligence, Incident Detection & Response, Cyber Risk Management, AI for Cyber
Headquarters: Finland
Keyless Technologies – Next-gen privacy-preserving biometrics
Keyless is designed to help organizations enhance security and compliance, without having to compromise on user-experience. It's privacy-first authentication and identity management solutions serve the full spectrum of workforce and consumer authentication use cases. Currently, Keyless has two products for commercial use, the Keyless Authenticator™, and the Keyless SDK™.
Solution categories: Endpoint Security, Identity & Access Management, Regulatory/Compliance, Privacy
Headquarters: United Kingdom
Nymiz Software Company – Protect your company's personal data
Nymiz has developed a software tool for the anonymization and pseudo-anonymization of personal data that allows companies and public administrations to protect the privacy of the personal data of their clients, suppliers and stakeholders in sectors such as health, finance, insurance and legal, maintaining the analytical value of these and ensuring compliance with the Data Protection laws.
Solution categories: Privacy
Headquarters: Spain
Take some time to look at these companies' websites. Next week, our website dedicated to the event will display a series of podcasts in which we interview each of the finalists to learn about their solutions.
The complete PwC Cybersecurity Days agenda is available here.
Make sure you request an invitation. We hope to see you in October 2021! Join us!
Given the current environment of uncertainty due to the covid-19, we have made the decision of organising a hybrid event in compliance with the sanitary measures in place.