Putting technology at the heart of your health
Author: Michael Mossal, Senior Digital Transformation Director, NTT Ltd. Luxembourg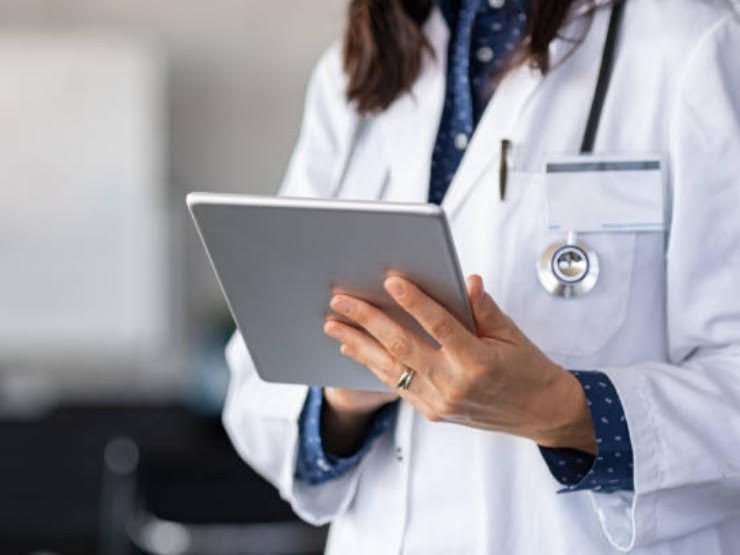 Innovation across health-related disciplines and technologies is transforming our lives. As we identify more inclusive ways to provide healthcare to an aging population, the traditional model of traveling to a hospital for treatment is no longer scalable. How is digital disruption and consumerization changing healthcare today and over the years ahead? Is the healthcare sector ready to take advantage of the new ways to address its most common challenges?
Consumerization and new technologies to address today's health challenges
Smartphones, smartwatches, and sensors have the potential to generate vast amounts of data and information on individual health. Developing meaningful insights from data could benefit the next generation by offering more personalized health treatments.
Already, many of us are wearing smartwatches that measure our heartbeat, stress, and movement. Over time, these devices could help us to understand chronic diseases better and accelerate change across how things are done in the healthcare space. Diabetes is one of the leading causes of death worldwide yet is potentially very treatable. Connecting a smartphone application to a smartwatch with two sensors and an insulin pump is one idea that could prevent complications in diabetics around the world.
Digitalization will revolutionize the healthcare sector
Some sectors have shifted to digital faster than others. Today, many hospitals and patients are already harnessing dedicated smart apps that support clinical and administrative processes, but there's so much more that we can do. Instead of complex platform or server applications, these apps focus on specific job activities or treatments. Nurses can focus on patients instead of IT. Patients can follow their hospitalization journey through intuitive apps that help them order meals, communicate with other patients, provide input on their medical files, and access entertainment to enhance their stay.
Improving health outcomes with data and analytics
As IoT technologies continue to expand, we'll gain from the increased volume of generated data across society. Data and information have the power to inform medical decisions, provided networks are fast and capable of storing vast amounts of data.
AI and machine learning are already supporting the analysis of health data. On top of that, Augmented Reality (AR) is becoming a game-changer. AR can get medically relevant or life-saving information into a doctor's field of vision. Doctors will access the latest and most relevant medical information in real-time. Allergies can be automatically displayed at the very moment when it becomes needed for the treatment process. Locations of veins and organs may be projected onto the patient's body and surrounding environment as physicians take advantage of the information in real-time.
Creating secure, integrated health platforms to support the future of health
Digital health platforms must successfully combine medical devices and patient management, remote patient monitoring, telemedicine, and telehealth. The platform then must further regulate the API communication for apps and IoT health devices, both inside and outside of medical spaces and national health systems. The communication with any backend systems needs to be reliable and front-end facing services must be secure by design. Ultimately, the communication between a global healthcare platform that regulates hospitals nationwide finally realizes the strategy for the conception, implementation, and operation of a national platform for the secure exchange and shared use of electronic health information.
Working better together and investing in the resources and systems that allow us to realize healthier lives will transform the way we live. Digitalization of health has the potential to improve health outcomes, better predict and avoid disease, and make our lives better.
Read the full Whitepaper here
For more information on our digital transformation services, click here