POST allie la téléphonie sur le cloud avec CISCO Webex
Avec son offre « CloudPBX with Cisco Webex » POST Luxembourg permet aux entreprises d'offrir à leurs collaborateurs d'accéder à toutes les fonctionnalités d'une solution de téléphonie avancée alliées à la puissance de Cisco Webex. Appeler et collaborer au bureau, en télétravail ou en déplacement s'effectue au départ d'un PC, smartphone ou tablette, en toute simplicité.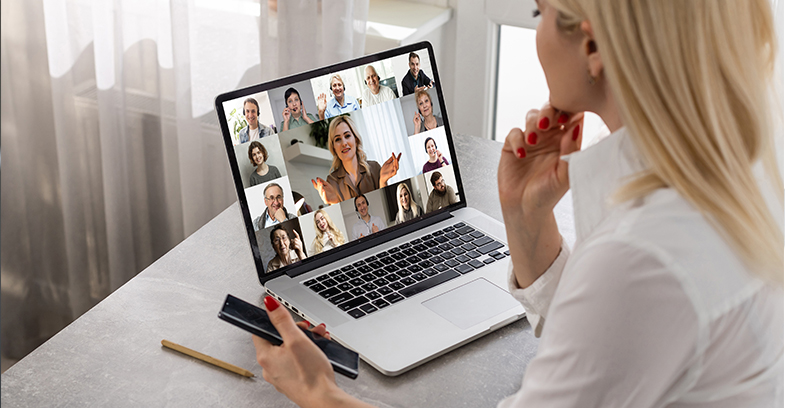 En un an, le poste de travail a considérablement évolué. La généralisation du télétravail a exigé de mettre en place de nouvelles solutions unifiant de plus en plus les canaux de communication. A côté des traditionnels e-mails et appels téléphoniques, on a désormais davantage recours à la messagerie instantanée et à la visio-conférence. L'un des enjeux, désormais, est de rassembler tous les outils de communication en un point, pour faciliter la collaboration et permettre plus aisément à chacun de travailler, quel que soit le moment ou le lieu. « Les entreprises plébiscitent désormais des solutions d'Unified Communications as a service, permettant de rapprocher le monde de la téléphonie et celui des outils collaboratifs », explique Serge Eiffes, Chef de Département Product Management & Marketing, au sein de POST Telecom. « On constate en effet une forte croissance des ventes pour les solutions de communication as a service (+20,4%), répondant aux besoins du travail à distance. Pour les seuls services de visio-conférence, la progression du marché est plus importante encore (+26,8%). Le marché des solutions de communication « sur site » a, lui, chuté de 22%. »
Intégrer l'ensemble des solutions de communication
Ayant acquis une réelle maîtrise de ces outils, utilisant toujours à meilleur escient chacun d'eux, chaque collaborateur perçoit mieux l'intérêt d'une unification de toutes ces solutions de communication.
Avec sa nouvelle offre « CloudPBX with CISCO Webex », POST entend mieux répondre à ces attentes en renforçant plus encore la convergence des solutions. « A travers elle, nous allions le meilleur de la téléphonie dans le cloud aux fonctionnalités de Cisco Webex », poursuit Serge Eiffes. « CloudPBX with Cisco Webex offre à chaque collaborateur de l'entreprise toutes les fonctionnalités avancées de la téléphonie sur IP avec CloudPBX et tous les outils de collaboration tels que les réunions à distance, la messagerie, le partage de fichiers… »
Quel que soit l'endroit, en télétravail, au bureau ou en déplacement, les collaborateurs peuvent « emporter leur bureau avec eux ». Chacun est joignable comme au bureau, peut suivre les réunions où qu'il soit, ou bien encore travailler et partager des documents avec ses collègues, à distance, en temps réel.
Une foule de fonctionnalités intégrées
« Avec cette solution, le PC ainsi que le smartphone ou la tablette deviennent le point de convergence de l'ensemble des communications », poursuit Serge Eiffes. « Il devient possible de passer des appels facilement, et d'en recevoir depuis l'environnement Webex grâce à CloudPBX. On peut ainsi organiser et participer à des réunions, le tout dans une seule application, chatter avec une ou plusieurs personnes dans des espaces de collaboration, et directement accéder à des fonctionnalités telles que la recherche et le partage de fichiers sur l'infrastructure Cisco Webex. »
Au-delà, chaque collaborateur peut partager facilement sa présence grâce à son statut. Enfin, l'environnement permet de protéger les informations importantes grâce à une sécurité avancée.
L'organisation profite des avantages d'un PBX hébergé dans le cloud, facilement gérable depuis une interface web. Il n'est plus nécessaire d'entretenir une infrastructure, de type central téléphonique, sur site ou encore d'investir dans des terminaux fixes.
Autour de CloudPBX with Cisco Webex, POST a conçu des forfaits adaptés pour répondre aux principaux usages et attentes des entreprises de toute taille.
[button color="green" link="www.post.lu/cloudpbx-cisco-webex"]Plus d'info[/button]