NTT has been named AWS Social Impact Partner of the Year for 2020 in Luxembourg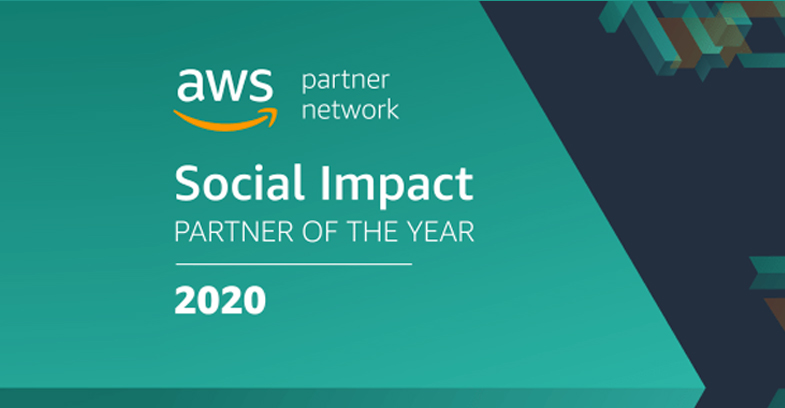 NTT Ltd. in Luxembourg has been selected as the 2020 winner of the APN Social Impact Partner of the Year awards for the team's dedication and unique solution deployed for Laboratoires Réunis. The contribution of this project for the successful roll out of the large-scale testing in Luxembourg made NTT stand out with the most social impact for the local communities this year. The APN Partner Awards recognize members of the Amazon Web Services (AWS) Partner Network (APN) who are leaders in the channel and play a key role in helping customers to drive innovation and build solutions on AWS.
Following the first wave of COVID-19, the Government of Luxembourg, together with the team at Laboratoires Réunis, created a fully digital system to manage a mass COVID-19 testing in Luxembourg. The multicloud solution ensures that clinical information is securely stored on Laboratoires Réunis's private cloud, with AWS providing the scalability needed for the rest of the solution, in a secure manner. By leveraging NTT's multicloud expertise Laboratoires Réunis can process 20,000 tests per day with full visibility into the status of every test. This gives the country the ability to quickly identify potential hotspots and act timeously to reduce additional infections.
The team working on the project has been able to create a set of best practices for mass COVID-19 testing. This will allow other countries to replicate these processes and leverage the power of technology in their fight against the pandemic.
[toggle title ="About NTT Ltd."]NTT Ltd. is a leading global technology services company. Working with organizations around the world, we achieve business outcomes through intelligent technology solutions. For us, intelligent means data driven, connected, digital and secure. Our global assets and integrated ICT stack capabilities provide unique offerings in cloud-enabling networking, hybrid cloud, data centers, digital transformation, client experience, workplace and cybersecurity. As a global ICT provider, we employ more than 40,000 people in a diverse and dynamic workplace that spans 57 countries, trading in 73 countries and delivering services in over 200 countries and regions. Together we enable the connected future.
Visit us at hello.global.ntt [/toggle]