NSI poursuit son expansion au Luxembourg
En rachetant 100% des parts de l'entreprise Rime IT, l'intégrateur NSI confirme ses intentions de croissance forte. Présente au Luxembourg depuis 4 ans déjà, NSI renforce ainsi son expertise et garantit aux clients un service de proximité de premier plan.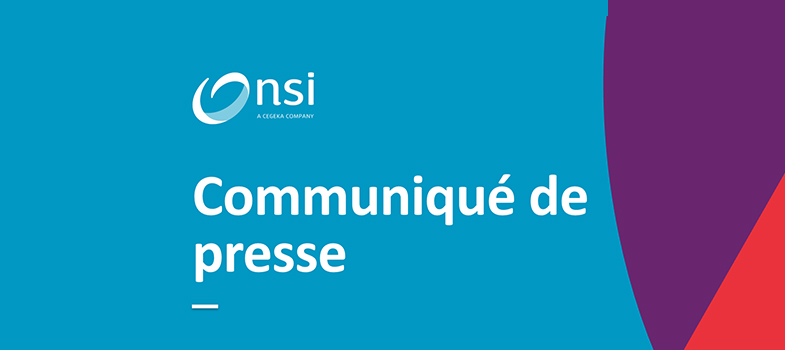 Depuis le début de cette année, du Groupe NSI affiche clairement sa volonté de poursuivre le développement de l'entreprise au Luxembourg et d'y confirmer son ancrage fort. C'est dans cette perspective que l'opération de rachat de la société Rime-IT a été réalisée. Rime- IT est installée depuis 2011 et compte aujourd'hui 60 professionnels de l'IT actifs au sein d'organisations du secteur public, de grandes entreprises et d'institutions européennes.
Tout comme NSI Luxembourg, Rime-IT propose des services informatiques de proximité. La plus-value de l'opération est bilatérale pour les deux entreprises ; l'une voyant une diversification de sa clientèle et un apport significatif d'expertise, l'autre intégrant un groupe informatique aux épaules larges.
Rime-IT, labellisée en 2020, Best Workplaces Luxembourg, rejoint ainsi un groupe aux valeurs fortes et centré sur l'humain. Prendre soin de chacun est au coeur même de la politique RH du groupe. Nul doute que les collaborateurs de Rime IT apprécieront.
Depuis sa création, NSI Luxembourg peut compter sur le soutien du groupe NSI tout en disposant d'une véritable autonomie. C'est ce qui lui a permis de développer sa propre stratégie et de convaincre de nombreux clients issus de secteurs d'activité variés en gagnant leur confiance. La valeur ajoutée de NSI Luxembourg s'inscrit principalement dans la relation forte de proximité qu'elle établit et et entretient avec chacun de ses clients. En conclusion, NSI atteint l'objectif fixé en début d'année : le groupe compte désormais plus de de 200 consultants actifs au Luxembourg au sein des sociétés NSI, Multidata et Rime-IT.
A propos du Groupe NSI
Le Groupe NSI qui compte 950 collaborateurs, est une filiale de Cegeka et Noshaq (anciennement Meusinvest). Il couvre toute la partie francophone en Belgique et est également présent au Luxembourg via les sociétés NSI Luxembourg et Multidata. Reconnu comme un acteur majeur du service informatique, NSI se distingue par une approche centrée client, utilisant les technologies de pointe pour proposer des solutions et services informatiques aidant les entreprises à atteindre leurs objectifs stratégiques.
Outre ses métiers traditionnels (ERP, Intégration d'applications, Infrastructure et mise à disposition de compétences), pour lesquels NSI ne cesse de développer son expertise, l'entreprise est également très active dans l'Intelligence Artificielle ou encore l'Automatisation des Processus, domaines pour lesquels des équipes sont déjà à pied d'oeuvre.Récemment, NSI a reçu l'award d'excellence IT Services SMB of the Year aux Data News Awards 2021. Ce prix vise à récompenser le prestataire de services informatiques aux PME le plus performant en termes de valeur ajoutée et d'innovation.
Rime-IT
Rime-IT est une société de services informatiques, créée en 2011, dont les locaux sont situés à Steinfort. Avec notre effectif de 60 collaborateurs, nous accompagnons nos clients au quotidien dans leurs projets IT, en leur offrant l'expertise de nos collaborateurs, la souplesse et la réactivité attendues d'une société à taille humaine. Certifiée ISO 9001 :2015, Rime IT est également labellisée depuis 2020 Best Workplaces® Luxembourg dans la catégorie des Small Companies.
Pour David Bavay, CEO de Rime-IT :
"Intégrer une société aux valeurs fortes et aux ambitions affirmées était pour nous une opportunité à ne pas manquer. Après 10 années de croissance continue, il était temps pour nous de passer à la vitesse supérieure. Nous sommes à présent impatients de créer les premières synergies et de participer à la croissance d'un groupe à haute valeur ajoutée."