LUXHUB announces strategic partnership with SIX Group
LUXHUB has today announced a new strategic partnership with leading Swiss technology infrastructure provider, SIX Group – a move that firmly cements the Luxembourgish fintech's position as a key player on the European Open Banking map.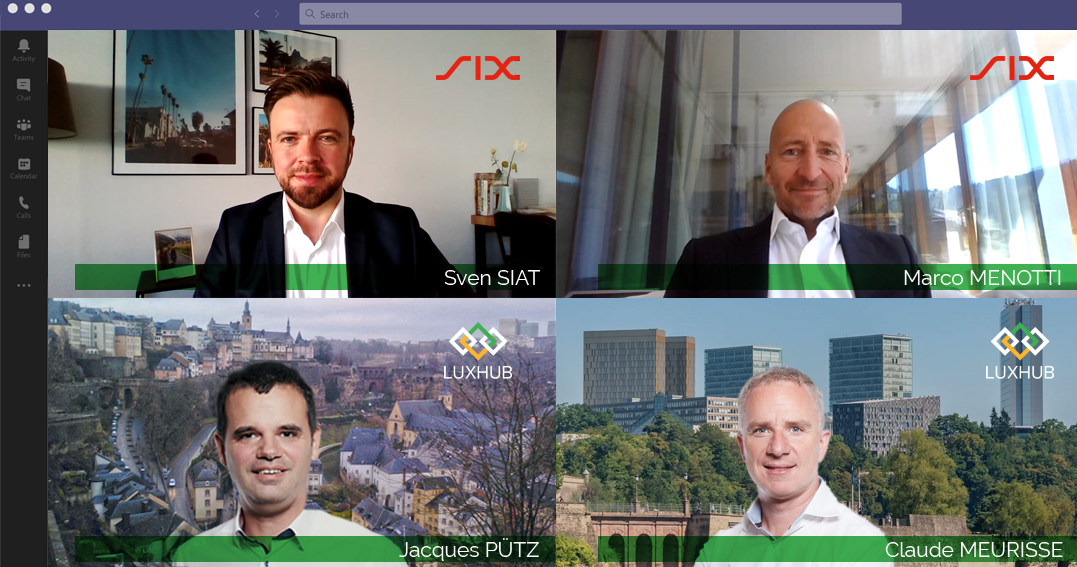 The Swiss technology infrastructure provider will utilize LUXHUB's proven Open Banking technology 
 The partnership, which will enable SIX Group to utilize LUXHUB's proven technology for the advancement of Swiss Open Banking, will not only accelerate the development and adoption of new, technology-driven financial services in Switzerland, but also act as the catalyst for further pan-European collaborative ventures. 
"The partnership with LUXHUB underlines our commitment to Open Banking in Switzerland," says Marco Menotti, Head Banking Services and Member of the Executive Board at SIX Group. "Together with LUXHUB we will be able to accelerate our offering, but more importantly test and learn from each other with the goal of bringing innovations to our clients." 
 By combining firm banking foundations with innovation and sector-leading technical expertise, LUXHUB has rapidly emerged as a key driver of the European financial sector's evolution towards Open Banking. 
Having initially supported multiple financial institutions throughout the PSD2 compliance process, LUXHUB One was launched 12 months later, in September 2019, to act as a single integration layer, providing secure and efficient connectivity to PSD2 APIs and a fast route to account aggregation and payment initiation services – coming soon to Luxembourg. 
LUXHUB's focus is now firmly set on spearheading a collaborative path to enhanced innovation and value addition within Europe's financial services sector – true to their mantra "innovation imposes collaboration". 
"LUXHUB's strategic partnership with SIX Group is clear testament to the exceptional standards of our technology and indeed the team behind it," explains Jacques Pütz, LUXHUB's CEO. "And it's this technology that provides such a robust platform for launching the innovative products and solutions that will redefine Europe's financial sector in the years to come." 
LUXHUB has, from its very inception, earmarked collaboration as a key precursor to optimizing the innovative capacity of Open Banking and Open Finance. And, although they continue to focus on supporting financial institutions throughout a variety of compliance processes, the SIX partnership will clearly act as an accelerator for the company's exciting next phase. 
"Our ambitions have always revolved around establishing LUXHUB as a leader of Open Banking technology, with performance and security standards as the key definers of this," adds Claude Meurisse, LUXHUB's COO. "But simultaneously, we are aware that beyond this lies the potential for a range of solutions that will truly add value to both the financial institutions we work with and their end customers." 
You can discover more about the partnership by joining LUXHUB's CEO Jacques Pütz in conversation with SIX Group's Head of Connectivity, Sven Siat, at ICT Spring from 2.50pm on Wednesday, 16th September. You can register for free for the entire two-day event using LUXHUB's exclusive discount code – LUXHUB20.