Luxembourg Cloud Awards 2018 – Finding Luxembourg's best Cloud Services
The Luxembourg Cloud Awards 2018 Competition is open for application.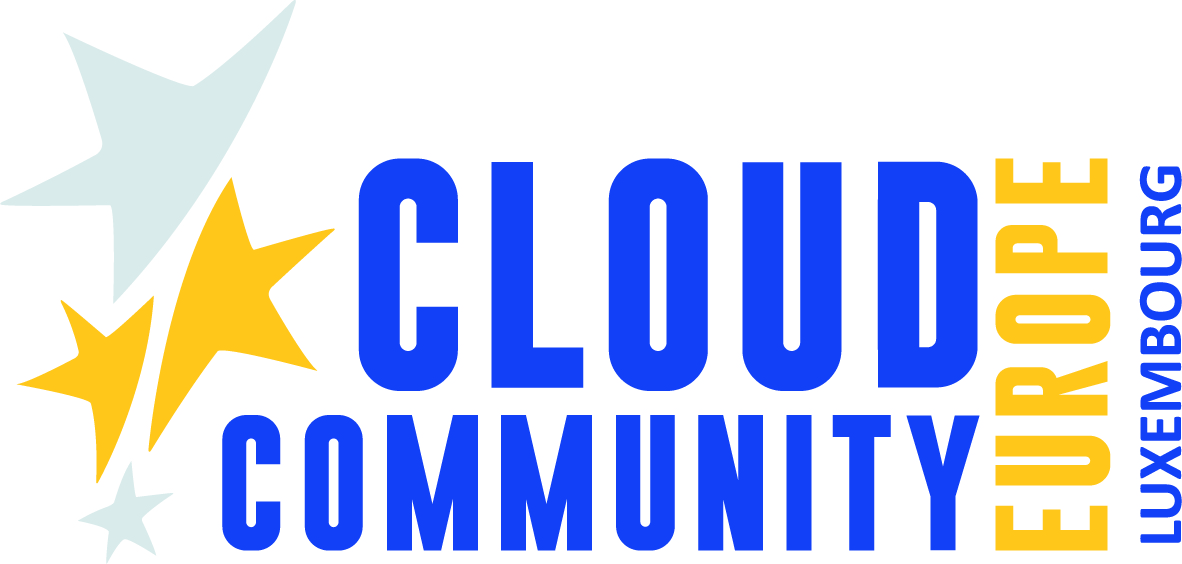 The Luxembourg Cloud Awards have been sharpened and adjusted to the increasing maturity of Cloud services on the European market, providing this year a single category: Best Cloud Service Provider.
Cloud Service Providers, Cloud Consultants, Cloud Start Up's as well as Cloud Customers and Innovators of all sectors are invited to apply with their convincing Cloud services.
Subject of this competition are Cloud Services on the Luxembourg market place, whatever their specific shape is. Applications are welcome for IaaS- , PaaS- or SaaS-services either for horizontal or vertical markets, either in public, private or hybrid cloud environments, either from established Cloud providers or from Start Up's.
Cloud Customers are also invited to apply, who successfully introduced cloud services to their company and who achieved a most positive business impact enabled by the cloud services introduced.
—–
The Luxembourg Cloud Awards 2018 Category Details:
Category for Cloud Service Providers:
Best Cloud Service provider
The Cloud Service provider award aims to celebrate excellence and innovation in the scope of cloud-based "solutions-as-a-service". Organizations of any size, any vertical may enter.
A particular focus is given to the originality and creativity of the solution. Among the specific characteristics that will be determined are the specific customer benefits enabled by the service and their scalability according to customer's requirements. A further focus is given by the Go to Market Realization and the provided functionality offered through strong connectivity and interoperability and a particularly effective use of required data center resources. Of course, the provided services need to comply with the requirements regarding data security and data privacy in relation to customers data sensitivity and compliance.
—–
If you would like to apply for a Luxembourg Cloud Award, please first read the following information.
Luxembourg Cloud Awards 2018 Application Procedure Terms and Conditions and Requirements for Entry
Who can apply?
Any company with headquarters or at least one office in Luxembourg who offers its products or services to the Luxembourg market, can apply for the Luxembourg Cloud Awards.
The winner of the Luxembourg Cloud Awards is automatically entered into the Cloud Community Europe Awards, unless participation will be explicitly declined in writing.
All applications for the Cloud Community Europe Award 2018 must be submitted in English.
Is a membership with Cloud Community Europe – Luxembourg a requirement for participation?
A membership with Cloud Community Europe – Luxembourg is not a requirement for applying, but of course warmly welcomed.
Are there fees involved with applying?
The application for the Luxembourg Cloud Awards 2018 is free of charge.
Confidentiality and Privacy
Allapplication documents, data and presentations will be kept confidential byCloud Community Europe – Luxembourg and the jury members and will only be usedfor purposes ofapplicationprocessing, assessment and presentationas partof theaward ceremony.
Any further use will be subject of prior approval by the applicant.
Nominees and winners are determined by the jury. The decision is final. The decision of the panel of judges will be announced after the end of the application deadline. Should the category receive less than three applications, Cloud Community Europe – Luxembourg reserves the right not to award any company.
Jury
The jury iscomposed of independent experts from different cloud expertise and distinction.
Your application file has to be sent in a .pdf format to the following email address: maxime.dubois@fedil.lu .
Deadline for application: 25th April 2018
The application should include:
The CCEL application form in .pdf format (mandatory)
Your applicationpresentation in .pdf format including abrief profileof yourcloud services/your company ( 1 A4 page), a statement that distinguishes your cloud service / company and why your company should win the award (maximum one A4 page). You are free to present in whatever style or design you feel is most appropriate, but your presentation should contain meaningful and useful information that aims at convincing our judges you should be a winner. Familiarise yourself with the above criteria and make it transparent, why your service or your company has earned a Luxembourg Cloud Award (maximum 10 pages).
Save your application as follows:
CCEL_Awards_2018_<name of your company>
Important: Your application can be in English or French. But in case of winning the "Luxembourg Cloud awards" the application has to be translated in English in order to participate to the European contest. The award ceremony will be held on 31/05/2018, at the "Golden-i" Gala in an exclusive setting.
I have read and accept the terms and conditions of the contest
[button color="blue" link="mailto:maxime.dubois@fedil.lu"]REGISTRATION & APPLICATION FORM[/button]