KPMG boosts its pool of talent with the addition of two new Partners
Luxembourg, Luxembourg – 5 July 2021 – KPMG today announces two new additions to its growing pool of talent in line with its strategy as a key player in the alternative investments business and to provide the best client experience by streamlining our processes and businesses.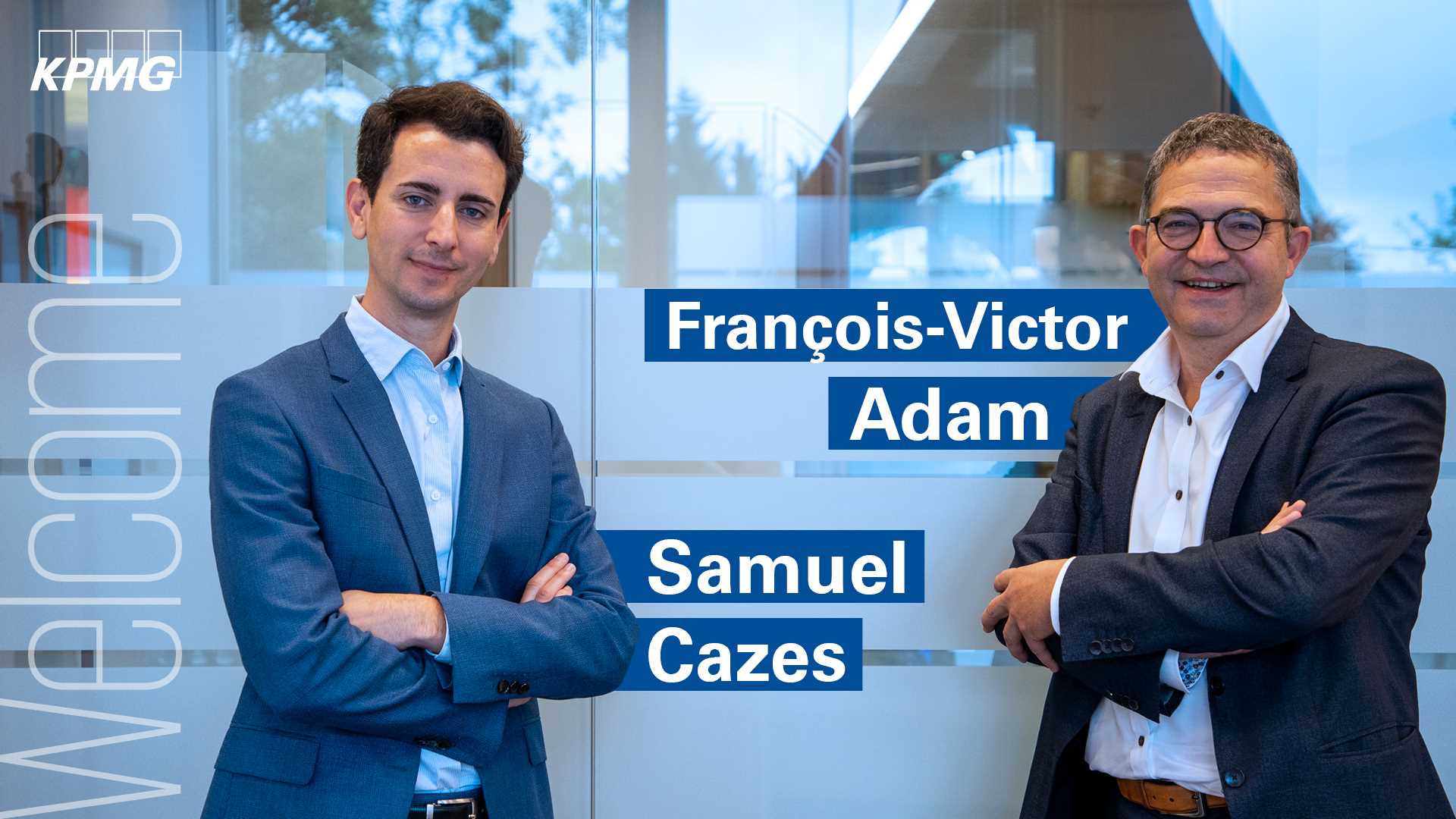 Samuel Cazes joins as Tax Partner further strengthening our VAT services to the Alternatives investments sector, and François-Victor Adam as Head of Business Transformation. François-Victor will ensure we provide the best client experience to our clients in terms of data and operational process management for all sectors.
Since starting on 15 June, Samuel has been working in close collaboration with Laurence Lhote Head of the VAT Department and Christophe Diricks Head of Alternative Investments. He has 14 years of VAT experience in with a focus on the financial sector and the alternative investments industry. Samuel has spent his career advising numerous international players on VAT management, the structuring of specific transactions, and also on product development. He joins our VAT team as a partner to develop additional market share in the alternative investments sector.
Samuel commented: "I'm thrilled to start with KPMG at a time where the alternative investment market is booming and is facing numerous challenges. Bringing my expertise and helping an already very strong team in VAT to achieve continued success for our clients is something that I'm excited to embark on".
François-Victor Adam has over 25 years of experience in transforming, digitizing, and automating business processes for clients. He joins the firm's innovation team to help accelerate business and digital transformation initiatives for our clients. He started his journey with KPMG as of 1 July.
Victor said: "I'm proud to join an ambitious firm whose relentless focus is to put their clients' challenges in terms of data, operational processes management and implementation at the core of its concerns. Luxembourg is one of the world's leading centers for investment funds and fund management. The power that recent technology developments offer provides for many opportunities for the financial players. I can't wait to start this adventure with my new colleagues together with our clients".
David Capocci, Managing Partner, said: "Businesses need to be more agile and adapt to rapid changes while remaining profitable. As they face today's new challenges, they need trusted allies to whom they can turn. I'm convinced that our experts at KPMG offer a great combination of skills and experience to help them achieve their objectives. With these two new additions, we're strengthening our position on the market not only in the alternative investment space but also more robustly in the digital transformation journey of many of our clients. I am confident that this combination will support our firm's development for our clients' continued success."