Four data center trends for 2017
Hitachi Data Systems recently sponsored a Forbes survey of 573 C-level officers from organizations with revenues from $500 million and up across a range of industries and geographies.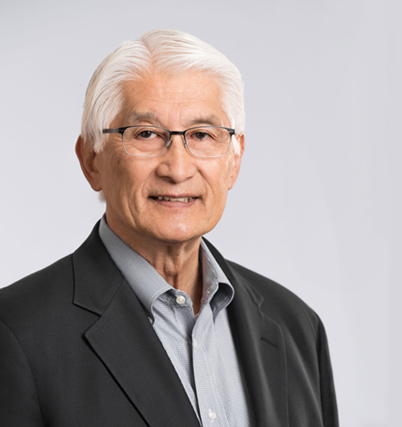 Hitachi Data Systems recently sponsored a Forbes survey of 573 C-level officers from organizations with revenues from $500 million and up across a range of industries and geographies. The purpose was to deepen our understanding of the business landscape for digital transformation, identify inhibitors to successful transformation and uncover what puts digital transformation leaders so far ahead of the pack. – By Hu Yoshida from Hitachi Data System Community
This showed that 45% of companies believe they are past the intermediate level in terms of their digital transformation. They consider themselves either advanced or leaders. The remaining 55% are either just beginning or have some technologies in place, but not on an enterprise-wide level. These numbers indicate that companies are further along in their transformation than other research we've seen from IDC and 451. According to Forbes, it is typical for a C-level audience to be more optimistic in their responses that those at the practitioner level. This leads me to what I see as the first four trends for 2017 which have to do with the data center.
Data Center Trends
1. Productivity gains will be more about people, process and business out comes.
As I mentioned in my previous blog, the explosion of new technologies over the past 10 years from smartphones to cloud computing have not resulted in a gain in productivity for most of the major countries that are considered to be technology leaders. New technologies will not result in higher productivity if we don't change the way we use that technology. Most of us use smart phones for messaging, entertainment and pictures but that won't increase productivity until we use it as a smart business tool. The promise of Digital transformation is to increase productivity by changing the way we use technology. Airbnb is changing the hospitality business by changing the business model to optimize the use of new technologies. Although IT has become more cost efficient over the past ten years, that has not resulted in an increase in goods and services or business outcomes.  
Another factor that we need to realize is that all this new technology has changed the way our customers and our employees view our business. The millennial generation and now the mobile generation will be the catalyst for change in what and how we deliver our business outcomes. The C level leaders may be leading the charge for Digital Transformation, but they must focus on how to bring the workforce together and how to reskill them. I used to be very disturbed when people would leave Hitachi Data Systems for other employers, but now I realize that the workforce is more fluid today and many will choose to develop their careers by moving on and that builds a healthier stronger workforce in general. In the rush to Digital Transformation we must keep focused on people, process, and business outcomes.
2.The Agile Transformation of IT
Digital transformation will lead to the Agile Transformation of IT. Instead of operating in silos, of storage administrators, network administrators, server administrators, VM administrators, backup administrators, etc, taking weeks to pass change notices to one another in order to implement an application, many IT organization are adopting Agile methodologies. Business units as well as IT are under tremendous pressure to transform and that means implementing innovative new applications and platforms for all aspects of their business. From HR, marketing, development, sales, supply chain, security, compliance, to call centers. IT must become more responsive to their internal users who are more demanding, and mobile oriented, who expect the same ease of use from corporate IT as they get from their personal devices.  More IT executives are adopting Agile methodologies, working with the business units from the beginning and getting their feedback on a regular basis. Using Agile sprints of two to four weeks to replace the sequential "waterfall" approach, failing fast, and reducing the time to deliver applications and projects to weeks rather than months. Micro services fits well with Agile and DevOps by creating re-useable services that can be developed in parallel. Containers provide more efficient use of compute services by sharing the same OS. Both micro services and containers break down traditional, monolithic applications into many small pieces of software that talk to each other to deliver the same functionality. Micro services usually run in containers which is ideal for the cloud where applications can be dialed up and down to meet service levels. IT must decide what they can do in house and what can be out sourced to contractors, managed services, or cloud. They must rethink their processes and reskill their people and their CIO must become a "business" CIO rather than a cost center manager. In Hitachi Data Systems, we have decided not to own Data Centers and now run private cloud services from a co-location facility, supporting Hitachi Data Systems and other sister Hitachi Companies. Our CIO uses Agile methodologies to implement projects with Agile teams that involve all the relevant business units.
3. Buying models are changing
The market is shifting away from technology asset purchasing. Because of Public cloud, most businesses are rethinking the buying model for their IT purchases. Now that they have seen the advantages of reduced costs and improved time to value of cloud and hosted cloud services, many organizations are no longer willing to establish long term commitments for assets as they have in the past where they find, three years into a five-year commitment, that the circumstances on which they based their decision three years ago are no longer valid. Buying infrastructure will be usage based acquisition through managed services, on demand or cloud.
Acquiring services will also change. Focus will be on value through outcome based pricing – If you don't deliver you don't get paid. Value based pricing – where you get paid on the value to the customer, perceived or estimated, rather than the cost or historical pricing. Consumption based pricing. – where the customer pays based on the resources consumed. Licensing costs will also begin to change to subscription based pricing.
4. Accelerating Transition to the cloud
Cloud-first strategies are the foundation for staying relevant in a fast-paced world," according to Ed Anderson, research vice president at Gartner. IT managers will be developing skills in cloud monitoring, cloud workload performance and security management, and cloud capacity management.  Instead of buying infrastructure piece parts from different vendors and knitting them together with other vendor's management software, IT will have access to converged systems with virtualization and automation to deliver infrastructure as a service. They will begin to drive out even more cost and streamline infrastructure operations even further by combining converged solutions like Hitachi's UCP with cloud management portals like VMware vRealize to deliver a pre-engineered approach for public, private, and hybrid cloud with a single management interface. Transition to cloud can be accelerated through services from technology partners who can plan, deploy and operationalize their cloud. Services are also available to model and profile applications and match them to an appropriate pre-engineered, pre-built service catalog within a service portal so that applications can be deployed and managed on a self-service basis. This will enable IT to avoid the long time consuming task of deploying applications after installing the cloud hardware and software.