iDETECT using Machine-Learning to automate compliance
The abundance of data and use cases they experienced so far gave the iDETECT team an idea: Why not create a system that uses machine-learning to fully automate compliance and fraud detection.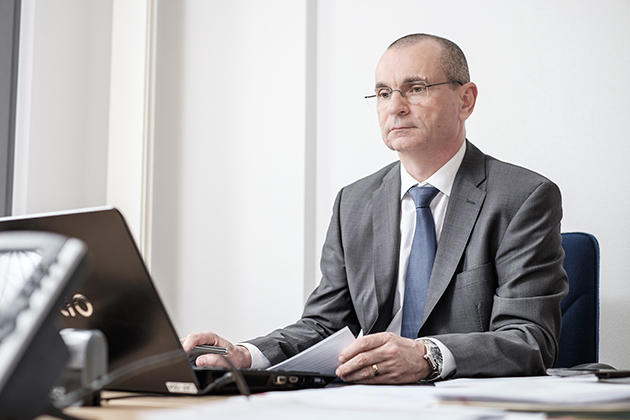 The abundance of data and use cases they experienced so far gave the iDETECT team an idea: Why not create a system that uses machine-learning to fully automate compliance and fraud detection. Olivier Merlan, Deputy Manager of Logos ITS, Prof. Habil Radu State, of SNT Luxembourg, and Sébastien Legros, CTO of LOGOS ITS, explain how machine learning can effectively combat increasingly sophisticated fraud strategies.
Article paru dans l'ITnation Mag de Juin 2017
iDETECT® was engineered for complex environments where information is spread across vast set of structured and unstructured data. In such demanding contexts, iDETECT® delivers unparalleled Know Your Customer (KYC), Customer behavior profiling, transaction monitoring for Anti-Money Laundering, Counter-Fraud, Market Abuse, says :
"Right from the start we have striven to work with institutions dealing with a very large number of transactions as our credibility needs to be earned on the field every day: no matter how complex our detection models are, they must keep up with the most demanding customers through every imaginable situation, where millions of database records are at stake. This is what we have done, for instance, with some of the largest money transfer and remittance companies in the World. With us nothing is done by halves: if we enter such a discipline, we do so with a full set of technical specifications and we always go for the extra mile. There is a real technical approach to each financial institution segment, according to a specific strategy. For approximately one year, we have worked hand-in-hands with the Interdisciplinary Centre for Security, Reliability and Trust (SnT), in Luxembourg, to develop new detection models and we aim to perform as well as possible in the global crime analytic market segment."
Provide a real impact in the industry
Recently, the SEDAN research group at SnT and our Tech team used advanced Machine Learning and anomaly detection approaches to detect money laundering cases in million records. This is is done within a partnership framework between the SnT and iDETECT®, which involves 2 Ph students and 3 senior researcher over a 3 year time period. Radu State, Head of the SEDAN research group, is enthusiastic about the project scope and the close technical collaboration with the iDETECT® team. "Working with realistic data and being able to provide a real impact in the industry for a good cause is exciting and motivating", Dr. State says. The project outcomes are promising both in terms of academic impact and innovation potential within a dynamic R&D place like Luxembourg.
Olivier MERLAN adds "The model we are currently developing will help organizations spending less time collecting data, cutting unnecessary costs, analyzing data, and will supercharge their analytic capacity. Getting mission-critical information at the click of a button! Considering the sophistication with which fraudsters and money launderers operate nowadays, our next features provide the type of analytics that make mining for money launderers and respect regulations fully automated. It is likely that within 5-10 years' time the need for large teams of investigators is completely gone. If humandriven decision will always be needed, Machine-learning based processes will drive the largest part of the process."
Low false detection rates, self-adaptive Sébastien LEGROS raises the following point: "Some years ago, we set out to create a product that would transform the way organizations use their data in their fight against money laundering, terrorism financing and fraud. Today, our products are deployed to solve problems we hadn't even thought of back then… Our detection models are the most accurate you can find in the industry attaining extremely low false detection rates and become more and more self-adaptive. Nowadays, if some companies are aiming at developing self-driving cars, or providing artificial intelligence assistance to CEOs, we strongly believe that the issues related to compliance and fraud detection is following the same path."
Olivier MERLAN concludes the interview saying: "We learned that it takes a long time to pull out of customers what they really want, and it takes a long time to pull out of technology what it can really give. It takes time to work through that process, it really seems that we are reaching a critical stage in our product development where we are about to make a unique breakthrough".