Hitachi Vantara Completes Acquisition of Waterline Data, Introduces Lumada Data Catalog Solution
Lumada Data Catalog Expands Lumada Portfolio To Solve Modern Data Challenges for Analytics and Governance Across Edge-To-Core-To-Cloud Environments.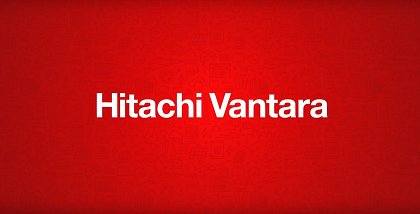 Hitachi Vantara, a wholly owned subsidiary of Hitachi, Ltd. (TSE: 6501), today announced it has completed the acquisition of the assets of privately held Waterline Data, Inc., a provider of intelligent data cataloging solutions. Hitachi Vantara also introduced Lumada Data Catalog, incorporating Waterline's data cataloging technology into the Lumada portfolio to solve modern data challenges for analytics and governance across edge-to-core-to-cloud environments.
Lumada Data Catalog expands Hitachi Vantara's DataOps solutions, and provides customers with a way to unify silos of data distributed across the cloud, data infrastructure, and the machines and devices at the edges of their networks. Waterline's data cataloging technology gives customers a common metadata framework for managing all their data. By applying DataOps methodologies to the unified datasets, customers can rapidly gain insights and drive innovation.
Waterline Data Founder and Chief Technology Officer Alex Gorelik, now a Hitachi Vantara senior fellow, led the integration of Waterline's technology into the Lumada portfolio – a data management and innovation platform for all industries.
"The operational, technical and regulatory challenges presented by the proliferation of data makes data catalogs an increasingly vital tool for modern organizations," said Guido Schroeder, chief technology officer, Digital Solutions, Hitachi Vantara. "Adding Waterline Data's capabilities to Hitachi Vantara's suite of DataOps solutions is a great step forward in ensuring our customers can effectively and efficiently manage their data assets across environments – from edge-to-core-to-multicloud."
Availability
Lumada Data Catalog is available since April 1, 2020 from Hitachi Vantara and select partners. For additional information, visit: https://www.hitachivantara.com/en-us/products/data-management-analytics/lumada-data-services.html
[toggle title ="Additional Resources"]