Golden-i 2021 – Devenez le CIO of Tomorrow 2021
CIO of Tomorrow : les candidatures sont ouvertes !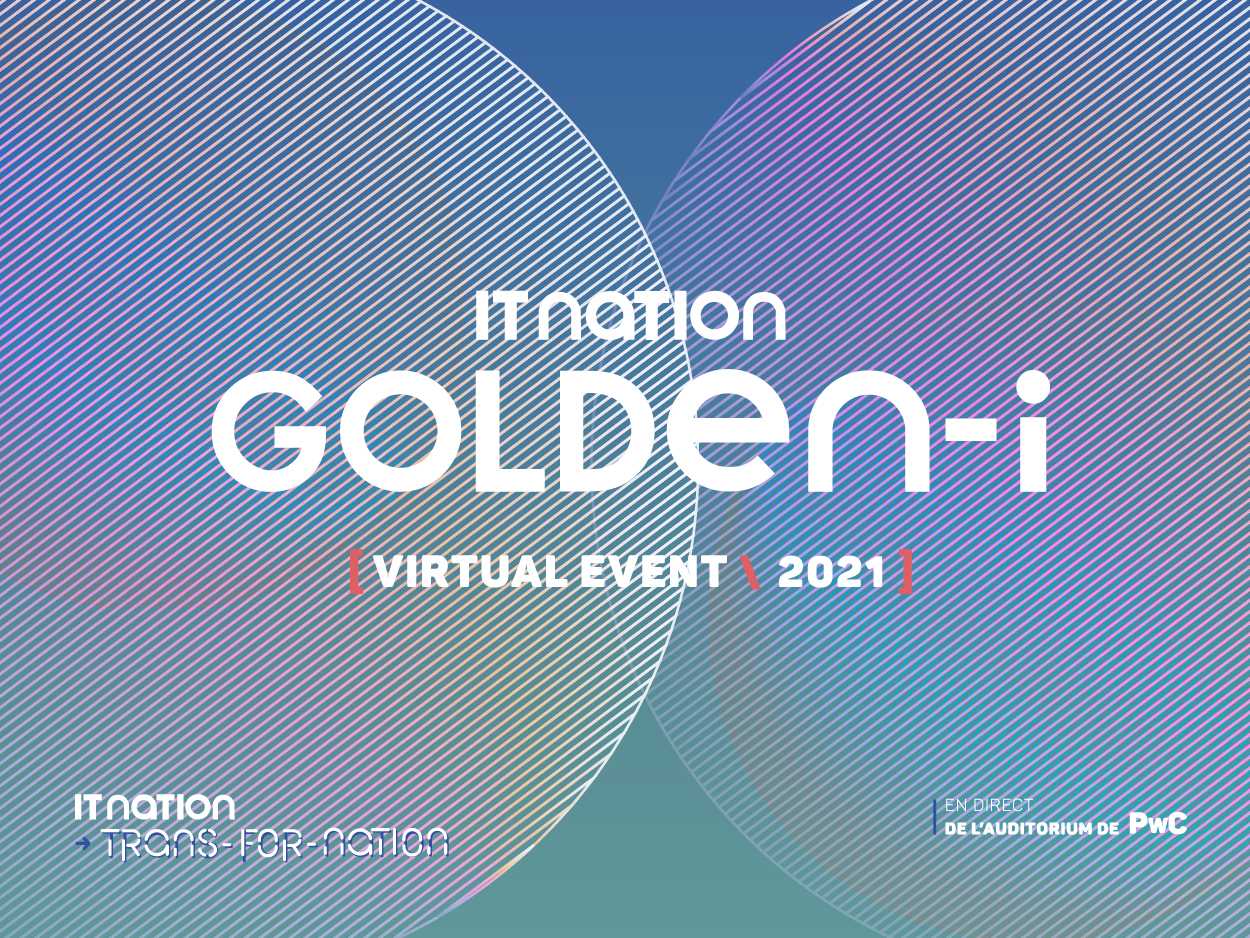 Le gala Golden-i revient avec une nouvelle formule 2021 qui proposera un peu de FUN en ligne du 17 juin au 8 juillet, une TABLE-RONDE et la remise des AWARDS dans l'auditorium de PwC Luxembourg retransmis via une plateforme luxembourgeoise et un COCKTAIL CIOs exclusif en présentiel le 1er juillet.
Après avoir remis le prix du CIO in Action à Philipp Jäggi en 2020, l'Award évolue et récompense le CIO of Tomorrow en 2021.
Une manière de souligner les capacités d'adaptation et d'inventivité des équipes IT et de ceux qui les dirigent pour penser à demain.
Vous souhaitez soumettre votre candidature ou souhaitez voir récompenser un CIO ?
Postulez dès maintenant via le formulaire disponible ci-dessous (candidatures acceptées jusqu'au 7 juin) 👇
[ninja_form id=11]
[toggle title ="ENGAGEMENTS"]En postulant à l'Award CIO of Tomorrow 2021, le candidat s'engage à :
se rendre disponible pour une interview
donner son accord à être nommé dans toutes communications liées à l'événement
être présent physiquement ou virtuellement pour la remise de l'Award le 01/07.

[/toggle]