Golden-i 2020 : le prix de CIO in Action attribué à Philipp Jäggi
Organisée en mode « virtuel » cette année, l'édition 2020 de Golden-i a récompensé ce jeudi 24 septembre Philipp Jäggi, CIO des Laboratoires Réunis, pour la mise en place d'une solution 100% digitale permettant un testing à grande échelle du Covid-19 au Luxembourg.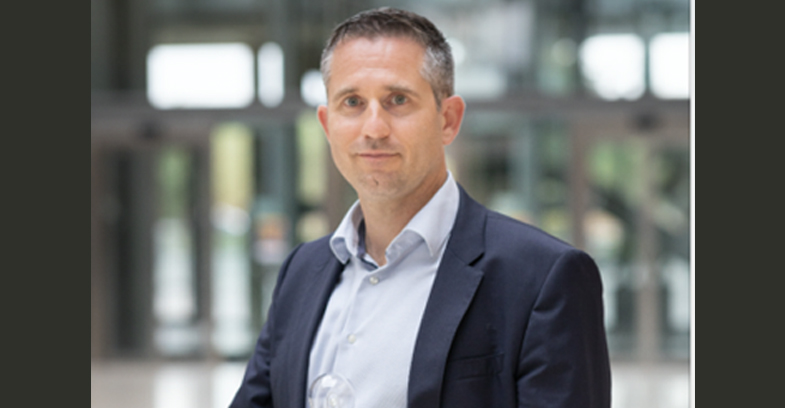 2020 est assurément une année particulière et le traditionnel gala Golden-i a, lui aussi, dû s'adapter à la nouvelle donne sanitaire. Au sein de l'auditorium du Crystal Park de PwC, seule une trentaine de personnes était présente cette année. Mais près de 450 autres personnes s'étaient inscrites pour suivre le débat et la cérémonie de remise des awards en ligne, ceux-ci étant retransmis en direct via Livestorm.
Une grande partie de la séance a été consacrée à une table-ronde autour des clés d'une transformation réussie, marquant notamment l'évolution d'ITnation vers Trans-For-Nation et la volonté d'aborder les enjeux de changement dans leurs diverses dimensions. Pour échanger sur le sujet, nous avons accueilli Karin Scholtes, membre du comité exécutif de la BIL, Global Head of People, Culture and Communication, Fabrice Croiseaux, CEO d'Intech, Vincent Eggen, CEO de Pictet Technologies et CIO of The Year 2019, et Sébastien Genesca, Managing Director de SDworx Luxembourg. Tous ont notamment mis en avant l'importance d'aborder l'avenir avec optimisme, confiance et bienveillance envers ses employés, en se rassemblant autour de valeurs fortes et la volonté de contribuer à une société meilleure.
Et le « CIO in Action » est…
Le prix le plus convoité, celui de « CIO of the Year » de PWC Luxembourg, avait également été adapté pour mieux coller aux conditions de travail très complexes qu'ont connues les dirigeants au cours de cette année. Pour récompenser leurs capacités d'adaptation, c'est un prix de « CIO in Action » qui a été remis. PWC a souhaité, pour cette année particulière, assortir la récompense d'un chèque de 5.000 euros que le lauréat reversera à une association de son choix.
A l'aune de ces nouveaux critères, c'est Philipp Jäggi, CIO des Laboratoires Réunis, qui a été distingué avec le titre de CIO in Action 2020. Il faut dire que sa société a joué un rôle fondamental dans le testing à grande échelle mis en place au Luxembourg afin d'éviter une deuxième vague trop importante de contaminations au Covid-19. Les Laboratoires Réunis ont en effet conçu un système 100% digital permettant de traiter 20.000 tests chaque jour, une fréquence qui a fait du Luxembourg l'un des champions en la matière. Le lauréat s'est évidemment dit très honoré de recevoir ce prix convoité, se félicitant en outre d'avoir contribué à montrer la voie à d'autres pays intéressés par un testing à grande échelle.
Tech Talent, CCEL et APSI Awards
Golden-i 2020 a également été l'occasion de décerner cinq autres awards à des leaders tech de la Place. Le prix de « Tech talent of the year » remis par nexten.io a été décerné à Eduard Gomoliako, fondateur de Gomspace, une société qui développe des nano-satellites. L'award de « Cloud innovator project of the year » remis par Cloud Community Europe Luxembourg (CCEL) a quant à lui été attribué à Governance.com, une solution permettant la digitalisation des processus business. Hybree, qui développe notamment des solutions de DaaS (Desktop as a service), a reçu le prix de « Cloud tech innovator of the year ». Enfin, l'APSI a décerné deux awards : le « Start-up award » à Cascade, qui propose un outil d'automatisation des processus liés à la gouvernance et aux relations clients ; et le « Flagship award » à Doctena, une plateforme permettant de trouver un médecin ou un spécialiste et de prendre rapidement rendez-vous.