Fujitsu récompense la société belge Cipal Schaubroeck lors de la 7e édition des SELECT Partner Innovation Awards
Des faits d'actualité : Les finalistes du Innovation Award ont combiné le vaste portefeuille de produits, solutions et services de Fujitsu pour implémenter des réponses innovantes et centrées sur le client aux questions des entreprises concernant le Covid-19 ; Le prix du meilleur partenaire d'Europe pour les infrastructures numériques 2020 a été gagné par la société belge Cipal Schaubroeck. Le lauréat a obtenu des résultats exceptionnels dans l'industrie des datacenters ; Le gagnant du prestigieux Innovation Award est Cutter, le spécialiste en virtualisation du Royaume-Uni. Il recevra 10 000 dollars US pour sa transformation d'une infrastructure scolaire qui permet l'apprentissage à distance pour ses étudiants malvoyants ; Tous les lauréats rejoindront le comité consultatif des partenaires de Fujitsu pour aider à définir la future stratégie de distribution de Fujitsu.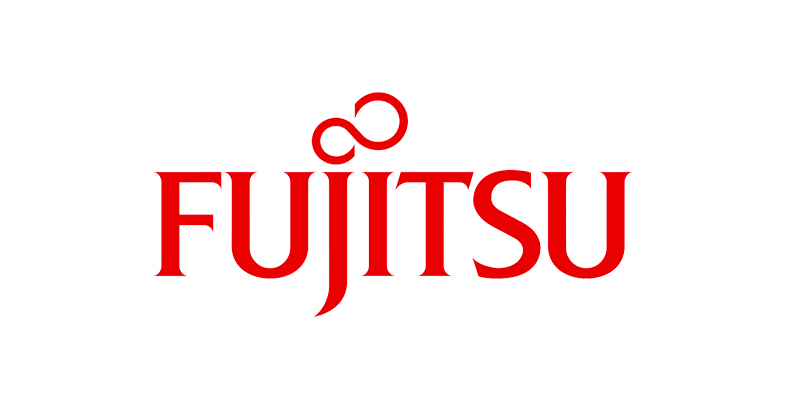 Fujitsu SELECT Circle Partner Cutter Group was today named 2020 SELECT Innovation Award winner, recognizing a transformational IT project at a British school for blind and vision-impaired young people, that has enabled the virtual lessons that students now rely on. The project narrowly won out over finalists WestMedica and Napakeo who also submitted projects that addressed needs created by this year's pandemic.
The annual Fujitsu Innovation Awards recognize the vital role of partners in enabling customers to leverage Fujitsu's extensive product and services portfolio. Submissions evaluate partners' overall impact and the extent to which they further Fujitsu's vision of creating a human-centric intelligent society. During the ceremony, Fujitsu also recognized the outstanding achievements of partners who have excelled over the course of the last year in the delivery of customer-centric solutions in a challenging, unsettled market. These included Cipal Schaubroeck from Belgium, awarded Best Digital Infrastructure Partner; Sancluster, from Germany, who won Best Service Provider, and Harel Technologies, from Israel, named Rising Star.
Fujitsu will also leverage the expertise from winning partners, with Cutter and eleven other 2020 Partner Award winners invited to join the newly formed Fujitsu Partner Advisory Board. This new community of exceptional partner representatives will help Fujitsu define and prioritize its future channel strategy and go-to-market plans by contributing their complementary skills and experience. As Fujitsu Partner Advisory Board members, the winners will have the opportunity to participate in board meetings, which will take place twice per year.
Fernanda Catarino, Head of Channel, Fujitsu Europe, comments: "This year has been incredibly difficult for our industry. It has tested our community, but our partners have demonstrated their resilience in the face of adversity. Many have faced drastically changed marketplaces and shifting customer demands, but they have adapted, innovated and reimagined themselves to meet the challenge. This year's award winners, and our ecosystem as a whole, continue to demonstrate that we are stronger together – and that, as a community, we collectively have the tools to meet businesses' changing demands. And by inviting award winners to our Advisory Board, we will further strengthen these bonds by ensuring that we continue to meet their evolving needs."
Second win in five years for UK's Cutter
Cutter, also the winner of the 2016 SELECT Innovation Award, has scooped top honors for the second time. The Fujitsu 2020 SELECT Innovation Award recognizes its work to transform the technology infrastructure for New College Worcester, a residential school for young, visually impaired people in the West Midlands, UK. Cutter replaced the school's obsolete infrastructure with a system that allowed a seamless transition to virtual learning, enabling students to access learning resources, including Braille teaching, remotely, and maintaining a regular school day from home. The online platform is also helping parents to better support their children's education by ensuring that the life skills learned during lessons are also implemented consistently at home.
Finalists for the Innovation award were Austrian digital microscopy automation specialists Westmedia, and digital signage experts Napakeo from France. Westmedia leveraged Fujitsu hardware to deliver artificial intelligence modules that meet rigorous healthcare regulations. These are now being deployed worldwide in laboratories to support remote testing for medical issues from Covid-19 to bone marrow disorders. Meanwhile, Napakeo created a new COVID-friendly digital product for its Tourism Office customer – combining a digital information point and alcohol gel dispenser.
The valuable contribution made to the community by the winner of the prestigious SELECT Innovation is recognized with a prize of $10,000 USD in joint marketing funds and widespread promotion via Fujitsu's own marketing. Cutter representatives will also be invited to Japan to meet global industry experts at Fujitsu. Winners of all awards will also have the opportunity to participate in the European Fujitsu Partner Advisory Board.
Read about the SELECT Innovation Award
---
Award Winners 2020
Europe Best Digital Infrastructure Partner 2020 — Cipal Schaubroeck, Belgium:
The winner of the best digital infrastructure partner category has shown extraordinary results in the data center business.
Best UK&I Partner 2020 — VIADEX Ltd:
This partner has continued to bring new customers to Fujitsu and continues to show almost 50% year-on-year growth despite hugely challenging market circumstances.
Best CE Partner 2020 — Computacenter:
This heavyweight partner, operating at the SELECT Infinity level, has shown extraordinary revenue and growth.
Best Channel led Countries Partner 2020 — Merlin Computers:
This partner holds multiple roles across the partner ecosystem, from distributor, system integrator, service provider to long standing trusted Fujitsu partner.
Best Western Europe Partner 2020 — SJ-Solutions:
This partner has not only achieved good results but has co-created with Fujitsu to build an innovative solution with an ecosystem approach to delivery.
Best Nordics Partner 2020 — Printcom:
This partner from Finland has a long and successful history. Printcom has ambitious growth objectives and aims to collaborate with Fujitsu to implement its data-driven transformation strategy.
Best Eastern Europe Partner 2020 — "GST" (MSK Group):
This partner has delivered an innovative Smart City project based on Fujitsu data center products.
Europe Best Service Provider 2020 — Sancluster, Germany:
Digitalization is changing the way we sell, and partners are also changing. This new award category honors a service provider that has delivered great results in this field.
Europe's Rising Star 2020 — Harel Technologies, Israel:
The Rising Star award recognizes a partner that has demonstrated a high level of sales and certification in addition to loyalty and commitment within the first years of partnership.
SELECT Innovation Award Finalist 2020 — West Medica
SELECT Innovation Award Finalist 2020 —Napakeo
SELECT Innovation Award Winner 2020 —Cutter Group
Read about the SELECT Innovation Award