La Fondation LHoFT et State Street s'associent
... Pour aborder les défis et les opportunités que posent la technologie dans le secteur des fonds et de la réglementation.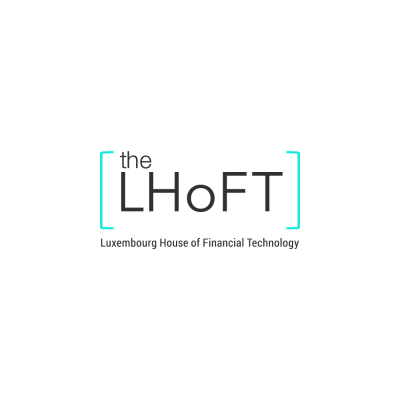 La Luxembourg House of Financial Technology Foundation (LHoFT) et State Street Corporation ont annoncé aujourd'hui leur collaboration dans le but d'aborder les défis et les opportunités que posent la technologie dans le secteur des fonds (FundTech) et de la réglementation (RegTech).
State Street est le treizième membre de la Fondation LHoFT, se joignant à un groupe de sociétés prestigieuses au sein du Leadership Circle de la LHoFT : BCEE, BGL BNP Paribas, Clearstream (Deutsche Börse Group), Deloitte Digital, Foyer Group, KPMG, POST, PwC, Six Payment Services, Société Générale, Telindus (Proximus Group) et Temenos.
La collaboration avec la Fondation LHoFT s'inscrit dans l'évolution naturelle de la poursuite de l'innovation chez State Street. Ce partenariat aura pour objectif d'explorer l'environnement de la technologie dans le domaine des fonds et de la réglementation, afin de voir comment ces thèmes affectent le secteur des services financiers et quelles solutions peuvent en résulter.
« C'est une nouvelle initiative très intéressante qui nous permettra d'explorer plus à fond les technologies émergentes dans les secteurs de la FundTech et de la RegTech et leur impact sur nos activités et nos clients » a déclaré David Suetens, Vice-Président Exécutif, Directeur de State Street Luxembourg. « Le Luxembourg est en passe de devenir synonyme d'innovation technologique, avec l'établissement ici de nombreux intervenants de la fintech. Ce partenariat témoigne véritablement de notre patrimoine d'innovation et de notre engagement à fournir des solutions innovantes pour répondre à la complexité des besoins de nos clients en matière de services d'investissement. »
Nasir Zubairi, PDG de LHoFT a ajouté : « Nous sommes très heureux d'accueillir State Street, l'un des principaux prestataires de services financiers dans le monde, comme treizième membre de notre Leadership Circle. Le Luxembourg est la seconde place financière dans le monde après les États-Unis pour la gestion de fonds, et à ce titre, la FundTech et la RegTech sont des secteurs d'intérêt stratégique importants au Luxembourg. Nous apprécions le leadership dans l'innovation dont fait preuve State Street en s'associant avec nous afin d'accompagner leur organisation vers le monde de demain. »
La Fondation LHoFT et State Street partageront la scène « Short and Sharp » lors de la conférence ALFI Global Distribution le 20 septembre prochain, pour discuter de la dernière étude de State Street intitulée A New Climate for Growth : Cultivating Asset Intelligence to Thrive 1 [Un nouveau climat pour la croissance : développer la connaissance des actifs au service de la prospérité]. Cette discussion aura lieu dans le cadre d'une session interactive sur l'avenir de la distribution numérique.
[toggle title ="A propos"]
À propos de LHoFT
La Fondation LHoFT est une initiative publique-privée pour le développement de l'innovation technologique dans le secteur des services financiers au Luxembourg, mettant en rapport les acteurs nationaux et internationaux de la fintech afin de concevoir des solutions qui façonneront le monde de demain. La Chambre de commerce, la Ville de Luxembourg et l'Université de Luxembourg sont les autres partenaires de l'initiative LHoFT, qui bénéficie en outre du soutien du Ministère des Finances, du Ministère de l'Économie et du Ministère de l'Intérieur.
À propos de State
Street State Street Corporation (NYSE : STT) est l'un des premiers prestataires mondiaux de services financiers aux investisseurs institutionnels, spécialisé dans les services d'investissement et de gestion d'actifs, de recherche et d'analyse financière et de courtage. Avec 27 190 milliards € d'actifs sous conservation et sous administration, et 2 280 milliards€2 d'actifs sous gestion au 30 juin 2017, State Street intervient sur plus de 100 places financières dans le monde, y compris aux États-Unis, au Canada, en Europe, au Moyen-Orient et en Asie. Pour de plus amples informations, veuillez consulter le site internet de State Street à l'adresse www.statestreet.com.
[/toggle]