eProseed Opens a New Office in Lisbon, Portugal
Continuing its international expansion, eProseed announces the opening of its second entity in Portugal. From the Lisbon office, eProseed will deliver its full range of services to customers throughout Europe and beyond.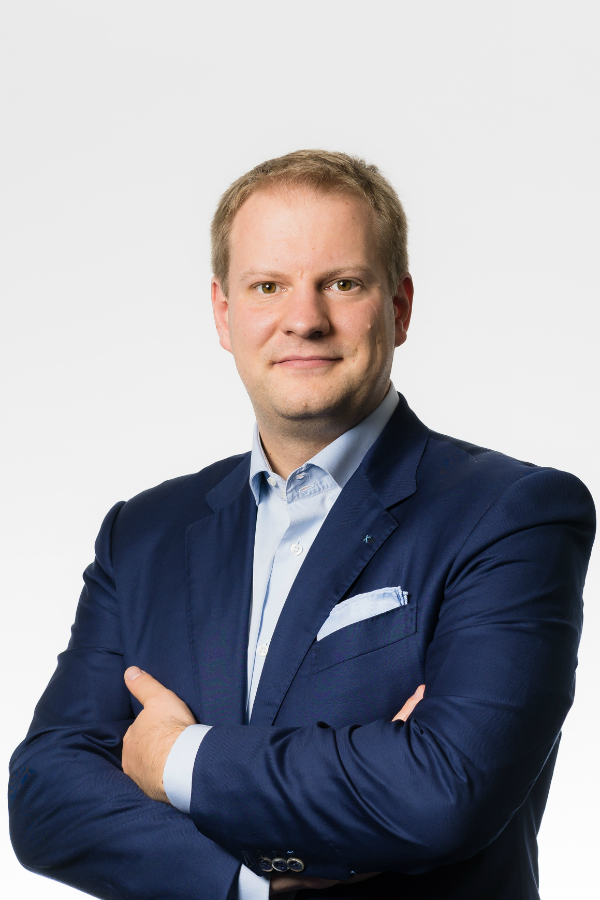 "As part of our international expansion and following-up with a growing demand for Oracle expertise in Europe and globally, we have decided to extend our presence in Portugal by opening a new office in Lisbon", comments Geoffroy de Lamalle, Chief Executive Officer of eProseed.
Supplementing the existing office in Porto, the new entity will help bring eProseed's Oracle expertise not only to the region but also to international markets in innovative domains such as Enterprise Architecture, Database & Data Management, IT Modernization & Consolidation, Digital Transformation, Cloud Architecture & Deployment, and Industry Solutions.
"eProseed is experiencing consistent expansion in both domestic and foreign markets. We export our Oracle expertise within and beyond Europe, from the Middle East to Australia, providing professional services and software tools to multiple private and public organizations across all sectors. Our new entity in Portugal will contribute to achieving our objective of becoming the number one Oracle expert in all the markets we serve", says Geoffroy de Lamalle. In this perspective, the new office in Lisbon, serving as a gateway and an exchange platform, will play a pivotal role in the ramp-up of large contracts acquired recently.
Having gone through a severe recession, the Portuguese economy has re-emerged with a newfound strength. Today the country is growing in sectors from aeronautics to software and attracting investor interest from various parts of the world.
"Portugal is now often cited as an example of economic resurgence, applauded by international institutions. The current combination of robust economic growth, powered by investment and exports, balanced external accounts, and public finances on a consolidating path bodes well for the performance of the Portuguese economy in incoming years. In this context of development and transformation, eProseed is more than ever determined to support customers in solving their most complex challenges", says Laurent Pulinckx, Chief Finance and Administration Officer at eProseed.
The strengthened presence of eProseed in Portugal will also enhance the company capacity in technological training and skills development, a role already being played by the Porto office. "We put a strong focus on giving our engineers the best platform to achieve their professional aspirations", underlines Lydia Noiré, Chief People Officer at eProseed. "The people at eProseed are explorers, learners, and innovators. They seek to see the business through the eyes of the customer and strive to make their expertise and commitment, along with eProseed's products, contribute as far as possible to the digitized global economy", she adds.
[toggle title ="About eProseed"]eProseed is an ICT services provider and a software publisher. Boasting 9 Oracle ACE Directors and honored with 14 Oracle Excellence Awards since its inception 8 years ago, eProseed is an Oracle Platinum Partner with in-depth expertise in Oracle Database, Oracle Fusion Middleware and Oracle Engineered Systems.
eProseed's portfolio of business applications and business accelerators is built on state-of-the-art, reliable technologies and sound knowledge of today's challenges, developed and maintained with the highest standards in mind. Comprehensive training and support are provided by eProseed's experts for both applications and underlying technologies.
A fast-growing ICT services and software company with global reach, eProseed is headquartered in Luxembourg, a leading financial and digital center in the heart of Europe. eProseed has offices in Beirut (LB), Brussels (BE), Bucharest (RO), Dubai (AE), Guatemala City (GT), Larnaca (CY), Lisbon (PT), London (UK), New York, (USA), Paris (FR), Porto (PT), Riyadh (SAU), Sydney (AU), and Utrecht (NL).[/toggle]