Elgon reconnue "ICT Company of the year 2016"
"ICT Company of the Year"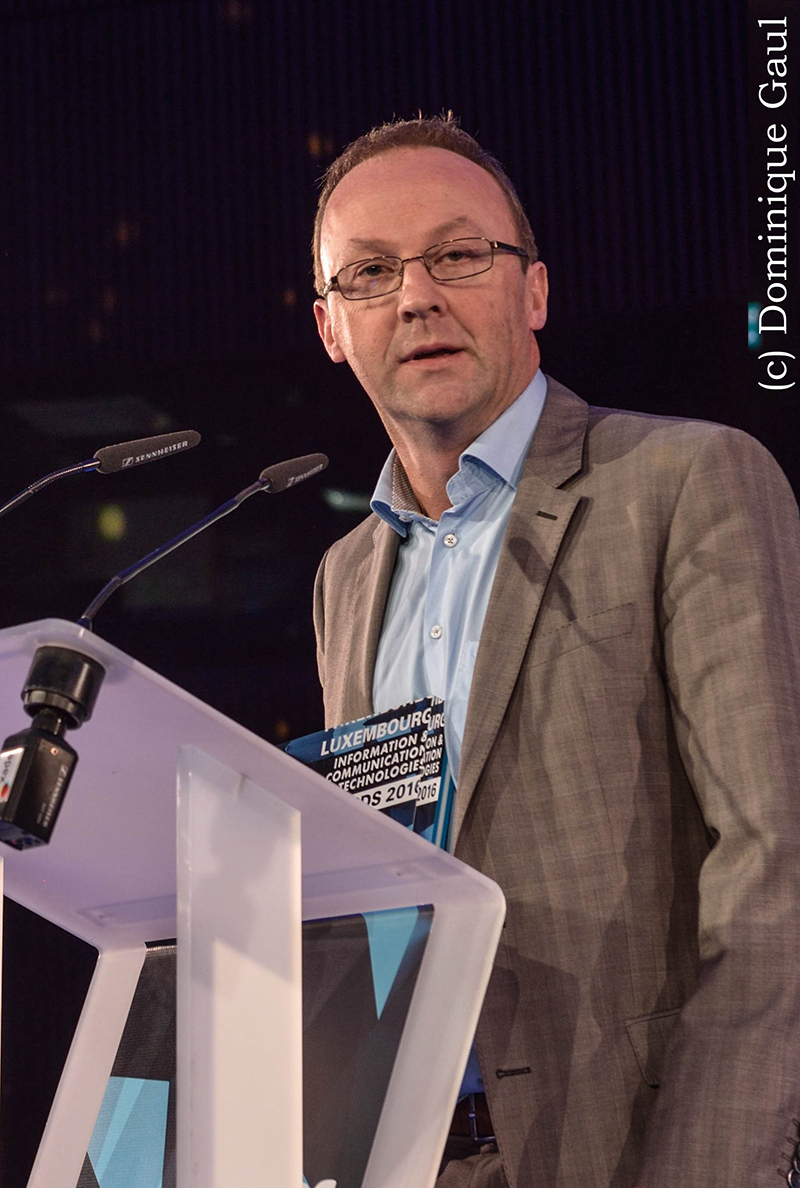 Elgon a fièrement été élue "ICT Company of the Year" lors d'une cérémonie qui s'est déroulée le 1er décembre dernier à l'European Convention Center Luxembourg.
Les critères qui ont permis au jury d'élire Elgon sont la qualité de ses services et de son centre de formations, ses fortes valeurs humaines et son partenariat durable avec Microsoft.
« Ce prix est la consécration de plusieurs années de travail assidu et rigoureux, il est le fruit de la cohésion et de l'efficacité de notre offre : la consultance, le centre de formation et le managed services. » souligne dignement Dominique Peiffer, General Manager de la société Elgon. Il ajoute « L'année 2016 est couronnée par l'obtention de ce prix, grandement reconnu au Luxembourg, il vient soutenir l'obtention du titre « Microsoft Partner of the Year » que nous avons eu un peu plus tôt dans l'année. ». En effet, Elgon a été nommée Microsoft Partner of the Year Luxembourg pour la quatrième année en cinq ans, ce titre démontre l'investissement de Elgon dans les solutions Microsoft, la réussite de nombreux projets au Luxembourg et la forte relation de confiance qui a été tissée entre les deux compagnies.
Dominique Peiffer conclut : « Nous remercions tous nos clients, nos collaborateurs, nos partenaires et toutes les personnes qui nous ont permis d'acquérir ce niveau d'excellence. »
La société, créée en 2008, n'a cessé d'accroître son chiffre d'affaires, elle comptabilise plus de 130 clients actifs sur 2016. Cette année, Elgon a également rejoint le groupe POST Luxembourg. La société de services informatiques compte donc pérenniser sa position et s'ouvrir à de nouveaux challenges en 2017.