EBRC Data Center Services win "Excellence in Regional Data Centre– Europe Award 2021"
The results of the Datacloud Global Awards 2021 have been revealed and we are delighted to announce that we have been rewarded with the "Excellence in regional Data Centre – Europe Award 2021".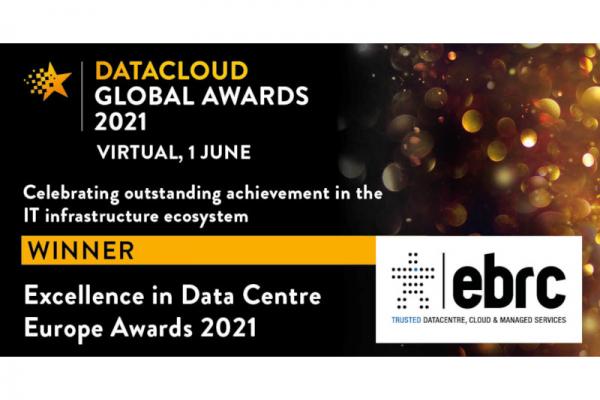 The jury has praised EBRC's strategy and lead by example. Focus on Trust and high-level Security and Quality standards, allows the company to become an international renowned partner, as well as a facilitator for up and coming businesses in need of robust IT services.
Jean-François Hugon, Head of Marketing, EBRC tells us more about the approach adopted by EBRC.
"Nowadays, EBRC provides a full range of Trusted, Innovative and Standardized IT services relying on two strategic initiatives. First, we adopted the pledge of Trust at the international level, which has become the foundation of our Cyber-Resilience strategy. Also, we developed and invested in the creation of a portfolio of fully integrated IT services adding value for our clients," starts Jean-François Hugon.