Dusting off recordkeeping in the age of Artificial Intelligence
Managing unstructured data has long been a challenging, if not daunting, task in the current digital age and environment. Even though Gartner estimates that nowadays 80% of an organisation's data is unstructured, only a few organisations have actually succeeded in implementing efficient information management systems. And yet, securing and preserving valuable information for the organisation remains a transversal goal. As such, it not only requires careful and serious consideration but, more importantly, it needs to be supported by a strategic vision.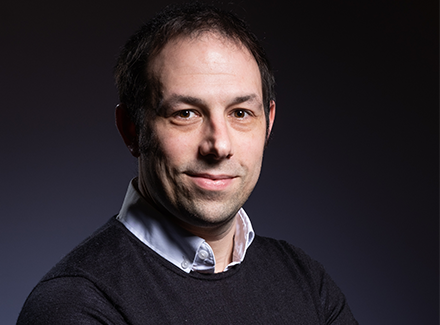 For a long time, traditional information management practices (record management, archiving, and so forth) were considered time-consuming and unrewarding activities. To achieve a better access to our organisation's documents and improve the management of those documents' lifecycles, we started to focus instead on new(er) information management practices such as repository (re)organisation, users' metadata definition and implementation, naming convention, manual document sorting and repository cleaning, to name just a few.
Those approaches, as well-aimed and important as they obviously were, nevertheless often failed. For two major reasons, the first one being that they tended to rely mainly on the user, who needed to store or save the documents in the right repositories or to follow specific guidelines for naming and/or tagging documents. The second cause for failure was linked to the evolution of the organisation itself. Once the complete overview of the folder organisation and metadata scheme was finished, the needs of the organization might just not be the same anymore.
Change in approach overdue
On top of that, the current business and IT environment is no longer suited to such approaches. The software market, to begin with, is continuously and rapidly evolving. More specifically, it is increasingly affected by fragmentation due to specialisation. This has resulted in organisation protocols for a multitude of applications dedicated to one specific business process or entity. Beyond that, however, information nowadays is created and shared on a lot of platforms and the massive recourse to homeworking has both amplified and accelerated that trend.
Therefore we need to change our approach to information management and preservation, in order to become more transparent for users and to ensure we can identify and manage the lifecycle of valuable information independently of where that information is produced or received. At Sopra Steria, we believe that emerging technologies such as artificial intelligence (AI) and machine learning (ML) can help us reach those two goals.
Improved documentation and lifecycle management
First of all, those new technologies can help us to better document the content and context of the information – and to do so more quickly. We can rely on OCR (optical character recognition) and NLP (Natural Language Processing), for instance, to extract metadata and apply labels on the information. We can apply speech-to-text tools to provide information about audio or video content. We can also use image recognition to tag pictures and videos. All those techniques and use cases intend to improve the documentation and increase the accessibility of the information.
Secondly, AI and machine learning allow us to better handle the lifecycle of the information. With these technologies we are now able to identify patterns in documents, apply a specific label (or metadata) to them and from there also apply specific business rules. Those rules may be related to security management, access management as well as the ability to apply a specific retention period.
Enhanced information management
Innovative technologies such as AI and machine learning are really allowing us to dust off the way we think about and approach recordkeeping. They help us automate operational tasks, such as classification, but they also direct our focus to the strategic goals of our organisation, such as improving the added value of information management professionals within the organisation. At Sopra Steria, we rely on AI and machine learning to do just that. And what's more, we do it in such a way that the end users within our organisation are not directly impacted by our "dusting off" process, however revolutionary or radical it may be.