Découvrez les Luxembourg Cloud Awards 2021
A la recherche du projet et de la start-up de l'année les plus inspirants et les plus innovants dans le domaine du cloud !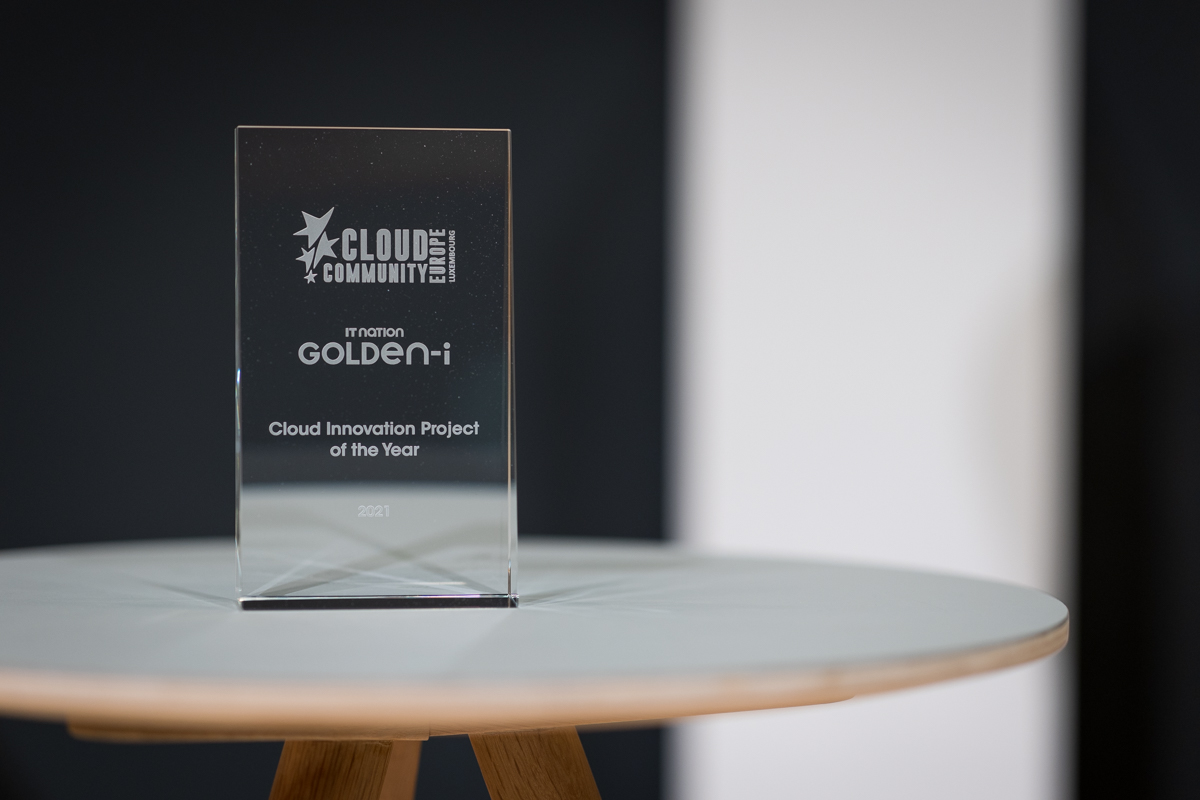 Cloud Community Europe – Luxembourg, en partenariat avec ITnation, récompensera cette année encore des entreprises établies au Luxembourg et actives dans l'écosystème du Cloud à l'occasion de ses « Luxembourg Cloud Awards 2021 ».
Les prix seront remis à l'occasion du Gala Golden-i, le 1er juillet 2021.
Ne manquez pas cette occasion. Inscrivez-vous dès à présent à l'événement !
Le concours « Luxembourg Cloud Awards » est la principale plateforme pour les entreprises opérant dans le domaine du Cloud Computing. La volonté, à travers ces prix, est de leur offrir une meilleure visibilité et de renforcer leur réputation au Luxembourg.
Désireux de donner le plus d'écho à l'écosystème du cloud, les Luxembourg Cloud Awards visent à récompenser la créativité, l'originalité et la flexibilité des offres de services, les méthodes de transformation et de migration vers le cloud mais aussi la qualité globale et l'exhaustivité des candidatures.
Les fournisseurs de services cloud, les consultants cloud, les start-ups cloud ainsi que les clients et les innovateurs cloud de tous les secteurs ont été invités, à cette occasion, à postuler.
Deux prix seront décernés dans les catégories suivantes :
Cloud Innovation Project of the Year
Ce prix veut célébrer l'excellence et l'innovation dans le domaine des « solutions-as-a-service » basées sur le cloud.
Cloud Tech Innovator of the Year
Ce prix entend saluer la créativité d'un nouveau produit ou d'une nouvelle solution créés grâce à la puissance des ressources du cloud (qu'elles soient IaaS, PaaS, SaaS ou hybrides).
Suivez l'événement en direct. Inscrivez-vous à Golden-i 2021 !