Blockchain specialist Blocksize Capital joins the Avaloq.one ecosystem
Frankfurt-based Blocksize Capital, a leading blockchain technology provider for financial institutions, has become the latest fintech to join Avaloq's open banking marketplace.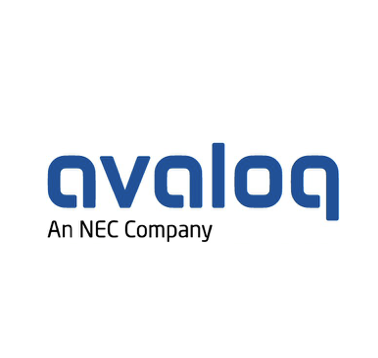 The Avaloq.one ecosystem connects up-and-coming fintechs and their solutions with Avaloq's global client base, consisting of more than 150 established financial institutions. Around 100 fintechs, offering more than 130 digital banking solutions are currently active in Avaloq's growing open banking marketplace which was launched in 2019.
With Blocksize Capital being part of the Avaloq.one ecosystem now, the German fintech's cutting-edge blockchain technology is easily accessible to banks and wealth managers which are looking to efficiently and securely manage and trade digital assets. Blocksize Capital's innovative Software as a Service (SaaS) solution offers a flexible and transaction-based subscription model, reducing initial implementation costs for new clients. An open API architecture enables a seamless connection and integration of the SaaS offering with existing technology infrastructures at financial institutions, allowing for a smooth integration process.
Avaloq has been spearheading the implementation of blockchain technology in the banking and wealth management industry over the past years in close collaboration with its partners and clients. It was recently announced that a Swiss bank had successfully started to use Avaloq's Crypto Assets solution to trade in Bitcoin for its clients. The bank has received the regulatory approval from FINMA, the Swiss Financial Market Supervisory Authority, to provide bank accounts in crypto currencies for institutional and corporate clients.
Christoph Impekoven, Managing Director at Blocksize Capital, said: "We firmly believe that in the near future all asset classes will be available on DLT (distributed ledger technology) systems, also known as blockchain technology. Blocksize Capital provides financial institutions with cutting-edge technology allowing them to embrace this fundamental transformation. Our solutions are based on enterprise-grade terminals enabling investors to analyse, trade and manage digital assets. Thanks to strong partnerships, such as this one with Avaloq, we are able to share our profound DLT expertise with banks and wealth managers around the world."
Martin Greweldinger, Co-CEO and Group Chief Product Officer at Avaloq, said: "We are delighted to welcome Blocksize Capital to the Avaloq.one ecosystem. Blocksize Capital's digital assets solutions are a great addition to Avaloq's stand-alone Crypto Assets platform which is designed to provide financial institutions with a comprehensive, convenient and flexible solution for crypto investing."
[colored_box color="blue"] About… [/colored_box]Avaloq
Founded in 1985, Swiss-based Avaloq is a global leader in digital banking solutions, core banking software and wealth management technology. It provides powerful cloud computing solutions for banks and wealth managers through business process as a service (BPaaS) and software as a service (SaaS). More than 150 banks and wealth managers with around CHF 4.5 trillion in assets managed worldwide trust Avaloq for its award-winning products and services. Avaloq is a subsidiary of NEC Corporation, a global leader in the integration of IT and network technologies. The company is headquartered in Zurich and employs more than 2,000 people around the world. www.avaloq.com
Blocksize Capital
Blocksize Capital is a technology service provider specializing in digital assets. Established in 2017, Blocksize Capital is providing a professional trading infrastructure for institutional clients. Operating as a single end-to-end system, their solutions enable low latency access to multiple crypto exchanges. www.blocksize-capital.com