Ainos, a true Dynamics specialists
Arendt Services talks about the work experience with Ainos, and their ability to integrate Dynamics365 into the IT environment and future projects.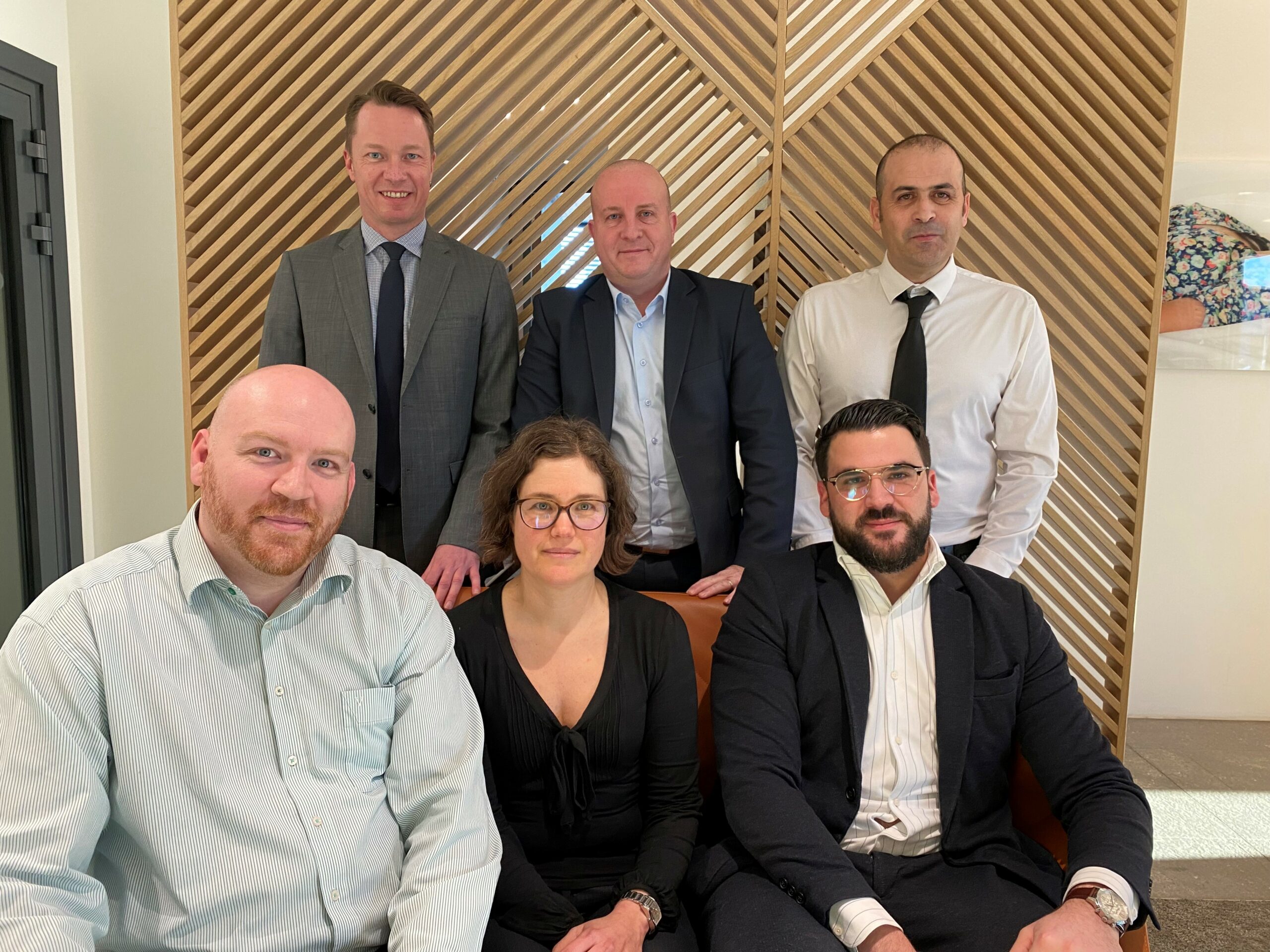 Arendt Services (AS) is Arendt's corporate and investor company established in 2009.
Supported by a team of over 250 experts, we offer a full range of services to businesses for the efficient set-up and management of their operations.
International asset managers rely on our comprehensive suite of fund services to develop and administer their corporate and fund structures in Luxembourg. We specialise in corporate services, including company incorporation administration, accountancy and tax compliance.
We are a Professional of the Financial Sector practicing under the supervision of the CSSF, and are an authorised central administration and transfer agent for regulated and non-regulated investment funds.
Arendt Services is divided into 5 service lines:
Corporate Services
Fund Administration Services
Governance Services
Tax Compliance Services
Operational AML & Compliance Services
Since 2013, we have been ISO 22301 certified.
What was Arendt Services' motivation for implementing Dynamics 365?
Our biggest challenge was to maintain a real view on the status of the deliverables within the different service lines.
In addition, we were aiming for a global source of truth for Client Entity Master Data. Information was distributed differently in each team and via different means.
How long did the project last?
The project lasted approximately 15 months and was divided into 3 phases:
1st phase: Preparation and analysis – January 2021 > June 2021
2nd phase: Implementation – June 2021 > March 2022
3rd phase: Acceptance, transformation, additional releases and support– March 2022 > currently
Which departments were targeted by the project?
All departments were impacted – some more than others because the tool helped us to formalise cross-functional processes such as client onboarding, monitoring of deliverables, monitoring of regulatory obligations and streamlining transaction monitoring.
Quotes / testimonials on the implementation of Dynamics 365 at Arendt Services
How has Dynamics 365 benefited Arendt Services?
Kent Svensson, Director Multinationals – Corporate Services
"Dynamics 365 gave me a view of all our deliverables status and the deadlines across the year, which allowed us to monitor and plan ahead our tasks in a more efficient manner. As Dynamics 365 allows us to be more efficient on key data reporting, we can focus on our client's requests. Dynamics 365 enabled us to be more digitalised and I'm looking forward for future developments."
Jean Brisbois, Chief Operating Officer
"The implementation of Dynamics 365 has allowed the operational teams and management to have a clear view on the regulatory reporting status for our clients as well as a centralised data source for our own regulatory reporting.
Dynamics 365 is also the central tool for exchanging data with other tools and controlling integrations. Centralised maintenance, for example of the team in charge of a client, has allowed us to manage security in a homogeneous way on the different tools in place."
Daphné Mandel & Audry Decae – AML/Compliance
"Dynamics 365 allowed us to digitalise a process which was totally manual before: it enabled us to easily follow-up each step of the process and report on it for internal and regulatory requirements. It also allowed us to store data and documents regarding this process in one place which greatly eased our life.
Dynamics 365 is now a key database for our regulatory reporting requirements. It allows to easily export any data, without having to request the development of a report to our IT. Anyone who has the basic training can build reports and tailored views to suit their needs."
Jonathan Lepage – Director Commercial Development & Client Onboarding
"Dynamics 365 has enabled us, as with some CRM tools, to monitor "prospects" more effectively from the initial contact (service offers) to the "onboarding" stage of new clients. If Dynamics 365 is used for "KPI" reporting (= statistics on new clients, potential revenues, service lines impacted, etc.) it is also a day-to-day management tool allowing us to monitor the various stages of the above-mentioned activities.
A centralised data update process combined with (1) access restrictions and (2) discrepancy reports have made it possible to secure the data base"
What did Dynamics 365 improve on a daily basis? How did it achieve this?
"Dynamics 365 is giving us a clear overview of current processes status via only one source of information accessible for all of our services. It has also uniformised processes across the teams, allowing for standardisation and therefore efficiency and effectiveness in the execution of daily tasks.
By regrouping all information in one place, Dynamics 365 facilitates the provision of reports and KPIs.
With the solution, we have significantly increased Arendt Services' data quality and control.
Ainos and Dynamics 365 also gave us the ability to integrate the tool into our IT environment and future projects."
How was the collaboration with Ainos?
Ainos was the partner of choice as soon as the software was being selected. During the market analysis, Ainos directly understood our needs and the transposition of their requirements into Dynamics 365 was relatively obvious. Furthermore, Ainos was able to make a number of suggestions for the implementation of our specific needs in the tool. We value the capabilities of Ainos, who have established themselves as true Dynamics 365 specialists.
Thanks to the trust they have built up since the start of the collaboration, Ainos continues to support us in additional releases as well as in integrating Microsoft Dynamics 365 with other applications in our portfolio.
Dynamics 365 has become our main reference for client data.
The solution will continue to evolve for all business lines, in process management and data repository.
Microsoft Dynamics 365 is a foundation tool for operations software and is a critical element for future integrations.