Accenture Luxembourg renforce son équipe avec quatre nouveaux talents expérimentés en vue d'accélérer l'innovation au Grand-Duché
Accenture Luxembourg accueille en ses rangs Hugo Neto, Financial Services Senior Manager, André Meyer, Security Practice & Cyber Defense Services Lead, Edouard Bokuetenge, Investment Funds Lead, et Georges Karassavidis, Senior Manager of Health and Public Service. Ces experts permettront à Accenture d'élaborer un solide plan de croissance pour le Luxembourg.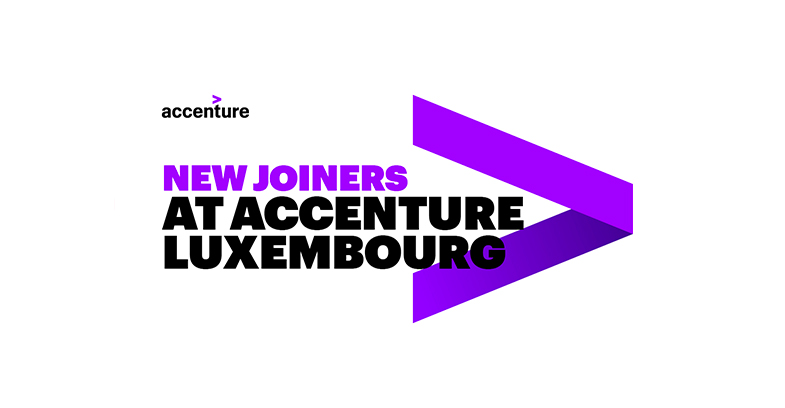 Venus rejoindre l'équipe d'Accenture, les quatre nouveaux talents contribueront, avec leurs connaissances et leur expérience à grande échelle, à accélérer l'innovation, la technologie et la valeur qu'Accenture Luxembourg offre à ses clients. 
Présentation des nouveaux talents :
Hugo Neto
Hugo Neto a débuté sa carrière dans le secteur financier. Cette expérience lui a permis d'acquérir une connaissance approfondie des données de marché et de référence, des opérations sur titre, des exigences réglementaires et des systèmes bancaires centraux. En tant que Senior Manager – Financial Services, il œuvre avec son équipe en vue de permettre aux clients de devenir des entreprises à hautes performances, noue des relations à long terme et aide à façonner des solutions pertinentes, tout en apportant constamment de la valeur.
André Meyer
André Meyer a commencé en tant qu'ingénieur d'intégration à l'Office des publications de l'Union européenne, avant d'endosser le rôle de Head of DevOps auprès de MUFG Bank & Investor Services. En sa qualité d'ingénieur social passionné jouissant d'un bagage technique pratique, d'un esprit stratégique développé et d'une expérience avérée de la direction de transformations informatiques complexes, André assume le rôle de Security Practice & Cyber Defense Services Lead
Edouard Bokuetenge
Edouard Bokuetengea plus de 20 ans d'expérience professionnelle sur les marchés financiers du Luxembourg et de Londres. Il a occupé des postes de direction auprès de Banque Privée Edmond de Rothschild Europe, Euroclear et RBC Investor Services. Il a également été président de l'association européenne des plateformes de distribution de fonds, le Fund Platform Group. En tant que Investment Funds Lead, Edouard s'appuiera sur le réseau international d'Accenture pour soutenir les acteurs locaux dans leurs transformations.
Georges Karassavidis
Georges Karassavidiscumule plus de 20 ans d'expérience professionnelle dans divers secteurs des TIC à Bruxelles, Luxembourg, Paris et Londres. Il a acquis une vaste expérience commerciale alors qu'il était chargé de lancer et de développer de nouvelles activités commerciales. Georges a occupé plusieurs fonctions commerciales pour des entreprises de TIC de la région EMEA, allant d'éditeurs de logiciels à des compagnies de télécommunications ou encore des cabinets de conseil. Il est à présent Senior Manager – H&PS.