2023 PwC Cybersecurity and Privacy Day Pitching Contest – Podcast series – TrueScreen S.r.l.
PwC Luxembourg is back with a new episode of the PwC Cybersecurity and Privacy Day podcast series on the five finalists of this year's pitching contest.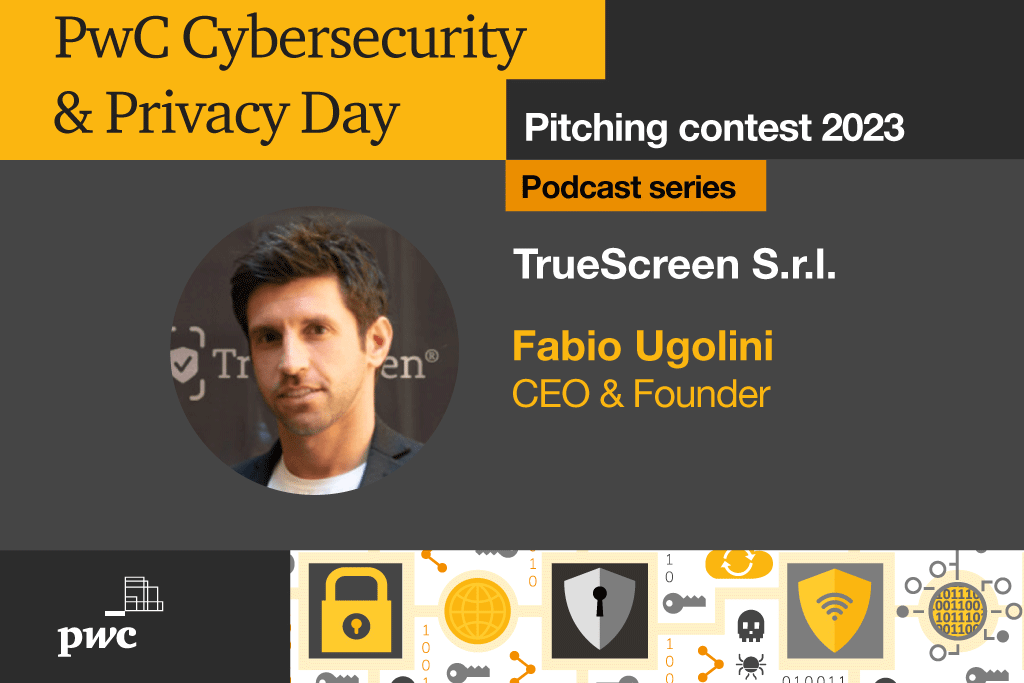 This week, we present to you: TrueScreen S.r.l. – Certify the Truth
TrueScreen guarantees and certifies authenticity and immutability of photo, video, document and other data, making it indisputable evidence.
It restores trust in digital communication by providing everyone with accessible technology to stop frauds and misinformation and speeding up data management in any social or economic relationship.
Headquarters: ITALY
Click here to listen to the podcast! 
Interested in hearing more on the solution and discovering who wins the 2023 PwC Luxembourg Cybersecurity and Privacy Solution of the Year Awards? Come to the event to attend the pitching contest and listen to our fantastic sessions! You can still request your invitation here. 
PwC Cybersecurity & Privacy Day 2023 to take place on 8 June 2023 at Crystal Park. We are looking forward to welcoming you!