Unlocking the Future: Luxembourg's AI Revolution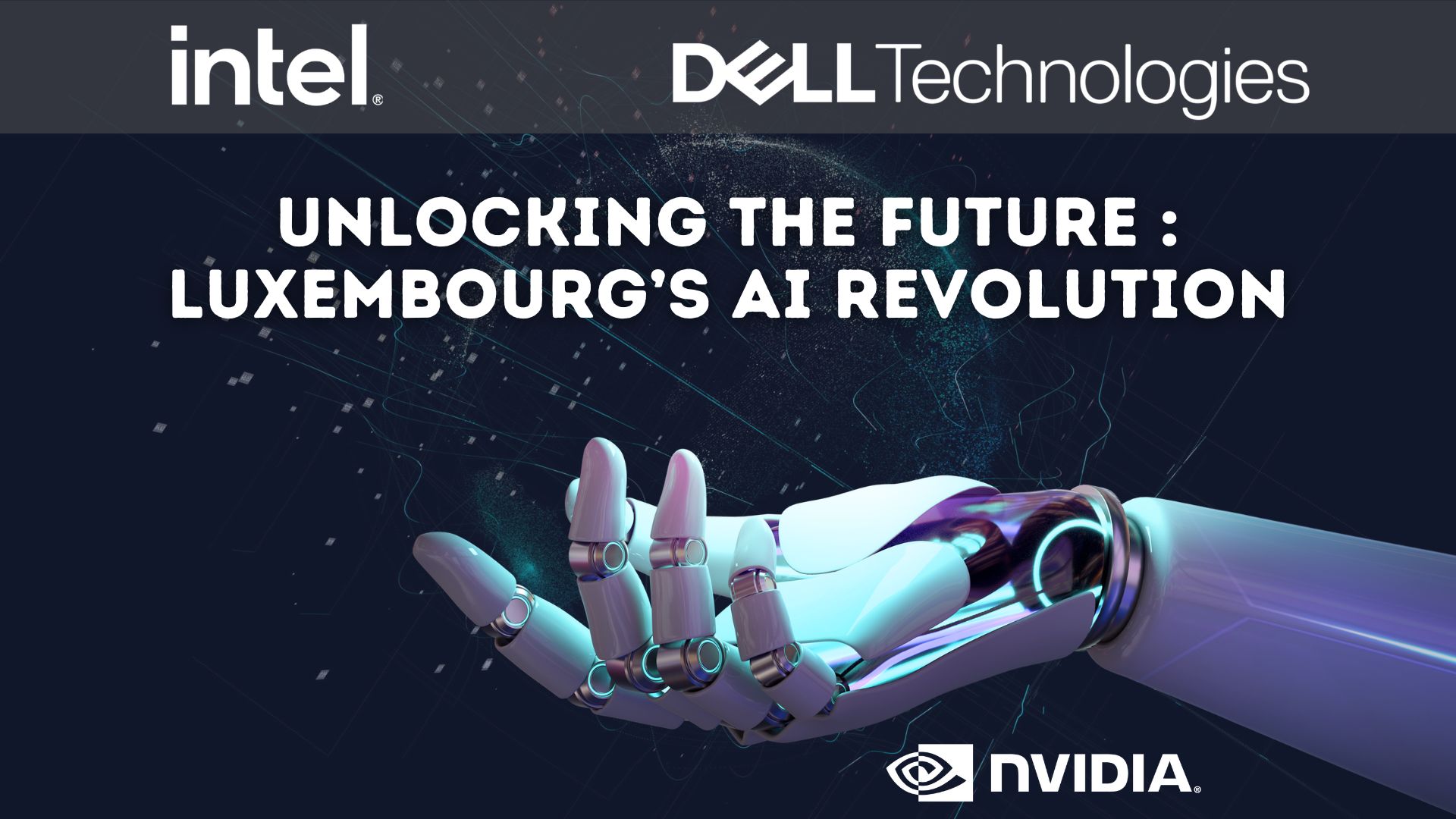 December 6 @ 09:30

-

15:30
Join us for a one-day major event in the heart of Luxembourg as we delve into the epicenter of the largest game-changing strategies in Europe, all revolving around Artificial Intelligence (AI). Engage conversations with the Makers & discover AI as an everyday companion in the workplace.
One of Europe's most powerful AI-dedicated computing farms is based in Luxembourg, powered by Dell Technologies, and this event is your exclusive ticket to the forefront of this radical economic transformation.
09:30 – Welcome & Breakfast
10:00 – Morning Session
"The Luxembourg's AI Pioneers & AI World Leader"
Dell Technologies will guide us in navigating AI's impact on management in a rapidly evolving tech landscape.
NVIDIA will share the latest breakthroughs in generative AI and accelerated computing. 

Discover key features and enhancements that are set to accelerate generative AI's development and deployment across various businesses.

Gcore, proudly "Made in Luxembourg," showcases world-class NLP performance, ML model development, training, deployment, and efficient dataset management, setting the standard in AI inference.
12:30 – Lunch
14:00 – Afternoon Workshop
" Gen AI in Action: A Hands-On Workshop with NVIDIA" 
Immerse yourself in the world of Gen AI and use cases that will emerge using LLM's. This interactive workshop promises to provide you with practical insights, inspiring you to explore the limitless possibilities of Gen AI in shaping your future.
15:30 – Closing Drink