" Low-Code rocks ! "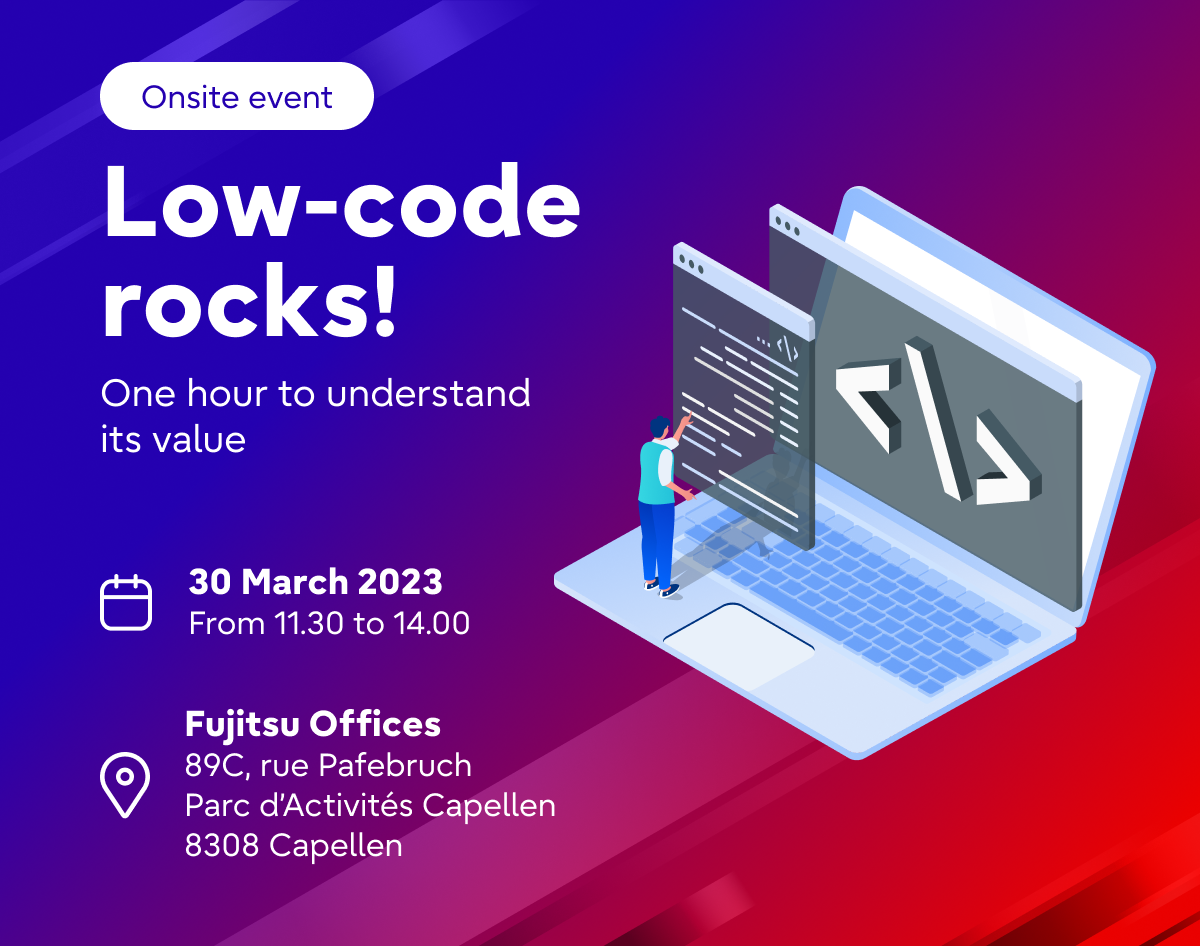 On 30th March, Fujitsu and its partners will organize an event on Low Code possibilities.
The purpose of the event is to present the possibilities and value Low Code can bring to your organisation.
We will be honored to welcome Franck Niatel and Pedro Faria from Banque Internationale à Luxembourg, who will talk about their Low Code experience at the Bank.
AGENDA
11.30 | Welcome & Lunch Buffet
12.10 | Introduction: Why Low Code Software Development? – Steve HEGGEN, Head of Hyperautomation at Fujitsu Luxembourg
12.20 | Deliver mission-critical applications 4 times faster with OutSystems – Eddy AERTS, Senior Account Executive at Outsystems
12.40 | Customer Testimonial – Franck NIATEL and Pedro FARIA, Automation Team Manager/Leader at Banque Internationale à Luxembourg
12.55 | Fujitsu Wrap up – Steve HEGGEN, Head of Hyperautomation at Fujitsu Luxembourg
13.20 | Coffee and Dessert