ILNAS is organizing a breakfast "Management System Standards: Overview"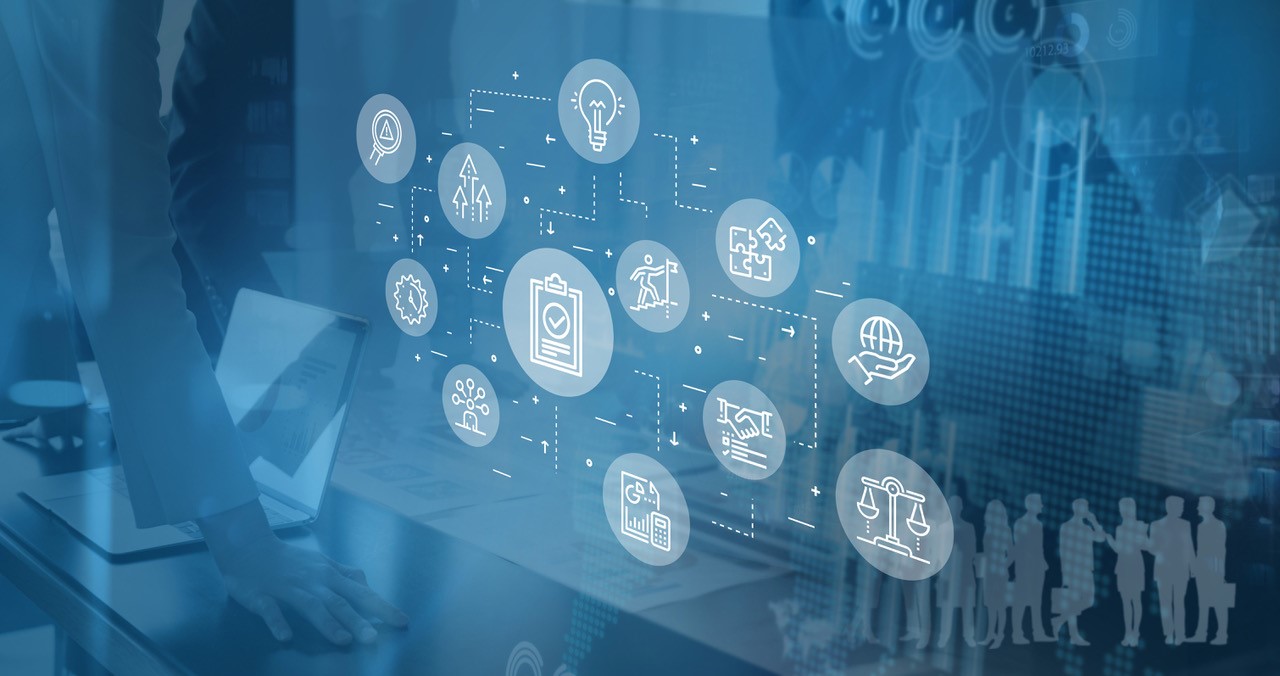 September 14, 2022 @ 09:30

-

11:00
Yet, not everyone is familiar with the concept of a Management System Standard and the particular benefits its implementation could bring to an organization. In this frame, ILNAS, with the support of ANEC GIE, will publish a report that explains what a Management System Standard is, along with the related concepts of auditing and certification. It also demonstrates the added value of Management System Standards for organizations.
We are pleased to invite you to a breakfast dedicated to the presentation of this report entitled "Management System Standards: Overview". The event will take place on Wednesday, September 14th, 2022, from 9:30 am to 11:00 am. It will begin with a presentation of ILNAS activities in the field of technical standardization. Then, ANEC GIE will introduce the report, detailing the objectives and summarizing the content of this document. The event will close with an open and friendly discussion to foster the sharing of experiences between the participants.
>> AGENDA
Note: the breakfast will be organized in English.
09:30 – 09:45
Welcome of the participants
09:45 – 09:55
Introduction

Dr. Jean-Philippe Humbert – Deputy Director – ILNAS

09:55 – 10:05
Presentation of the National Standards Body (ILNAS/OLN)

Mr. Nicolas Domenjoud – Responsible ICT & Technical Standardization – ILNAS/OLN

10:05 – 10:30
Presentation of the report "Management System Standards: Overview"

Mrs. Natalia Vinogradova-Cassagnes – Head of Standardization Department – ANEC GIE

10:30 – 11:00
Questions & Answers
>> REGISTRATION
While participation is free-of-charge, the number of available seats is limited. Therefore, registration is mandatory. We invite you to confirm your presence by Monday, September 12th, 2022 at the latest. In case of cancellation or replacement by another participant, we kindly invite you to inform us by e-mail. Any cancellation not communicated less than 2 days prior to the event may result in administrative fees of up to 30,00 € per person.
Please note that the breakfast will be organized under the applicable government laws, rules and regulations related to the health situation.
Register here:  Breakfast "Management System Standards: Overview" Tickets, Wed, Sep 14, 2022 at 9:30 AM | Eventbrite
>> ACCESS
ILNAS (5th floor)
Southlane Tower 1
1, avenue du Swing
L-4367 Belvaux
>> CONTACT
E-Mail: evenements@ilnas.etat.lu
Tél : (+352) 247 743 – 70
Fax : (+352) 247 943 – 70

The General Data Protection Regulation (GDPR), which protects the rights and the liberties of citizens with respect to the personal data processing, came into effect on May 25th, 2018. Your personal data is currently used to allow us to keep you informed about the news concerning the various activities of the ILNAS. If you wish to keep your subscription active, no action on your behalf is required. Would you like to be removed from our mailing list, you have at any time the possibility of cancelling your subscription, by contacting us via the address dpo@ilnas.etat.lu. In order for you to know how we handle your personal data, you can consult the general terms and conditions of use available on www.portail-qualite.lu.
Participants are hereby informed that they are likely to appear on photographs taken at the event. These are intended to be published in ILNAS and ANEC G.I.E. print and/or digital/social media. If you do not wish to be photographed, please alert the organizers.
Please do not hesitate to contact us for more information.