The massive gains in efficiency and agility offered by SDN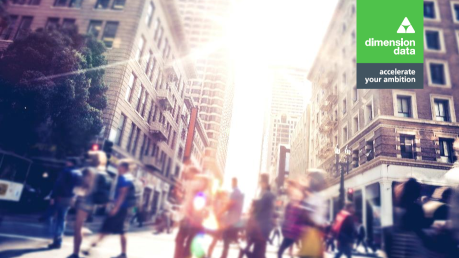 Imagine you're the facilities manager of a rather large office building and as usual, you're the first to arrive on this bitterly cold winter's morning. You need to turn up the heat, but the old heritage-listed office block isn't equipped with a central thermostat. So you start your tour through the offices, manually turning the dial on every radiator room-by-room, floor-by-floor, throughout the lofty 10-story building.
Does this strike you as inefficient? If your company is still running on a traditional network, your IT team is faced with exactly this kind of situation every time they need to cater for the deployment of a new service such as voice or video, or a business-critical application requiring maximum guaranteed response time.
From uncoordinated devices to efficient, centralised control
Traditional networks are based on separate, usually uncoordinated devices that comprise combined control and data planes. As a result, their configuration and resulting desired behaviour must be defined one device at the time, mostly manually, which results in slow, resource-intensive, inefficient and very costly operations.
In contrast, the increasingly popular software-defined networks (or SDN) are based on a new architecture that dissociates the control plane from the data plane. It allows the now-centralised control plane to direct the behaviour of multiple devices at a time, such as switches and routers. Additionally, the administration interface has moved away from technical network-oriented parameters to application-centric policies, making it even simpler to define and implement new behaviours without the need for translating application or service requirements into complicated network protocol configuration.
Down from weeks to minutes, software-defined programmable IT infrastructure delivers massive efficiency and agility gains in the digital age
As a result, software-defined networks can accommodate a new service in hours, or even minutes, rather than weeks, freeing up scarce IT resources to contribute to more profitable business-related tasks. The resulting cost reductions and extra agility are making a huge difference to more and more enterprises in our disruptive digital age where rapid transformation and time to market are often a matter of survival.
Extending the same concept beyond the network to the whole datacentre makes for a fully-fledged programmable infrastructure or SDDC (software-defined datacentre). With play dough-like malleability such fully programmable virtualised and orchestrated compute-storage-network chain delivers massive improvement in operational efficiency and agility. This is particularly important in the context of new rapid IT development methodologies aiming at continuous delivery such as Agile and DevOps.
Ready to harness this kind of efficiency in your company?
At Dimension Data, we provide a comprehensive set of services to accompany enterprises down this path. One of the network technologies we often recommend is Cisco's Application Centric Infrastructure (ACI), a compelling solution that offers many advantages, in particular that it can be deployed gradually alongside existing traditional systems, resulting in a smooth transition that avoids the daunting 'big bang' approach of other vendors.
Stay ahead of the competition
Contact us today to start planning your new enterprise network and infrastructure!
Upcoming live demos:
We will be running live demos of Cisco ACI integrated with third-party systems (like virtualised computing, firewalls and load-balancers) in our Luxembourg offices on 15 December 2016 and 24 January 2017, from 9:30am to 12:00pm. We look forward to meeting you there!