Startup World Cup 2022 : découvrez les finalistes !
Dix startups prêtes à remporter leur ticket pour la Silicon Valley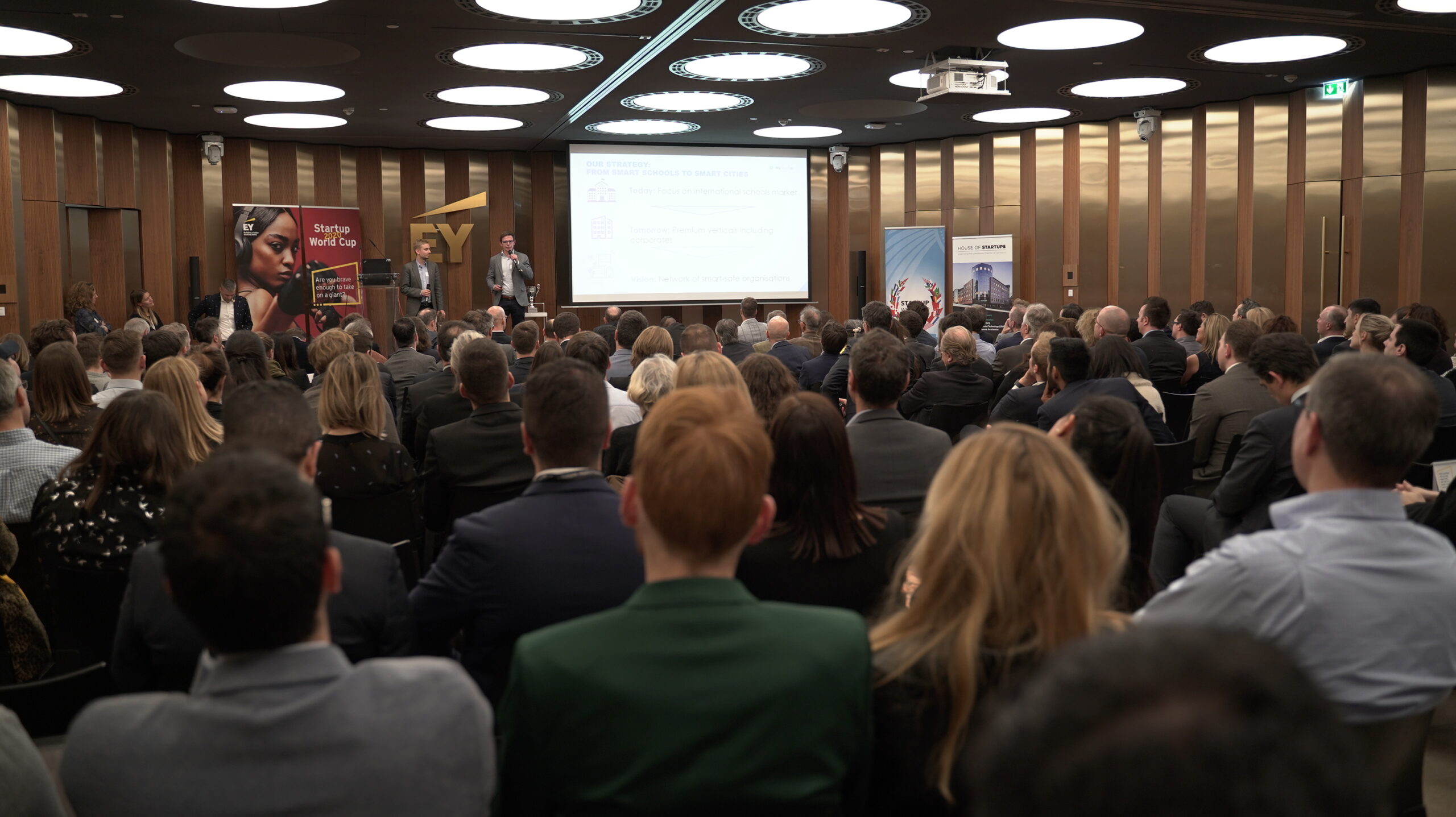 Organisée dans le monde entier par Pegasus Tech Ventures, la Startup World Cup est une compétition internationale dont l'objectif est de rapprocher les écosystèmes de startups. Des entrepreneurs prometteurs s'affronteront jusqu'à la grande finale, qui aura lieu dans la Silicon Valley. A la clé : un prix d'un million de dollars US en investissement et l'opportunité de rencontrer des pairs et des investisseurs au sein de l'écosystème de startups aux USA.
La finale régionale, organisée par EY Luxembourg, se tiendra le 9 juin 2022 au Kirchberg. La startup gagnante représentera le Luxembourg et la Grande Région face à plus de 50 autres candidats lors du prochain tour à San Francisco, et participera à un roadshow à travers les USA.
Un comité de sélection collaboratif, composé de représentants de Luxinnovation (Stefan Berend, Stephanie Silvestri, Felix Weis), du Luxembourg-City Incubator (Bastien Berg), de la House of Startups (Philippe Linster), du Technoport (Diego De Biasio, Margaux Lefebre), d'EU Tribe (Teona Khubutia), du Luxembourg Business Angel Network (Michel Rzonzef, Romain Hoffmann) et du University of Luxembourg Incubator and Entrepreneurship Program (Pranjul Sha, Diana Rosa Caputo) a sélectionné les 10 startups les plus prometteuses parmi les candidats :
A352 SARL
Asets-Lux
ANote Music à r.l.
BlocHome Operating Company S.A
Boardigo S.A
F4A S.à r.l.-S
Gamma Technologies S.à r.l
KeepLocal GmbH
RoomMate S.A.
WEO SAS
Pour se préparer à la finale, les finalistes seront invités par la House of Startups à une session de coaching et d'échanges. Le jour de l'événement, ils pitcheront devant un jury indépendant composé de prestigieux investisseurs et entrepreneurs de la Tech :
Pendant l'événement, qui débutera à 17h00, les 10 startups seront présentes pour pitcher devant le jury et le public. Le gagnant sera annoncé et récompensé le soir même, après délibération.
Justin Jackson, Partner chez Pegasus Tech Ventures – la société qui a investi dans plus de 200 startups à travers le monde (dont SpaceX, Airbnb, …), partagera son expérience en matière d'investissement et de levées de fonds avec le public lors d'une keynote pendant l'événement.
Il est encore possible de s'inscrire à l'événement sur le site de la Startup World Cup.