Secure, added value file transfer
Transferring large quantities of files and data in a secure, compliant fashion is an increasing challenge for Luxembourg businesses. This explains the success of the HelpSystems GoAnywhere MFT solution being distributed in Luxembourg by ESBD. The partners saw 40% sales growth last year for this software, and this trend has continued into 2021.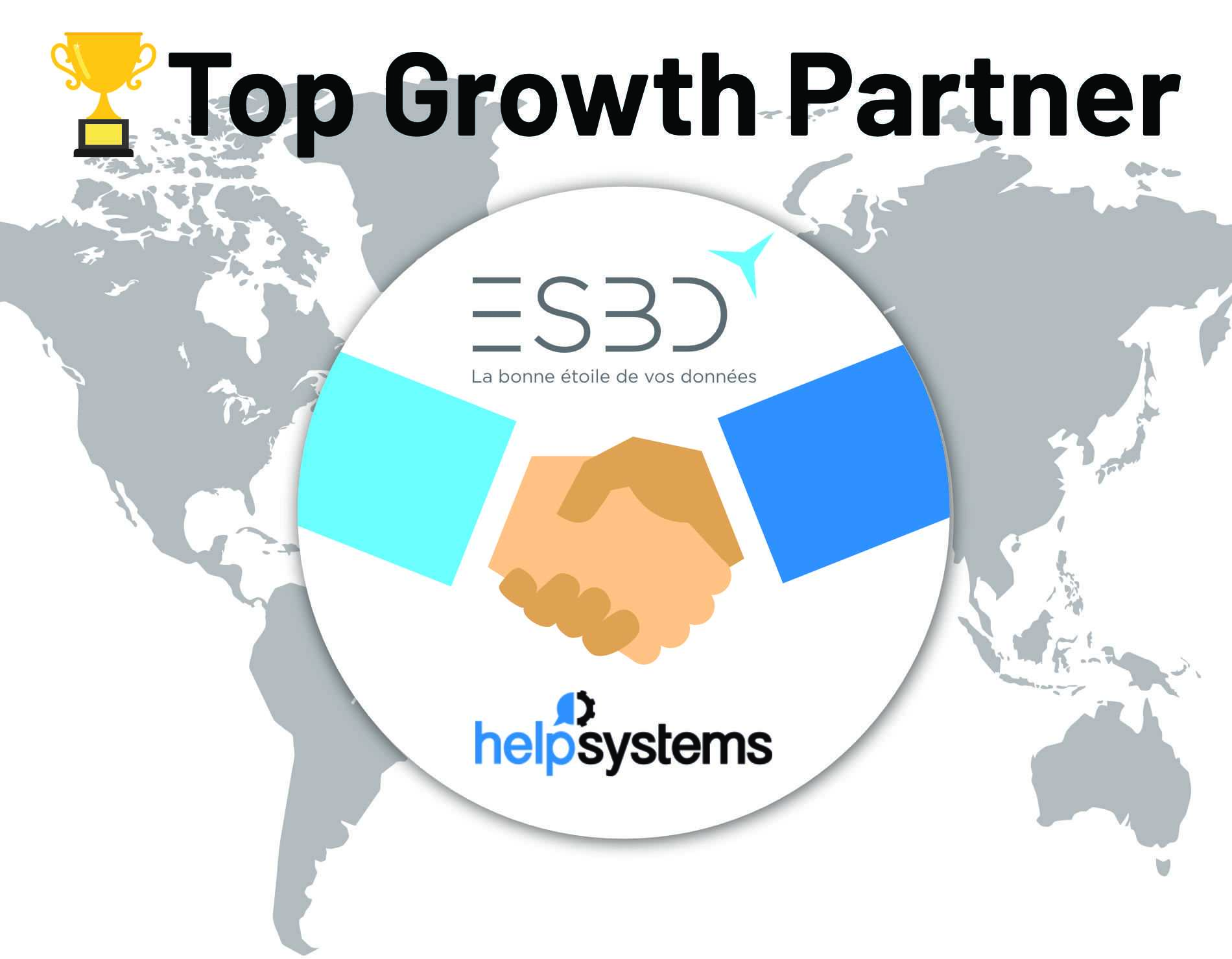 "MFT [Managed File Transfer] is the fastest growing technology we have in our portfolio," said Paolo Capello, Managing Director of International at the US software firm HelpSystems. HelpSystems Data Security suite helps companies detect, govern and keep their sensitive data secure throughout its entire lifecycle no matter where it resides or how it's shared, while the Infrastructure Protection cyber risk intelligence suite helps companies cut through the noise and prioritize the risks that actually matter.
Many organisations have developed their own systems for transferring key data and information, but as their needs have grown and with current greater emphasis being placed on security, there is increasing recognition of the need to reform these processes.
Integrated, convenient, secure
As well as making the transfer processes simple and integrated with existing systems, GoAnywhere MFT has built in security controls, auditing tools and automation functionality. This compares well to the ad hoc time consuming, error prone patchwork of file transfer tools that have been assembled in many organisations.
GoAnywhere MFT uses an intuitive browser-based interface which automates FTP, SFTP and HTTP transfers. Security and encryption are central features, meeting FIPS 140-2 validated AES standards, and enabling files to be encrypted both "at rest" and "in motion". Detailed audit logs are taken automatically to prove regulatory and privacy compliance, and these can be viewed via an online dashboard or pdf printouts. The system is designed to facilitate scalability and disaster recovery, and administration is made easy, without the need to download software.
It is also the detailed features that make this tool particularly attractive. "For example, this technology does not block files from entering, but they are cleaned of all active code, ensuring that everything is received and received safely," Mr Capello said.
Broad interest
"At first, Luxembourg's financial sector players were attracted to this solution, but increasingly firms from outside this segment are seeing the value of secure, value adding MFT options," said Jacques Besnard, CEO of ESBD. The firm is a specialist distributor of software dedicated to data security, audit, managed file transfer, process automation, consulting, integration and support. They are active in France, Switzerland, Italy and Belgium, as well as the Grand Duchy.
"Luxembourg is an important market for us, accounting for nearly a quarter of our total business," said Mr Besnard. He cited some blue chip names, such as major Luxembourg banks and financial institutions. He is particularly pleased that the solution is now being used by EU institutions for functions including managing payroll. This underlines the extent to which this tool is compliant with regulations.
Mid-sized firms from the financial sector and beyond are also increasingly seeing the value of using this software, now that the effectiveness of the solution has been proven on the ground in the Grand Duchy. "We have around 35 customers in Luxembourg, and we hope to at least double that number in the coming years," Mr Besnard added. Partnerships with Grant Thornton or Sogeti are helping this work.
Speaking your language
This effort has been helped further by the creation last year of the BBES Group of resellers which increases the reach of the sales and support efforts. Uniting the efforts of ESBD with Bluefinch from the Netherlands, Blackbridge from Italy and Systematik from Germany, this community now manages 500 customers in 15 countries for the MFT solution. This gives the partners greater breadth for reaching across different European markets. "Not only does this help us speak our clients' languages, but it gives us greater strength to represent our clients with software providers," he added.