Retour en images sur Golden-i 2017
Retour en images sur le gala Golden-i à travers notre vidéo reportage.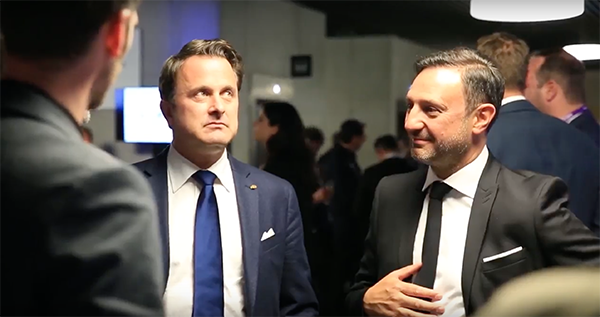 Vous étiez nombreux à participer à la dixième édition du Golden-i Gala & Awards.
Merci à tous les sponsors et partenaires de l'événement, au Premier Ministre Xavier Bettel, à Frank Buytendijk pour sa présentation, aux associations et encore félicitations aux gagnants :
Gilles Feith remporte le prix CIO of the Year by PwC
Motion-S remporte le prix Startup Award by APSI
Excellium services remporte le prix Flagship Award by APSI
e-Kenz remporte le prix Best Cloud Service Provider by CCEL
Digital Inclusion remporte le prix Coup de Coeur by ITnation
Retour en images sur la soirée à travers notre reportage.
Sponsors 2017 
Vidéos des Partenaires et Associations